It is the 15th Artchallenge and we have 15 participants this time!!!! What a coincidence)))
We had fantastic entries!!! And so different!!! You are so talented and intelligent!
This week we have a little anniversary. It is the 15th Artchallenge and I decided to increase Reward Pool up to 34 SBD. So, the winners will get their prizes and the rest participants will get 1 thankful SBD each.
Last week for the second time we interpreted the painting of a really talented artist and a fantastic person @paolobeneforti. The judges were @paolobeneforti himself and his wonderful wife @silviabeneforti. It was a quite a challenge to be judged by the artist himself and his soulmate.
THEME FOR ARTCHALLENGE #15 was a surreal sculpture of @paolobeneforti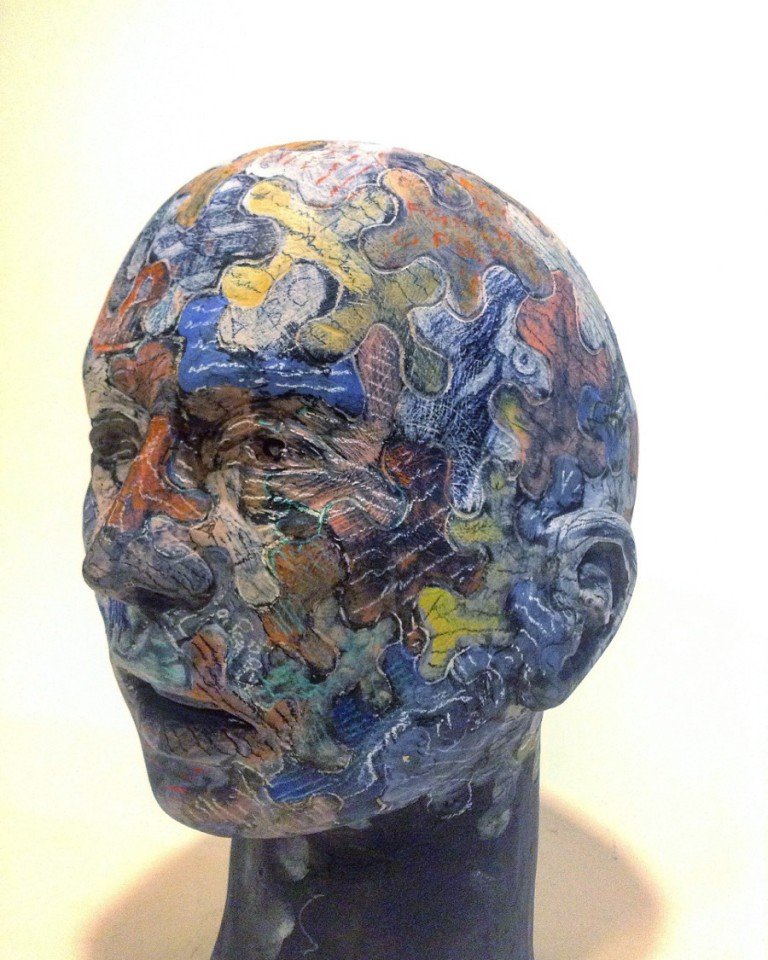 Paolo Beneforti
Little message from Paolo:
Hi! We chose a winner! My wife and I like many of the interpretations
given, and it was not easy to choose just one of them. Many thanks and
congratulations to all the partecipants. I'm honored to have had an
artwork so deeply examined - again.
I would also add that I mostly looked at the creativity and
sensibility of the interpretations. My personal thought behind that
artwork doesn't matter at all. What matter is what the artwork gives
rises to in the mind of commenters.
AND THE WINNERS ARE:
THE THIRD PRIZE (150 TRAIL + 5 SBD) GOES TO: @jeschunta
The colors can be linked to emotions but did the author intend to
describe a lack of control over these emotions or the capacity to
experience each? Many of the puzzle pieces contain some sort of
information but I cannot tell if they are instructions or memories.
Could it be that this illustration of an individual points to severe
insecurities about oneself? That the person most befitting this image
usually encase themselves in garb leaving only the face to be
scrutinized? The sculptures' countenance surely dismisses any
indication of glee, focus, contentment, and hope. Therefore, I have
concluded that the blue badge of trustworthiness painted on various
pieces does little to compensate for the lack of stability and
prosperity which green brings. Some semblance of order could arise if
the playful energy of orange gets converted to the passion and
aggression of red.
THE SECOND PRIZE (250 TRAIL + 7 SBD) GOES TO:@snooway
Artchallenge #15 entry: Memories
Memories
Our memories are important because they make us who we are. This
sculpture represents how memories are combined in our heads to form
our identity. The different puzzle piece colours represent the
different types of memories we have, whether they are sad, happy,
embarrassing, fun, regretful, and so on. They are all crucial pieces
that cannot be "lost". As we get older some people may lose parts of
their memory which means the jigsaw puzzle is not whole any more.
Ultimately this sculpture reminds us of the intricacy of the human
mind. Thanks Paolo for a thought provoking piece of art!
THE FIRST PRIZE (300 TRAIL + 10 SBD) GOES TO:@whistlejacket
Paolo's comment:
The reason of this choice is the depth of analysis in that
interpretation, with a real effort to explain a point of view in all
its possibility.
The Puzzle that is You - An Interpretation of Art
As individuals we are often puzzles to ourselves and to each other. We
spend lifetimes puzzling about our own psyches, our desires, our
dreams and our relationships. Lifetimes are spent unlocking our own
internal puzzles about ourselves: why do we feel the way we do? Why do
we love who we love? Are we introvert or extrovert, emotional and
intuitive or scientific and rational? Some of us spend years analyzing
our dreams and feelings in deep psychotherapy, only to find the puzzle
grows larger and larger and just when we think we might finally solve
it, we find pieces missing.

@paolobeneforti's puzzle head is a visual description of the
complexity that makes each of us human. The interlocking pieces that
make up a personality. However, the puzzles pieces he depicts don't
necessarily add up to a pretty picture, instead, there is a disjointed
chaos in the coloration of the individual pieces. This reflects the
myriad disparate and distinctive aspects that make each of us
individual. We are not homogenous entities, nor do all the parts of
ourselves harmonize into something cohesive or easily recognizable.
There are some light pieces, some dark pieces, some distorted
pieces...but they all fit together into the puzzle that is ourselves.
CONGRATULATIONS TO THE WINNERS!!!
THANKS TO EVERYBODY FOR PARTICIPATING!!!
SPECIAL THANKS TO OUR JUDGES @paolobeneforti and @silviabeneforti!!!!!
You are a fantastic couple! And we will have many challenges together!!!!!!!!!!!!!!
And I have one more surprise for you for the next challenge!
All the information about TRAIL and how to claim it you can find here.
If you have never dealt with SteemTrail Discord , you can go and check what it is here.

To claim TRAIL you need to open an account. Just go to Open Ledger Account and follow the instructions. Then submit your Open Ledger account info (OL account "my-username" and Steem account "my-username") in the #open-ledger-account-add channel or to me.
If you want to open Streemian account, just go here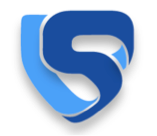 THEME FOR ARTCHALLENGE #16 will be announced tomorrow, the 3rd of July.
You can see the previous artchallenges here:
Winners of Artquest #14 24 participants
Winners of ARTquest#13 10 participants
Winners of Artquest#12 10 participants
Winners of Artquest#11 9 participants
Winners of Artquest#10 13 participants
Winners of Artquest#9 10 participants
Winners of Artquest#8 10 participants
Winners of Artchallenge#7 6 participants
Winners of Artchallenge#6 7 participants
Winners of Artchallenge#5 8 participants
Winners of Artchallenge#4 9 participants
Winners of Artchallnege#3 11 participants
Winners of Artchallenge#2 6 participants
Winners of ARTchallenge#1 14 participants
EVERYBODY IS WELCOME!
I would like to THANK again those who supported this challenge, all the participants, @steem-trail (STEEM TRAIL Team), our invited judges @looftee, @paolobeneforti, @silviabeneforti, @surpassinggoogle, @ezzy, @lpfaust and our supporters @ogochukwu and @looftee.
Please FOLLOW, VOTE and RESTEEM this post.
I will be also very happy to any support of the artchallenge! If you want to be a judge or a sponsor, you are very welcome!
Join me on a quest to discover the treasures of beautiful artworks!
Sorry for not answering your comments in time (due to my travelling). But I try to resteem and upvote with my both accounts all your posts and comments with interpretations.
Always yours, @aksinya.