Finally I am at home for the whole week and next week we might go to travel again.
It is the 18th Artchallenge and we had 20 participants!!!!!!!
Thank you, everyone, for the great entries!!!!!!!!!
Our invited judge and a sponsor was a great person @lpfaust!
I have special feelings to this guy and I am very thankful for everything he does for me and Steemit community!
Participants should give an interpretation to a surreal painting of Rafal Olbinski.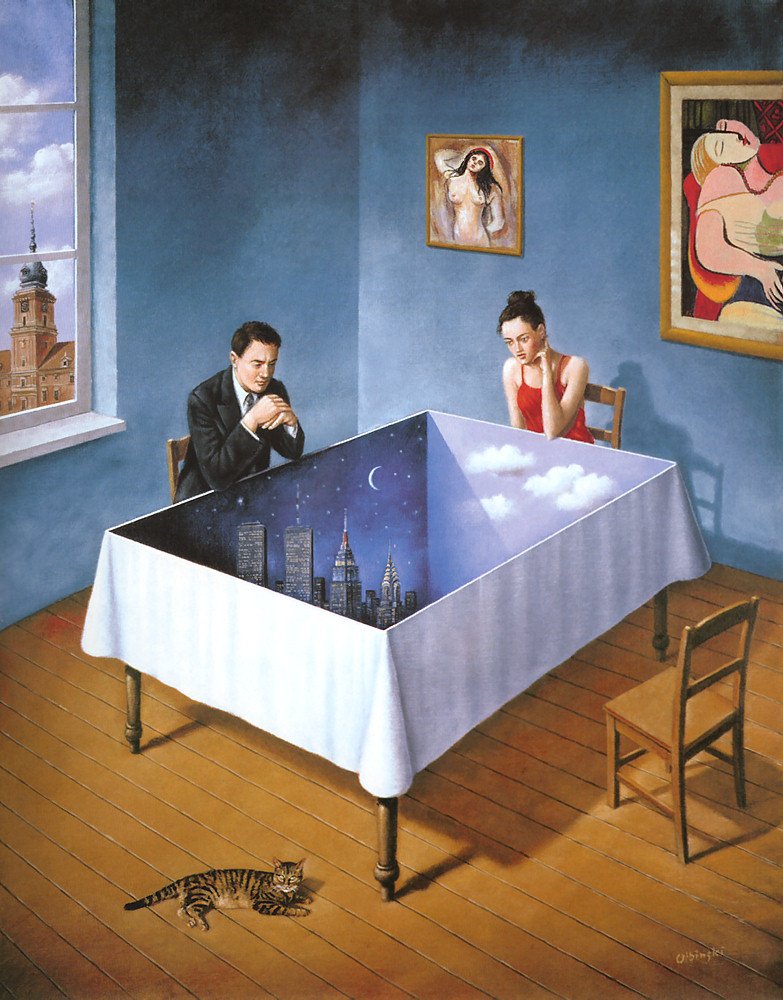 Rafal Olbinski
AND THE WINNERS ARE:
THE THIRD PRIZE (20 TRAIL + 5 SBD) GOES TO: @torem-di-torem
@lpfaust 's comment
It most closely mirrors my own interpretation
ARTQUEST-TRAIL#18 (ARTchallenge)
Values ​​...

People in the big city. You ask, but where do they have to be? Money
is there, in the city, and modern people are always in pursuit of
money. And these people, by tradition, decide to start a family. And
they are already running together. And if they run, they are in
"soap". And now, it would seem, there is a happy young family: nice
evenings together, laughable breakfasts in pajamas ... But it was not
there! It turns out that they are not just in pursuit of money. They
are in pursuit of a dream! Moreover, each of them runs after his own
dream. They are so passionate about this pursuit that there is nobody
to sit on the third chair ... After all, the child is an additional
expense. They settled on a "temporary" version. Here he is-he
stretched himself imposingly on the floor. So, what is next? And then
there will be another attempt to discuss the problem. And it turns out
that a new value in the form of "the current situation" is added to
the concept of a family in a big city. And, as a rule, they grow,
these situations, like mushrooms after the rain. And these two more
recently loving each other runners wrinkle their forehead for the last
time, as if they could slam the door harder. They again in the hope
that among the "sea" of people on the street they will easily catch up
with a new "option" for living together. They will not catch up ...

And so I'm wondering, what if a modern person is catching up with his
... humanity? Maybe then he will not have to chase a mirage?
THE SECOND PRIZE (30 TRAIL + 8 SBD) GOES TO:@jsock
@lpfaust 's comment
The part which grabbed me the most was the mention about only the woman casts a shadow
ARTCHALLENGE # 18 contest. Table - window
The two people we see are a loving couple who long for and love each
other. In the room there is only the woman, the woman is projecting
the image of the man through her mind. The woman is really in the room
because she casts a shadow, the man does not.

From the glass of the table you can see the place where the man is, a
place far from his beloved, he is at night she at noon. On the other
side of the table is the man in a room looking through the glass of a
table where you can see a city at dusk, in his room is projected
through his mind the image of his beloved, while they think about the
moment of his reunion.
THE FIRST PRIZE (50 TRAIL + 12 SBD) GOES TO:@goldenroom
@lpfaust 's comment:
I loved that interpretation and the train of thought
Okay this one's DEEP :D Not that his other stuff isn't but I really
had to take my time with this one because there's so many different
layers going on here. At least to me.

In general, the message seems to be about how people become unable to
see the beautiful and interesting things that surround them because
they're too focused on other things. These two people look like
they're contemplating or watching the world below them almost like
looking at a chess board or some other type of game and deciding on
their next move. Many of us know that we can sometimes become immersed
in fantasy worlds where we feel more in control or using it as an
escape from our own world.

I see a range in different ways the table world is perceived by each
individual. We have the business-like man who's very studious and
focused, and the curious woman/girl who just wants to see what happens
next. They don't even seem to know the other is sitting there. There
is also an empty chair which looks pushed back from the table like
someone just left. To me, it suggests that this person was originally
part of the group at the table but chose to leave. They had no
interest in staying inside this room looking down on other peoples
lives, or controlling or scrutinizing or wondering about them. They
had more of an interest in getting out and experiencing their own
world. Maybe it was the large window they were facing that helped them
see just what was outside waiting for them.

Even the cat is a symbol of indifference to having such control or
distraction from their actual surroundings. In fact, it seems more
intent on looking at me scrutinizing this painting suggesting that
it's more aware of it's surroundings than the two people are.

I find the placement of the spires/needles of the buildings very
interesting. From little I know about architecture I know that spires
on churches are symbolic of reaching to heaven and being as close to
God as possible. But, in non religious terms, it's also a symbol of
man-kind reaching for something higher and greater in general. To be
the best, the tallest, the greatest. How ironic that, one, these two
choose to be huddled around a table watching a world too small for
them to fit in when they can be out an about achieving great things in
their own world. Maybe the people in the table world aspire to be
close to them and what it feels like to be a god and therefore,
ironically, are also looking the wrong direction and down into their
own table worlds? And maybe there are people above this world and
looking down on the spires just outside the window, and so on. Like
one of those infinite mirror images you see when you face two mirrors
together!

The grass is always greener on the other side, or so they say. But
really, life is what you make it. Experience the reality you live in
and take notice of the art and beauty and other things you can
actually immerse yourself in rather than being a bystander or observer
of other peoples lives.

The cat knows...cat's always know ;)
CONGRATULATIONS TO THE WINNERS!!!
THANKS TO EVERYBODY FOR PARTICIPATING!!!
SPECIAL THANKS TO OUR JUDGE and SPONSOR @lpfaust!!!!!
GUYS, WHO HAD PROBLEMS WITH GETTING TRAIL, PLEASE LET ME KNOW AT STEEM CHAT OR DISCORD (@aksinya)!
All the information about TRAIL and how to claim it you can find here.
If you have never dealt with SteemTrail Discord , you can go and check what it is here.

To claim TRAIL you need to open an account. Just go to Open Ledger Account and follow the instructions. Then submit your Open Ledger account info (OL account "my-username" and Steem account "my-username") in the #open-ledger-account-add channel or to me.
If you want to open Streemian account, just go here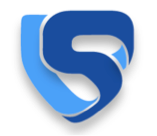 I already have an interesting picture for the ARTCHALLENGE #19 and it will differ from previous ones but I don't know about deadline as I might travel next week. But I plan to make the announcement tomorrow.
You can see the previous artchallenges here:
Winners of Artquest #17 6 participants
Winners of Artquest #16 4 participants
Winners of Artquest #1515 participants
Winners of Artquest #14 24 participants
Winners of ARTquest#13 10 participants
Winners of Artquest#12 10 participants
Winners of Artquest#11 9 participants
Winners of Artquest#10 13 participants
Winners of Artquest#9 10 participants
Winners of Artquest#8 10 participants
Winners of Artchallenge#7 6 participants
Winners of Artchallenge#6 7 participants
Winners of Artchallenge#5 8 participants
Winners of Artchallenge#4 9 participants
Winners of Artchallnege#3 11 participants
Winners of Artchallenge#2 6 participants
Winners of ARTchallenge#1 14 participants
EVERYBODY IS WELCOME!
I would like to THANK again those who supported this challenge, all the participants, @steem-trail (STEEM TRAIL Team), our invited judges @looftee, @paolobeneforti, @silviabeneforti, @surpassinggoogle, @ezzy, @lpfaust, @nature-sauvage, @throughwindows and our supporters @ogochukwu, @looftee and @lpfaust.
Please FOLLOW, VOTE and RESTEEM this post.
I will be also very happy to any support of the artchallenge! If you want to be a judge or a sponsor, you are very welcome!
Join me on a quest to discover the treasures of beautiful artworks!
Always yours, @aksinya.