I am sorry for not replying the comments but you again did great job!!!! As I am still on vacation, I have very bad internet here and it is rather stressful.))) We will have a little break for the coming week (or two weeks). Please check the announcements. And I hope with new energy we will continue our artchallenge. I already have 2 paintings in mind.
It is the 17th Artchallenge and we had 6 participants.
Last week we had a very interesting painting of a talented Steemit artist, @throughwindows!
I also recommend to check his very interesting post
Painting for Dreams: Immortalising the unreal - Gate, Oil on Canvas, 2014
Participants should give an interpretation to a surreal painting of @throughwindows
This painting took part in the contest ARTstyleART the theme of which was SURREALISM+Portrait. The author wrote that there was a story behind this painting. I wonder if we could guess it or not.
And we can see that from the comments which @throughwindows kindly gave to each entry! Thank you so much for your great work!!!!!!!!!!!!!!!
@dasczecher
Attempt #1
In this interpretation is revealed a key element of this painting -
COMMUNICATION. And so correctly identified a bizzare phenomenon of
nature - however rather than earthworms, I looked at the 'Ratking'
https://en.wikipedia.org/wiki/Rat_king for this painting, wherein they
form a collective mind once their tails are interwoven. Congrats what
a great interpretative eye you have!
Attempt #2
An excellent and literal interpretation! There is certainly an element
of female power in this painting, which wasn't necessarily intended,
thank you for showing me something new in this work.
A beautifully traditional interpretation. You've intuitively picked up
here on the featured elements, the earth (desert), fire (salamander),
air (the communication hive mind of the rat tails) and water (the
emotion of the girl). The story of hyacinth was unknown to me, thank
you for sharing.
It's refreshing to hear that you received such a positive message from
this painting. Your interpretation helped me to look at the portrait
with a renewed calm. It's very interesting that you saw the scene from
the point of view of the person within it, and began to sense the
feeling within it.
Certainly a talented writer in our midst, you've painted an image that
forgoes the painting and reinvigorates it with meaning. This
interpretation made me think of one of my favourite tales, Alice in
Wonderland, but a close to life version with a story strangely
familiar.
A lovely story to run parallel to the painting. Dreams are important
to me and you've described accurately why, they are subjective,
personal worlds that can be hard to leave. Thank you for your
interpretation.
An empathetic interpretation in that you have identified how
introspective this painting is. You have built your poem around an
image of innocence, and the tribulations that come with naiveity.
Thank you very much for this.
AND THE WINNERS ARE:
THE THIRD PRIZE (150 TRAIL + 3 SBD) GOES TO: @natasmr
@throughwindows 's comment
for breaking down the symbolism cleverly into the elements, and
extracting for me a hidden story of a greek myth that I won't forget
too soon.
Interpretation
It seems to me that everything shown in the picture has something to
do with the Ancient Greece: gods, myths or signs: fire (Salamandra),
water (snakes), air and earth. Here I am at a loss, but maybe hyacinth
(the character of Greek mythology Hyacinth was beloved of Apollo. When
Apollo taught him the discus, also in love with his God wind the
Marshmallows out of jealousy sent abandoned Apollo drive in the head
Hyacinth. The young man died, then Apollo from his blood created a
flower of great beauty). And the girl who put his hand on earth.
THE SECOND PRIZE (250 TRAIL + 7 SBD) GOES TO:@torem-di-torem
@throughwindows 's comment
for a beautiful story of girlhood to adulthood. A difficult path, and
one portrayed with utmost sympathy in an imaginative writing style.
ARTQUEST-TRAIL#17 (ARTchallenge): The Legend of Youth
Earlier, when she was a very small girl, the whole world seemed to her
a continuous fairy tale with miracles, heroes and majestic palaces.
Very soon, the butterfly's wings would have to grow in her own way so
that she could circumnavigate with her friends over colorful meadows.
But childhood suddenly ended and instead of a happy butterfly, she
turned into a girl-caterpillar, in the soul of which settled doubt,
fear and insecurity. Her fairy world suddenly turned into a dark
night, a beautiful carriage - into a spotted salamander, and before
her eyes was a continuous tangle of youthful problems. Another step
and an unknown abyss would swallow her completely. But suddenly she
saw IT!

It was a young stalk of a night lily. Alone in pitch darkness, it
stood alone in her path. It was amazing, but the stem shone with some
kind of inner fire, vitality and confidence. Its radiance was so
strong that the girl saw a path. There was not a gulf, but a long road
to life. It was her life with her new fairy tale, which she still had
to write. She suddenly realized how she could become a guiding light
for someone. To do this, you need to light a fire in your soul. It is
the warmth of the soul that can warm those who are close to you and
dispel the darkness of human doubts. Everything became clear, as in
the daytime. And she saw a life that will not be wasted ...
THE FIRST PRIZE (300 TRAIL + 10 SBD) GOES TO:@dasczecher for the attempt#1
@thoughwindows's comment:
You simply had to win as you discovered the meaning of the most
ambigious symbol here! - The rat tails/worms for
communication/telepathy.
Interpretation
Learning to Communicate!
Many animals communicate with each other via touch. However, one of
the most bizarre events in nature occurs with a certain type of
Earthworm known to form tight balls with hundreds of other worms. This
is not intended to be an easy glut for their prey! They're simply
'talking' to one another!

The fact that the lady has bent down to pick up the ball infers to me
that she is trying to connect with nature....it appears to be working
(for a black salamander has come over to 'talk' to her, though I dare
say that his intentions may be mixed!)
CONGRATULATIONS TO THE WINNERS!!!
THANKS TO EVERYBODY FOR PARTICIPATING!!!
SPECIAL THANKS TO OUR JUDGE @throughwindows!!!!!
All the information about TRAIL and how to claim it you can find here.
If you have never dealt with SteemTrail Discord , you can go and check what it is here.

To claim TRAIL you need to open an account. Just go to Open Ledger Account and follow the instructions. Then submit your Open Ledger account info (OL account "my-username" and Steem account "my-username") in the #open-ledger-account-add channel or to me.
If you want to open Streemian account, just go here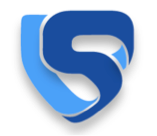 You can see the previous artchallenges here:
Winners of Artquest #16 4 participants
Winners of Artquest #1515 participants
Winners of Artquest #14 24 participants
Winners of ARTquest#13 10 participants
Winners of Artquest#12 10 participants
Winners of Artquest#11 9 participants
Winners of Artquest#10 13 participants
Winners of Artquest#9 10 participants
Winners of Artquest#8 10 participants
Winners of Artchallenge#7 6 participants
Winners of Artchallenge#6 7 participants
Winners of Artchallenge#5 8 participants
Winners of Artchallenge#4 9 participants
Winners of Artchallnege#3 11 participants
Winners of Artchallenge#2 6 participants
Winners of ARTchallenge#1 14 participants
EVERYBODY IS WELCOME!
I would like to THANK again those who supported this challenge, all the participants, @steem-trail (STEEM TRAIL Team), our invited judges @looftee, @paolobeneforti, @silviabeneforti, @surpassinggoogle, @ezzy, @lpfaust, @nature-sauvage, @throughwindows and our supporters @ogochukwu and @looftee.
Please FOLLOW, VOTE and RESTEEM this post.
I will be also very happy to any support of the artchallenge! If you want to be a judge or a sponsor, you are very welcome!
Join me on a quest to discover the treasures of beautiful artworks!
Always yours, @aksinya.