The Whistleblowers (Series) #34: Berkeley Professor Physically Threatened by Syngenta (Agriculture / Seed Company) - Attempting To Bury Research Showing Their Product, Atrazin, Changes The Gender Of Animals & Affects Health of Humans. | Tyrone Hayes
Tyrone Hayes is an American Professor of integrative Biology at the University of California. He has published hundreds of papers and given many presentations to publicise his work that shows that the most commonly used herbicide in the world, Atrazine, is an environmental toxin that threatens amphibians, other life forms and also human health. His work was used in a class action law suit against Syngenta which was settled with them paying over $100 Million to water companies to allow them to filter out Atrazines from their supplies. He claims he was stalked and threatened by Syngenta's agents and evidence from the court case backs up his claims.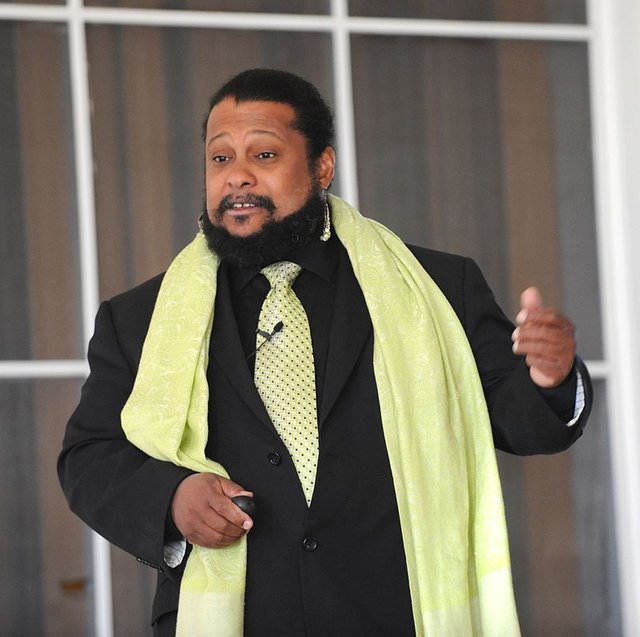 Dr. Hayes says he was initially "just a young boy who really liked frogs," and after winning a state science fair for his study on frogs he went on to build a professional career in the field of Biology. He argues that "those who have the privilege to know, have the duty to act," and has been an activist on several topics for many years.
In his Ted Talk (below) Dr. Hayes details his decade-long feud with Syngenta, the manufacturer of atrazine, as well as his acute observation that those who suffer most from the environmental impacts of harmful chemicals tend to be the socioeconomically-disadvantaged and racial or ethnic minorities.
In his interview with Democracy Now (also below) he goes into more depth as to his story of being hired by Syngenta to research the effects of their product on amphibians and the resulting methods used by Syngenta to attempt to target his character and discredit him publicly when he refused their calls to censor his own work because it put Syngenta in a bad light. He describes Syngenta's agents as even going as far as whispering in his ear while taking part in a public panel that the company would harm his wife and child while they were home alone and he was out speaking against Syngenta!
Tyrone currently runs a website exposing his findings on Atrazine, called Atrazine Lovers.
Videos
---
Democracy Now Interview:

Ted Talk @Berkeley - Endocrine disruption, environmental justice, and the ivory tower: