The record of corrupt government/military agents using their position to initiate proxy armies and false flag attacks is long and well documented. Many have noted that the Islamic Terrorist group ISIS/ISIL appear to behave as if they are remotely controlled - with numerous sources of evidence appearing to confirm that. Scott Bennet is a highly skilled officer, specialising in psychological warfare, who claims to have proof that the CIA is behind ISIS' funding and they are being used as pawns to fuel ongoing war, struggle and massive profits for the military industrical complex.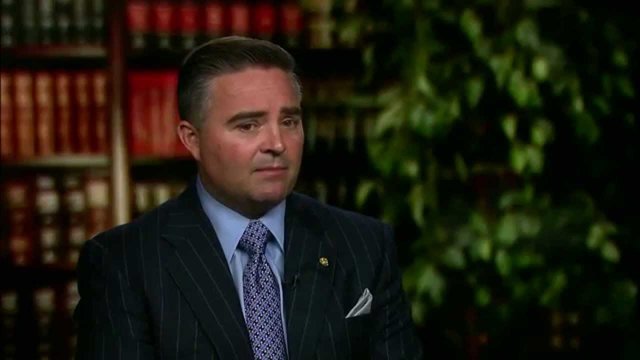 Scott Bennett's Background
---
Scott Bennett is a U.S. Army Special Operations Officer (11th Psychological Operations Battalion, Civil Affairs-Psychological Operations Command), and a global psychological warfare-counterterrorism analyst, formerly with defense contractor Booz Allen Hamilton. He received a Direct Commission as an Officer, held a Top Secret/Sensitive Compartmentalized Information (TS/SCI) security clearance, and worked in the highest levels of international counterterrorism in Washington DC and MacDill Air Force Base in Tampa, Florida. He has worked at U.S. Special Operations Command, U.S. Central Command, the State Department Coordinator for Counterterrorism, and other government agencies. He served in the G.W. Bush Administration from 2003 to 2008, and was a Social Science Research Fellow at the Heritage Foundation. His writings and lectures seek to enhance global awareness and understanding of modern psychological warfare, the international intelligence.
Whistleblowing
---
Scott wrote a Military Whistleblowing Report to the U.S. Congress Exposing the Betrayal and Cover-Up by the U.S. Government of the Union Bank of Switzerland-Terrorist Threat Finance Connection to Booz Allen Hamilton and U.S. Central Command By 2LT Scott Bennett 11th Psychological Operations Battalion (retired) Part of the reason behind Eric Holder's immediate retirement.
Below are two video conversations with Scott, in which he makes very clear - in a very military way - how treason against the American people has been committed by elements of the US government and how the alleged terrorist threat from ISIS/ISIL is fundamentally orchestrated and funded directly by the American CIA for their own reasons.
Interview 1, by Kerry Lynn Cassidy PROJECT CAMELOT http://projectcamelot.org
Video 2: Conversation with French Intelligence about terrorist financing following ISIS attacks in France.
Scott Bennett discussion with French Intelligence about Terrorist Financing from Saudi Arabia and Gulf States through Swiss Banks (Union Bank of Switzerland and HSBC) and information disclosed by UBS Whistleblower Brad Birkenfeld about U.S. Government Cover-up and illegal imprisonment of whistleblowers to hide the information. Video is 17 minutes long. At 15:00, Bennett discusses the connection between Edward Snowden, Julian Assange, Brad Birkenfeld, and Scott Bennett in exposing the Terrorist Financing to Saudi Royal Family Swiss Banks, U.S. State Department, and CIA. French Intelligence were given information about ISIS Terrorist Financing and refused to do anything. STORY: In March 2015, Scott Bennett, a former U.S. Army Special Operations Officer and Counterterrorism analyst shared unclassified intelligence about Swiss Banks being used by Saudi and Gulf Nations to finance ISIS and Al Qaeda networks, but the French refused to use the information. 8 months later, the ISIS attacks on France, financed by these players, occurred. The rest is history. Over several weeks Bennett talked with French officials, yet despite his having a top secret/sensitive compartmentalized information (TS/SCI) clearance, and his being a former global psychological operations analyst at Booz Allen Hamilton, as well as an Army Special Operations Officer who had worked at U.S. Special Operations Command, U.S. State Department Coordinator for Counterterrorism, and U.S. Central Command, Bennett's information was ignored. Bennett had contacted the French Intelligence Services and invited them to debrief him and Brad Birkenfeld about the Saudi Arabian and Gulf States financing terrorists through Swiss Banks Union Bank of Switzerland and HSBC. Although the French officials were obsessed with trying to "pump" Bennett for information that might implicate French intelligence and U.S. Intelligence agencies, the French refused to submit the necessary written documentation and request for the intelligence which would have allowed Bennett and Birkenfeld to be debriefed. Had the French debriefed Bennett and Birkenfeld, they would have known 19,000 names and locations and Swiss bank accounts used to fund Wahhabi extremists, purchase weapons, and facilitate their terrorist recruitment and attacks—including those operations in France and Syria. Instead, the networks and operations would allowed to continue their mission of killing, conquest, sexual enslavement, and historical site destruction. The blood of French citizens now cries out from the ground to avenge this despicable act of negligence, incompetence or treason by French officials for their refusing to cut off the funds that financed these attacks. Time will tell if it was their intention all along.
Got Comments? Leave Them In The Comments Section Below
---
Do you have any relevant tips for managing the power down process? I'd love to hear them - thanks!
Wishing you well,
Ura Soul
Posts in this Series
---
The Whistleblowers (Series): #1 - Pharmaceutical Professionals Expose the Massive Criminality of the Medical Industry
The Whistleblowers (Series): #2 - German Doctor Admits Being Trained And Paid To Lie in Mass Media by CIA - Says Most Major Journalists Are the Same
The Whistleblowers (Series): #3 - Exposing 911 as an Inside Job - Susan Lindauer, CIA Asset, Imprisoned & Drugged By US Gov/Mil. to Silence Her
The Whistleblowers (Series): #4 - Eyewitness to Dutch 'Royals', Politicians & George Soros Engaging in Ritual Child Sacrifice?
The Whistleblowers (Series): #5 - CIA Pilot Duped Who Flew Cocaine Smuggling Flights During Iran Contra Affair for The CLINTON Crime Syndicate
The Whistleblowers (Series): #6 - A 2nd CIA Agent Describes Clinton/Bush Cocaine Smuggling Operation During the Iran Contra Affair
The Whistleblowers (Series): #7 - UK MI5 Microwave Weapons Scientist - Illegal Microwave Weapons Tests on American & British Populations inc. Service People & Kids | Birth Defects, Cancer, Mental Illness | Crimes Against Humanity | MKUltra & More
The Whistleblowers (Series): #8 - Witness to Child Ritual Murder At America's Bohemian Grove Club By George Bush Snr., Ex Pope Ratzinger, US Colonel Michael Aquino (Admitted Head of a Major Satanic Cult), Warren Buffett & Others.
The Whistleblowers (Series): #9 - POWERFUL TESTIMONY From US Military Officer: ISIS Is Directly Funded By CIA Via Swiss Banks (UBS) And I Have Documentary Proof of Treason by US Government Members.
Steemit T-shirts, Hoodies and Many Other Steemit Inspired Products are On Sale Now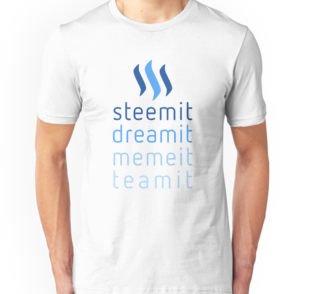 Buy your "Steemit, Dreamit, Memeit, Teamit" T-Shirts, Gifts & Other Clothing Here.