The Whistleblowers (Series): #5 - CIA Pilot Flew Cocaine Smuggling Flights During Iran Contra Affair for The CLINTON Crime Syndicate
So far in this series of Whistleblower posts we have heard from numerous professional and intelligent speakers as they expose extremely serious crimes that they had the misfortune of witnessing or actually being involved in. This post continues this path with the testimony of CIA Agent Gene 'Chip' Tatum, who states that he was a highly trained and skilled special operations pilot who unwittingly got caught up in flying Cocaine smuggling flights during the Iran-Contra Affair in the 1980s.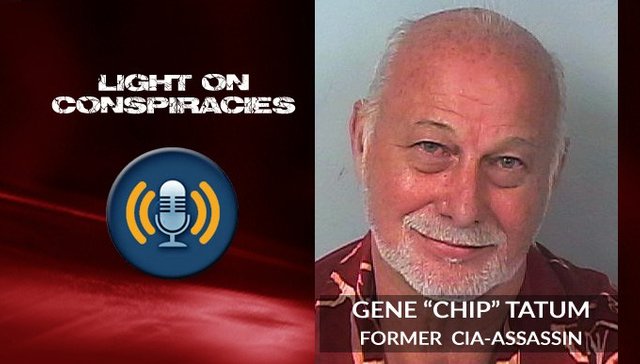 Chip's Background
---
Chip's career spanned numerous conflicts and he appears to have been largely used as a pawn for his unusually high capacity for survival and flying a variety of planes. He tells us about a Kissinger/Nixon orchestrated false flag operation during the Vietnam war and the CIA drug trafficking from Central America in the 1980's (Iran-Contra scandal).
http://en.wikipedia.org/wiki/Allegations_of_CIA_drug_trafficking
Chip was a Vietnam Special Forces Air Combat Controller, Defense Intelligence Asset, and US Army special operations pilot flying classified missions during the US invasion of Grenada, Tatum was also involved in the Nixon Administrations relations with China, NASA's Apollo Program, the Iran Contra Affair, and several other classified intelligence operations dating through through 1992 . Tatum was a member of the ultra-secret, international G7 run Pegasus "Hit Team" working directly for the sitting President. From sensitive and highly secret - and hitherto largely unknown - Special Forces covert operations in Cambodia, to wandering CIA asset, through to "black ops" activities in Grenada and Oliver North's Iran-Contra "Enterprise," and on to membership in an international "hit team," Gene "Chip" Tatum has seen it all, done it all and is now telling it all.
Implicating US Presidents in Serious Crime
---
Above all he is aware that his testimony implicates serving and former US Presidents, plus a whole list of high government officials, and others, in a welter of nefarious activities - including assassination, blackmail, coercion, gun-running, money-laundering and Cocaine trafficking. Tatum, a lanky Floridian, turned whistle-blower following his arrest on a treason charge in 1995. The charge was both astonishing and patently ludicrous and resulted in a flurry of press interest with an article appearing in the Tampa Tribune on 4 May 1996. Incredibly, the charge was later dropped to be replaced by a fraud charge - a drastic step-down. Found guilty after his government appointed attorney refused to call any defense witnesses ,he was sentenced to serve a 15 month sentence.
His testimony is corroborated by numerous others
---
Much of his testimony regarding cocaine smuggling and the Clinton family is corroborated by other CIA whistleblowers and many other professionals and I will be sharing their testimony in the next post in this series. In the meantime, here's chip - in his own words:
Got Comments?
---
What do you think of this testimony? Do you have any relevant evidence to add? Let us know in the comments below. Thanks.
Wishing you well,
Ura Soul
Posts in this Series
---
The Whistleblowers (Series): #1 - Pharmacuetical Professionals Expose the Massive Criminality of the Medical Industry
The Whistleblowers (Series): #2 - German Doctor Admits Being Trained And Paid To Lie in Mass Media by CIA - Says Most Major Journalists Are the Same
The Whistleblowers (Series): #3 - Exposing 911 as an Inside Job - Susan Lindauer, CIA Asset, Imprisoned & Drugged By US Gov/Mil. to Silence Her
The Whistleblowers (Series): #4 - Eyewitness to Dutch 'Royals', Politicians & George Soros Engaging in Ritual Child Sacrifice?
The Whistleblowers (Series): #5 - CIA Pilot Duped Who Flew Cocaine Smuggling Flights During Iran Contra Affair for The CLINTON Crime Syndicate
The Whistleblowers (Series): #6 - A 2nd CIA Agent Describes Clinton/Bush Cocaine Smuggling Operation During the Iran Contra Affair
The Whistleblowers (Series): #7 - UK MI5 Microwave Weapons Scientist - Illegal Microwave Weapons Tests on American & British Populations inc. Service People & Kids | Birth Defects, Cancer, Mental Illness | Crimes Against Humanity | MKUltra & More
The Whistleblowers (Series): #8 - Witness to Child Ritual Murder At America's Bohemian Grove Club By George Bush Snr., Ex Pope Ratzinger, US Colonel Michael Aquino (Admitted Head of a Major Satanic Cult), Warren Buffett & Others.
The Whistleblowers (Series): #9 - POWERFUL TESTIMONY From US Military Officer: ISIS Is Directly Funded By CIA Via Swiss Banks (UBS) And I Have Documentary Proof of Treason by US Government Members.
Steemit T-shirts, Hoodies and Many Other Steemit Inspired Products are On Sale Now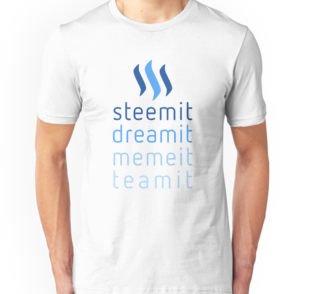 Buy your "Steemit, Dreamit, Memeit, Teamit" T-Shirts, Gifts & Other Clothing Here.