100 DAYS OF STEEM : Day 79 - The Diary Game - Update #5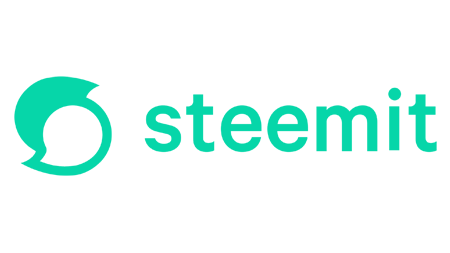 It just gets bigger and bigger every day.
The Diary Game now has over 180 participants and it is buzzing!
It truly has become such a special project to work on.
There have been births, deaths, weddings, funerals and everything in between.
If you are not participating in The Diary Game, either writing posts or reading posts, then you really are missing out.
We can't wait to tell you what is coming next.
But in the meantime here are a few updates....
---
The Prizes


You are all putting so much effort into The Diary Game we have decided to add a little more into the prize pool to round it up to a total of 3000 STEEM.
Now there will be a total of 35 prizes...
1st place - 1000 STEEM
2nd place - 750 STEEM
3rd place - 500 STEEM
4th place - 250 STEEM
5th place - 125 STEEM
Plus five runner up prizes of 25 STEEM each.
Plus 25 more runner up prizes of 10 STEEM each.
---
Rules and Guidelines


As more participants are producing more and more posts every day the administration of The Dairy Game is becoming more complex and more demanding.
We are running a little behind with the curation but please be patient and we ask everyone to help us by following a few simple guidelines…
start the title of each post with 'The Diary Game'
include the date of your diary in the title of every post
include Twitter and other social media screenshots AND links where relevant in a comment on your diary post

only make one Diary Game entry post for each day
only post links to your Dairy Game posts in comments on the 100 Days posts if they have not been curated and voted on by @steemcurator01 after 3 days, or if it is your first diary post.
This last point is a change to the rules. We are primarily finding your diary posts by tracking the #thediarygame tag.
The 100 Days posts are getting so crowded with all the Diary Game comments that it is difficult to find comments relating to the actual post.
---
Thankfully we are not seeing too much 'tag spam'. If you do spot anyone using the #thediarygame tag on an irrelevant post that is clearly not an entry to The Diary Game please do politely comment on the post to ask them to stop - or better still to join in the game!
---
How to Earn Points


As well earning upvotes, every eligible post earns points.
At the end of the game (July 11th) the top 35 points holders will win STEEM prizes.
There are now three ways to earn points in The Diary Game…
Content Points (1 - 5)
Depending on the quality and content of your diary post you will earn between 1 and 5 points.
Promotion Points (0 - 5)
Depending on how well you promote your diary post on other social networks you can earn between 0 and 5 points.
Recruitment Points
Two points can be earnt for every person you recruit to join The Diary Game. They must now make at least THREE eligible posts, and mention your name in each, for you to be awarded the points.
---
Please do take note of the Recruitment Points. These can be a great way to boost your points total. @alexmove, @anasuleidy, @rishabh99946, @vict0r and @vipnata have so far earnt over 40 bonus points between them through recruiting new players to the game.
---
For everyone the Content Points are most important.
Remember the posts should be about your daily life and daily activities. Including photographs and including facts, details, names, places, prices etc will help you get more points.
Take a look at the diary posts of the frontrunners on the leaderboard, and the Diary Allstars, to see what they are including in their posts to get more points.
---
The Leaderboard & The Diary Allstars


We will be publishing the leaderboard in a separate post, but in the meantime these are the people currently in the top 50 positions in order…
@vipnata, @cmp2020, @rishabh99946, @anasuleidy, @atyh, @openmindedtravel, @oppongk, @randulakoralage, @vict0r, @ernaerningsih, @genomil, @yethui, @daybook, @hykwf678233, @vickyli, @anroja, @blurrain, @auleo, @yurilaya, @simonjay, @stephenkendal, @helengutier2, @liuzg, @theatrorve, @alexcarlos, @rajan1995, @olesia, @yanhan, @davidke20, @ekatirina, @tocho2, @alexmove, @wakeupkitty, @franyeligonzalez, @lavanyalakshman, @sapwood, @lovelemon, @p3d1, @sampraise, @mllg, @maksina, @offgridlife, @belkisa758, @mikitaly, @sachin08, @imagen, @zhanavic69, @fleur, @sacra97, @dolphinscute
---
We would also like to highlight a few Diary Allstars that have produced exceptionally good posts this past week...
---
How to Enter


It is not too late to enter.
All you have to do to join The Diary Game is to make a diary post about your daily life.
Follow the guidelines above about the use of tags etc.
Posts can be in any language and should ideally be made on Steemit.com, or your localized interface such as WhereIN.
The Diary Game runs until Day 100 (July 11th) of the 100 Days of Steem Project.
---
Anyone that is found to be abusing or cheating the game will be excluded from the prizes and upvotes.
The points scheme may be refined as we go along to balance the game and avoid any exploits.
We may include links to the best diary posts in our 'Look What's On Steem' newsletters.
---
We hope you are enjoying The Diary Game as much as we are.
Look out for a major announcement in the next few days.
You are definitely going to like it.
Thank you,
The Steemit Team
---
---
Please note, the posts must be your own original work and not published elsewhere. All images used must be either your own, or copyright free with sources quoted.
---
---
Notes from the Community...


Growing Together Community Forum - Sunday, June 21st


@greenhouseradio is hosting a Steem Community Forum on Sunday...
---
Music For Steem


Community Curator @steemingcurators have published the White Paper for their new Music For Steem project...
---
The SteemingCurators Showcase


@steemingcurators have also posted their latest Showcase of some of the best content on Steem...
---
---
The rewards from this post go to support the work of @littledisciples in Venezuela and @thegreens in Cameroon.
Check out the Steem Charity Day post for more details.
---
---