🅼🆄🆂🅸🅲🅵🅾🆁🆂🆃🅴🅴🅼 - WHITE PAPER (unofficial) - Business Vision
Dear community,
in this post, we like to present the ideas, vision, and future for MusicForSteem. This post is intended to give you an understanding of the enormous potential, and why it will help to grow our eco-system.
Table of contents
Our Why
Music For Steem - Contest
Legality
Onboarding plan
Collaboration with dlive.tv
Partnership with Poloniex
Benefits for Record Labels
What´s in it for Steemit
STEEM token value raise
Business partners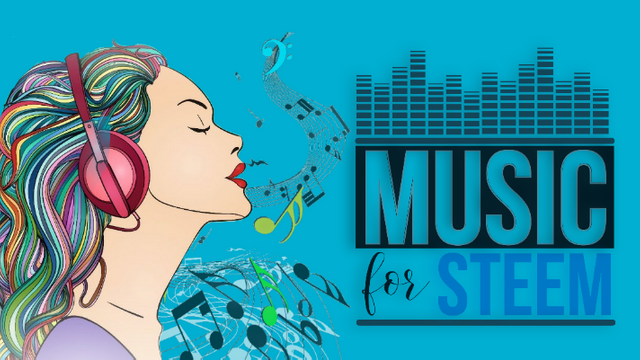 by @bitcoinroute
Our Why
In our quest to find that one thing that unites all of us, our mind shifted to music. To onboard the masses and to get them interested in cryptocurrencies, music is the gateway. It is something that is important for all of us, as it gives us a positive experience and a great feeling since humans exist.
We need to go back to what is a basic need for all of us before the technology completely took over.
Music unites, it moves people. When there is a talent or music show on TV in your country, you can be sure that it will be the most trending topic on any social media. People LOVE it. Its what they can connect with the most. Its human instinct. We are going to tap into that.
We want to unite people by music, make communities stronger, make people happy.
🅼🆄🆂🅸🅲🅵🅾🆁🆂🆃🅴🅴🅼
Music For Steem - The contest
Every week, there is a winner of the main event of Music for Steem. This artist will be automatically placed into a pool. At the end of the year, all users in this pool will have a stand of against each other.
The Music For Steem - Grand Finale.
Weeks prior to the Grand Finale, these users are requested to record a new song and compete against each other in the finales and with a ton of prizes. With the ultimate final right before Christmas. More info coming soon.
From next year, we would love to have country contests as selection and pre-selections. Community leaders and music fanatics can use the name Music For Steem to host their own #mfs event in their country or continent.
At the end of the year, the best artists from each country will compete in a globally broadcasted event. (dlive.tv)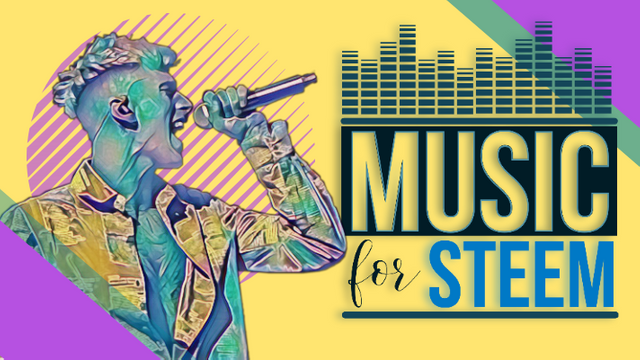 by @bitcoinroute
Legality
MusicForSteem will be registered and trademarked. To host a global event on such a scale, we need to be registered as an official event organizer. Music that will be produced exclusively for Music For Steem can be licensed and sold.
Also branded material and ownership are monitored by a legal team. Official accounts @musicforsteem &/or @music4steem are created and will be utilized asap.
🅼🆄🆂🅸🅲🅵🅾🆁🆂🆃🅴🅴🅼
Onboarding plan
We need a professional social media marketing team with a workable budget to spread the word. Ultra easy onboarding for artists and fans is crucial in this stage. Artists, who likely have an established following, will need to have the possibility to get a Steem account with delegation when signing up.
Artists will help us spread the word as they have a higher chance of winning the contest when the votes of the community are getting more important. Artists also need social media to grow their influence, so they will mention the contest and gives even more, free exposure.
With social media marketing, also comes advertisement. The bigger the budget to promote the contest, the higher the chance of great talent pickking it up. Video ads and graphics will play a huge role to help us onboard great new talent and musicians. For artists this is a unique way to get noticed and for them to build their fanbase. It is a win-win for everyone.
🅼🆄🆂🅸🅲🅵🅾🆁🆂🆃🅴🅴🅼
Collaboration with dlive.tv
This is a request directly to the team of dlive.tv @dlive. Music For Steem is a live music event. For that reason we can not think of a better partner than a platform where you can share live events. Artists around the world, but also bands and live music bars, can broadcast their live event on dlive.tv.
So in the future, I can listen from my couch to my favorite live bands who are playing in a bar in Australia, or anywhere in the world. The goal is to spot new talent and to give artists an extra source of income and exposure. We also like to announce the winners of the contests Music For Steem LIVE.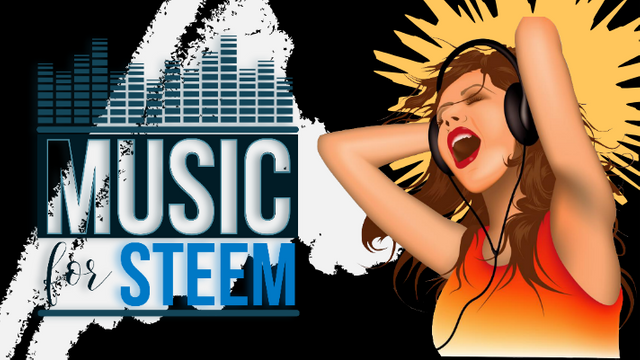 Partnership with Poloniex
Of course, all those new users will need to buy crypto to support their favorite artist or band in the form of STAKING. Staked voting on the contest will be implemented soon and these rewards go to the artists. I can not think of a better partner to link those users too then to Poloniex.com. Poloniex can become an official sponsor of the contest and be visible on all our ads and flyers.
🅼🆄🆂🅸🅲🅵🅾🆁🆂🆃🅴🅴🅼
Record labels
To help fund the prizes and grow the sponsor list, all record labels and talent scouts will be invited to join the party. Music for Steem will be a breeding ground for young undiscovered talent. The next Justin Bieber can come from Music For Steem and will likely give an interview like this: "Hi Forbes, yes I got discovered on Steemit, the contest called Music For Steem". Think about it, it is possible!
🅼🆄🆂🅸🅲🅵🅾🆁🆂🆃🅴🅴🅼
What's in it for Steemit
Well to save the best for last, Steemit will enjoy all that new traffic. An official community Music For Steem is incoming. This community can only be used to submit your music for the contest MusicForSteem.
We love to invite bands, artists, musicians, choirs, schools, everyone who makes music to create their community on Steemit.
Attract as many new users as possible and retain them by giving the best experience possible. Music has this power.

by @lisbethseijas
STEEM token added value
When more eyes come to Steemit, the more chance we attract wealthy investors too. In the music business, there is some HUGE money and we would love to see that converted into STEEM.
Why would IBM or any other record label not want to gain influence in a platform that breeds their potential fortune? And make a nice return on their investment doing so?
Business Partners
If these plans sound like music in your ears, then we are in for some good news. @musicforsteem is looking for a professional business partner to achieve this goal more swiftly.
Contact: music4steem @gmail.com or join the @steemingcurators on discord
Thanks 🅼🆄🆂🅸🅲🅵🅾🆁🆂🆃🅴🅴🅼