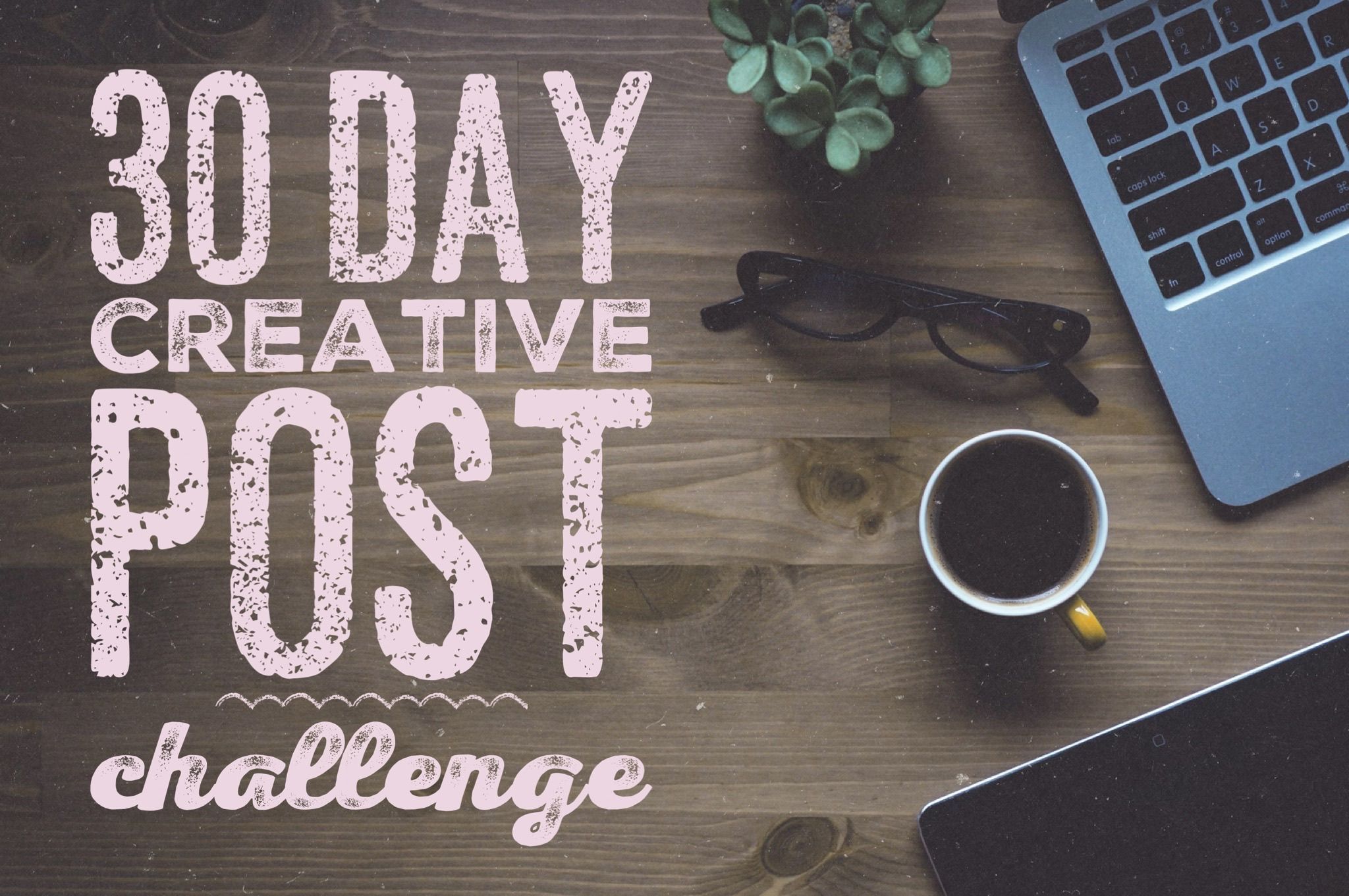 Introduction
I ran into this challenge started by @bkdbkd , it is a challenge where you are 'challenged' to post every day for a period of 30 days with a pre-defined subject in a rule-sheet. I first saw the challenge in a post from @s3rg3 . I thought it was nice idea, first for writing about different stuff everydat, but second to be part a chainreaction on steemit :)
The Original post you can find at 30 Day creative post challenge
So let's start with day 26
Name three awesome Steemit users you met on Steemit? What do you like the most about them? Do they inspire you?
Name three awesome Steemit users you met on Steemit?
I have met quite some awesome people already on Steemit, every single one with a certain kind of interest but cause of the fact I have to mention only three, this are the tree for me at this moment:
@melbookermusic, melbookermusic is a musician from California. Het plays the guitar but besides that he also has some philosophic views on things. I like the way he plays the guitar, his view on fusion/blues but mostly the interactive way of posting his posts. He often asks people for their opinion. That is what I like a lot, and besides he is a great musician.
@drkent , drkent is a musician too with an very own kind a style and sound. He is often online trough dlive to interact with the people that follow him. He has some great tunes and great lyrics, and besides that he is a really nice fellow (as far as you can judge from the long distance 😊
@jerrybanfield , I participated in a contest that was written out by Jerrybanfield. He is one of the most famous stemians. I don't have met him on person (on Steemit) but I follow him and see that he his very much involved in the Steemit community. He has some very interesting posts and video's. Hard to ignore and very well produces/created.
What do you like the most about them?
If I wont repeat myself I wont explain for every steemian what I like the most about them. For all three I like the dedication of them all to the Steemit community. Their own style of posts. That is something I can learn from because of my own enthusiasm I can post a lot which isn't all equal valuable (for my readers, though for me). If we all blend it together we have a great content contribution with different angles and for everyone something interesting.
Do they inspire you?
Yes they all inspire me. @melbookermusic and @drkent for their authenticity in music. Although I play bassguitar I'm not half as good to post my own content playing the bass. (although I've tried).
@jerrybanfield inspires me because he manage every single time to write valuable content. Of course a lot of people upvote him, following him and comment him because he is a big fish in the Steemit sea. But what he says really makes sense and contributes.
My goal on Steemit is, and will be, to contribute, to produce good content which other steemians would love to read. I want to help people if it's within my power on any subject. But most of all, I want to support Steem and Steemit to grow beyond every border possible. Therefore I am looking a lot to other steemians and hope to learn from them. I learn from this three without a doubt.
If you like to join the 30-days contest, please follow these rules
Use the hashtag #creativepostchallenge, so @bkdbkd can find your blog!
Share the link & the rules of this post and challenge in the end of your post so other users can find it too.
Have fun!
For my other posts in this serie:
Day 1 | Day 2 | Day 3 | Day 4 | Day 5 | Day 6 | Day 7 | Day 8 | Day 9 | Day 10 | Day 11 | Day 12 | Day 13 | Day 14 | Day 14 | Day 15 | Day 16 | Day 17 | Day 18 | Day 19 | Day 20 | Day 21 | Day 22 | Day 23 | Day 24 | Day 25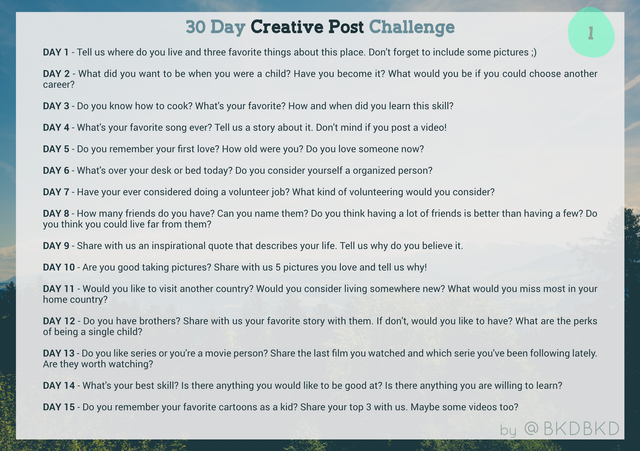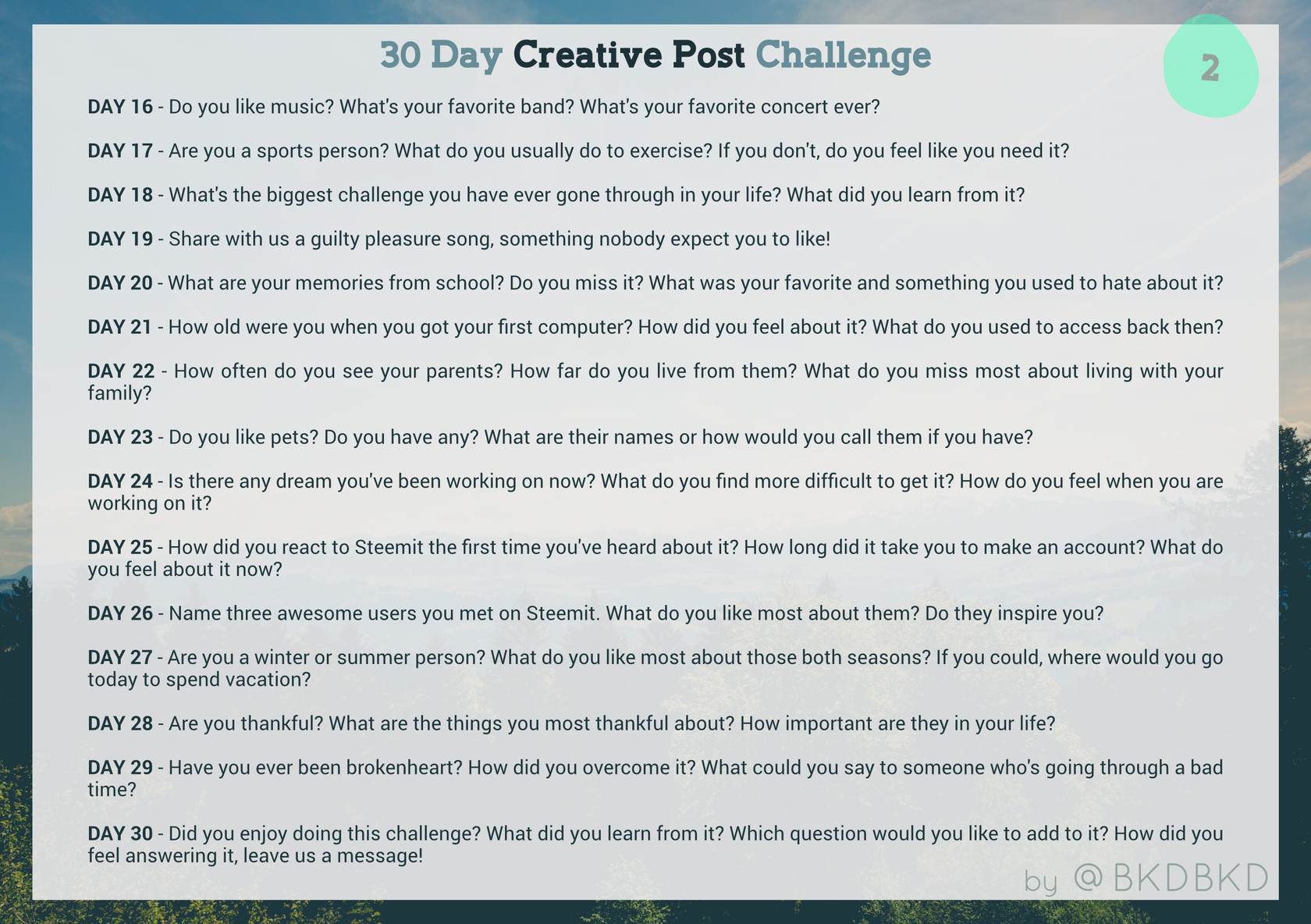 ---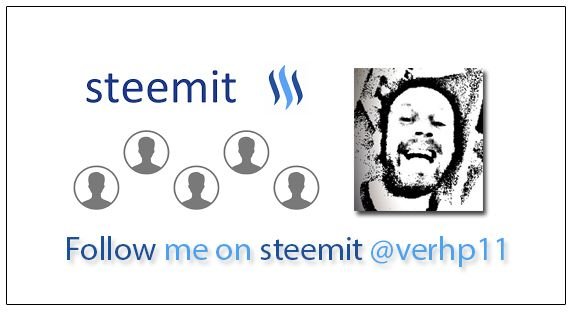 Steemit, a new beginning for a great community