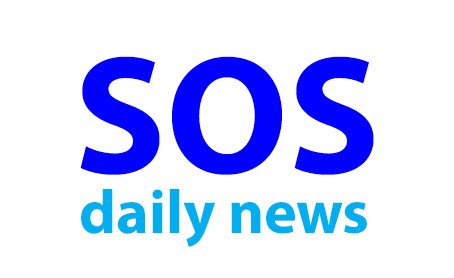 What goes up must come down...
Just as this Daily News edition was about to go to press STEEM has taken a red nose dive.
From the heady heights of $0.31 STEEM has slid down, in the space of just 30 minutes, to $0.28 and is still looking at its feet.
Was it the news of @dstors capitulating that caused the run 😉 ?
I suspect not as the drop is pretty universal across the crypto-sphere.
But never fear, the State of Steem Forums are about to kick off again...
---
Just a month ago @dstors might have been on many people's 'Hottest Prospects for 2019' list.
But then after an acrimonious Christmas Eve split between two halves of the @dstors team it all went pear-shaped.
After some argy-bargy with an account recovery project founders @kaliju and @derangedvisions went one way with the @dstors name, while major project investor @haejin went the other way with a new @dcommerce account name.
A flag waving Battle Royale ensued between the two parties.
Now the @dstors team has thrown in the towel, upped sticks and left the Steem platform.
No-one has come out a winner. Trust has been broken, the brand concept has been seriously damaged.
It remains to be seen how receptive the community will be to last man standing @dcommerce when a working product emerges.
The final score... DStors 0 v DCommerce 1 v Steem -1
---
State of Steem Forum #3 - Thursday 10 January, 8pm - 11pm UTC, MSP Waves
The State of Steem Forums resume on Thursday after the Festive break.
This third forum is all about DApps, Apps and Developments.
There is an impressive list of participants already lined up including @anomadsoul (@SteemOnboarding), @crypto.talk (@partiko), @disregardfiat (@dlux-io), @dreemsteem (Spunkee Monkee), @fredrikaa (@steempress-io), @hightouch (@fundition / @ongame), @hr1 (@steeveapp), @imacryptorick (Steem Promotion Task Force), @jarvie (@SteemPeak), @paulag (@steemcommunity), @prc (@DSound), @project7 (@Steemhunt), @starkerz (@oracle-d), @thecryptodrive (@buildteam), @therealwolf (@Smartsteem, steemapps.com), @upheaver.
If any developers or founders of DApps or Apps not represented would like to speak on the forum please message me on Discord (Pennsif#9921).
More details about the forum are here...
@cryptocurator and @impactn have written posts reporting on discussions from the State of Steem Forum Discord, and have suggested questions to be discussed on the forum...
---
(change on previous day in brackets // n/c = no change)
| | | |
| --- | --- | --- |
| Steem price | US$ 0.282 | 2019-01-10 09:24 UTC |
| SBD price | US$ 0.779 | 2019-01-10 09:24 UTC |
| Market Cap | US$ 86,879,185 | 2019-01-10 09:24 UTC |
| CoinMarketCap Ranking | #51 (-2) | 2019-01-10 09:24 UTC |
| No. of Whales | 36 (n/c) | 2019-01-08 |
| No. of Orcas | 313 (+1) | 2019-01-08 |
| No. of Dolphins | 1966 (-1) | 2019-01-08 |
| No. of Minnows | 9078 (n/c) | 2019-01-08 |
| Alexa rank (steemit.com) | #4122 (-8) | 2019-01-09 21:57 UTC |
Follow @penguinpablo for more statistics.
---
NEWS FROM STEEMIT INC
@steemitblog - Testing Ads on Steemit.com
@steemitdev - New Year, New DevPortal Updates
@steemitdev - Additional Public API Change
---
NEWS FROM THE WITNESSES
#2 @aggroed - A note about @thedarkoverlord and censorship on Steem(it)
#3 @timcliff - Bounty Mission Success: Multisignature Transaction Guide Complete
#11 @lukestokes - The Steem Blockchain Can Not Be Censored
#22 @therealwolf - Steem is still censorship resistant
#30 @themarkymark - Introducing !sources
#31 @wise-team / @noisy - SteemProjects: Let's update status of Steem Interfaces (part 2)
#36 @blockbrothers / @exyle - Busy.org skyrockets to spot #9 on stateofthedapps.com! Dapps make sure you complete your profile on stateofthedapps.com
#42 @ocd-witness / @acidyo - @ocdbfund first funding!
#43 @actifit - Actifit Daily: Charity Display Enhancements + New iOS Developer + New Server (& Our Daily Updates)
#48 @jackmiller - Pyramid vs A Real Community!
#62 @ats-witness - ATS-Witness: A Quick January 2019 Update
#70 @steemcommunity / @abh12345 - The 30 accounts that have the most Resteems in common with you
#70 @steemcommunity / @paulag - Exploratory Analysis Shows World of Opportunity with JSON and STEEM
#93 @steempeak - SteemPeak Witness 2 Month anniversary + Application to MSP vote
#111 @crowdwitness - The Crowd Has Spoken : We are in the Top 100
To keep up to date with more posts from witnesses follow @witnesspage ...
---
NEWS FROM KEY PLAYERS & INFLUENCERS
@curatorcat - Curator Cat says: The Name of the Social Game is... ENGAGEMENT!
@flauwy - Steem And The Crypto Winter - I Am Not Going Anywhere
@gniksivart - Educating Others Steem vs Steemit
@lordbutterfly - Dstors shutting down//Dcommerce remains//Drama over?
@mindtrap - Be active...now's the time
@robertoueti - The Past We Had Internet, Now We Have Steem
@socky - We Want STEEM and SBD on ALL Major Exchanges. How You Can Help
@tarazkp - Feeding frenzies and future friends
@tarazkp - Steemit is not Steem: decentralized confusion and messy success
@taskmaster4450 - Keys To Success On Steem
@whatsup - Censorship Resistance Is At the Blockchain Level...
---
NEWS FROM COMMUNITIES
Spunkee Monkees / @shadowspub - Spunkee Monkees - Kids Earning Treasures Online for What They Do Offline
---
NEWS FROM EVENTS
JANUARY 2019
@bitrocker2020 - Penang Steem sharing bootcamp
MAY 2019
@dtube.forum - State of the Project - @dtube.forum
DECEMBER 2019
@steemfiesta - SteemFIESTA 2019 - The First Five Days of DECEMBER - Summer in the South!
---
NEWS FROM DAPPS, APPS & DEVS
@dapp.com - Can We Finally Stop Talking About "DAU"?
msteem / @jga - msteem - Multisignature transaction app
@actifit - Actifit Daily: Charity Display Enhancements + New iOS Developer + New Server (& Our Daily Updates)
@dlux-io / @markegiles - dlux Sponsoring World IA Day with NFT and STEEM On-Boarding
@dpoll / @bluerobo - Guidelines on creating a dPoll
@dstors - dStors is moving away from steem. The project is no more
@dstors / @lordbutterfly - Dstors shutting down//Dcommerce remains//Drama over?
@dtube / OneLoveIPFS / @mvd - Are Your Videos Getting Deleted On Dtube? Here Comes The Solution OneLoveIPFS | Step By Step Tutorial | MVD
@steemhunt / @jayplayco - [Steemhunt] Overview of HUNT tokens Airdrop
@steemgigs / @surpassinggoogle - Task Development: Help Us Add 'Refine Search' Capability To The steemgigs.org Search & Other Tasks
@steemgigs / @surpassinggoogle - Task Request: Restructure Our Homepage & Add Ulog-Communities. + (500 Steem Bounty If Done In 7 Days Or 550 Steem If Done In 5 days).
---
NEWS FROM GAMES
@chibera - Chibera - Help and Earn Cashshop Points
@darklands - Week Twenty quest post: invasion of Shattan lumberyard and hunt the moose. part one
SteemBots / @v-entertainment - Fundition rewards update
---
If you want to check on progress of development on Steem, check out the GitHub here...
If you want to check on the current list of full API Nodes witness @holger80 provides this via @fullnodeupdate...
---
MEDIA COVERAGE OF STEEM & STEEMIT INC
CryptoCurrencyNews - Bitcoin Ransom: 9/11 Papers Hacker Group Banned from Steemit Platform
CryptoSlate - Steemit Censoring Users on 'Immutable' Social Media Blockchain
ETH News - Distributed Digest: Tuesday, January 8, 2019 - Steemit..com Resists "The Dark Overlord"
---
This is #38 (09 Jan '19) of this daily news service.
Please let me know of any important posts or key data that should be included. Comment below or message me on Discord Pennsif#9921
---
[ graphics by @pennsif ]