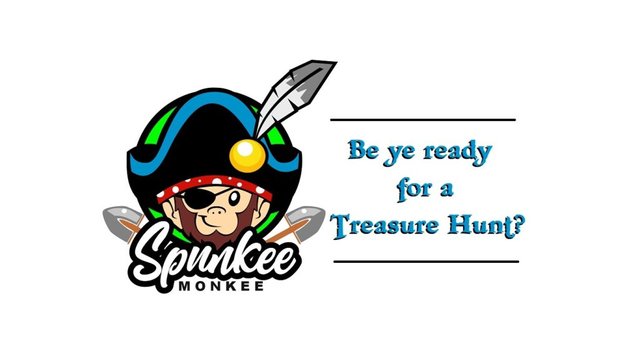 I've talked in some of my posts about the Steem platform and the ecosystem which is developing there. Through the various interfaces, content creators can post their content and earn the crytpocurrency Steem.
I've been on there for over two years. I love the community that develops there. I have especially enjoyed watching the ecosystem develop in scope and diversity. From websites where you can create and upload content like articles, videos and photos to apps you can download to phones to interact with the blockchain.
But, it's not actually Steem I want to talk about today. It's an app which is in the early stages of development called Spunkee Monkee. I watched the project go through its Alpha phase in November and really saw the vision of its creator @dreemsteem come to life.
Now it's getting ready to move into the Beta phase and it needs help and support to truly bring it to life.
What is Spunkee Monkee?
I'm going to quote @bluefinstudios to answer that question:
"Spunkee Monkee is a chance to help families, with children today, to grow and learn while also developing some critical life skills!!"
The program is family oriented. Parents know how tough it is to get kids to engage in tasks to build life skills, especially when those tasks will take them away from their screens.
The Spunkee Monkee app encourages kids to get away from their screens, complete activities in the real world and then return to their screens to be rewarded for what they have done through an online game which lets them dig for hidden prizes on an online treasure map.
The app encourages activity in these five areas:
How to hone their Talents
How to be generous in Service
How to treat their Environment with care
How to take good care of their Health & Hygiene
How to start thinking about their future Career
Kids Have a Blast
I watched during the Alpha phase as the youngsters put posts up with their reports on what they had done to earn their points in those five areas. It was clear the kids were having fun while doing activities and forming those life skills while getting to spend time with their parents. Their parents were enjoying spending the time with the youngsters while they stored priceless treasures in their minds for the future.
Some of them wrote posts, others used videos taken with their parents present to post their activities. The safety of the children involved is a crucial part of the program.
The Spunkee Monkee program is a win win and @dreemsteem loves those win wins. I've known her since shortly after she arrived on the platform. To watch her on the platform you meet a spunkee, happy and loving person. To chat with her on Discord (a chat software platform) you meet all of the above and a very smart, generous heart who seems to live to serve others.
I hadn't been doing my Pimp Your Post Thursday radio show very long when she approached me to run a Treasure Hunt (there seems to be a theme here) during the show.
She would get clues from posts on the platform, post them to encourage participants to go read the person's post to find the clues. Then during the show participants could win that week's prizes by being the first to answer "Captain" Dreemsteem's questions.
Since she was doing the work of setting up the hunt, I decided to contribute prize funds for the hunt. Dreem kept adding to the funds because she was winning other contests and well, she had these extra funds. Could have kept the winnings for herself but nope, she shared.
Speaking of Win Win
Participants in Spunkee Monkee will have opened a Steem account as a family and when they post they will be able to earn bits of Steem. The real world value of Steem varies as it trades on crypto exchanges but it does indeed have real world value in what we call 'fiat' that you and I use to pay our bills.
So the kids get to have some fun and build an investment with their Steem account.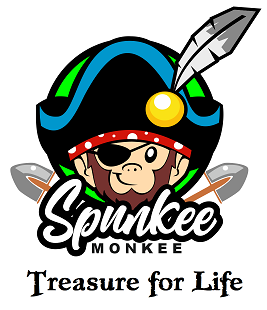 How Can You Help?
Developing an app and building a program like this takes money. @dreemsteem has done the testing to see if this is a viable project and now she needs to raise funds to make it happen. There are two fundraising campaigns currently running.
Crowdfunding to Support Spunkee Monkee
Fundition is a crowdfunding site on the Steem blockchain. You can contribute with Steem if you are already on the platform or you can use your Paypal account to donate.
There is also a crowdfunding campaign running on Kickstarter. The campaign aims to raise $10,000 to complete the development of the beta version of the Spunkee Monkee app. Backers are receiving exclusive perks, including Spunkee Monkee digital badges, limited edition digital accessories for their own Monkee avatar, and much more.
Spunkee Monkee on Kickstarter. Don't forget to check out the delightful claymation video on the Kickstarter site.
Can I Get My Kids Involved You Ask?
Yes, there are openings for up to 100 families when the beta testing phase goes live on February 1st. The target age range is 8-14 but exceptions can be made during the beta testing.
Children from different parts of the world are taking part in Spunkee Monkee which has the added benefits of kids being able to get to know others from around the world in this global village of ours.
Visit the Spunkee Monkee website to get in touch.
Final Thoughts
I've been watching this project since its inception. It has become one of the projects I really want to see become a part of the Steem ecosystem. Oh, I forgot to mention, the kids will be competing for annual prizes to be presented at a gala. The venue will be announced later.
This post was originally posted on Medium and then Trybe.


Until Next Time — Just Steem on











If you like this, please follow me and upvote the post.
I can also be found on Medium; Trybe

---
Posted from my blog with SteemPress : http://idesofmay.com/2019/01/09/spunkee-monkees-kids-earning-treasures-online-for-what-they-do-offline/
---