My Reading Log: Interesting Stuff From the Past Few Days (2018-08-21)
I keep track of any posts on the Steem blockchain which I've found worth reading. Here's the stuff I've enjoyed over the last few days.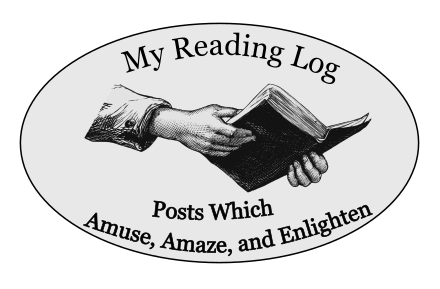 Happy reading!
History
by @galenkp
"As a stacker I'm interested in all types of silver; I don't obsess over it but I find it interesting. When that interest combines with my love of history I'm doubly interested which is what happened recently when I had the chancer to visit the Ashmolean Museum in the city of Oxford, England on a…"
---
by @honeydue
"Everyone complains how difficult it is to get your feelings across to another person, these days. We have all these issues, such as misinterpretations of texts, likes vs. loves on Facebook, the eternal 'to follow or not to follow' dilemma over on Snapchat.... Personally, I never got all that. I get…"
---
by @ravenruis
"Loss of tradition: confiscation and the Native Land Courts devastating impact on Maori society after the wars. image source In 1800 the Maori owned over 60 million acres of land; by 1911, they owned only 7 million, much of which was not well suited for farming.1 There was a huge impact on Maori…"
---
STEM
by @justtryme90
"Today we will be discussing a recent publication in Nature: Scientific Reports titled "Engineering of Primary Human B cells with CRISPR/Cas9 Targeted Nuclease." I hope you will enjoy this summary, as we go a little bit through the background and material covered in this publication. Human B…"
---
by @zen-art
"After vibration and harmonic motion and after the nature of waves, the time has finally come for... drumm roll please... SOUND! Are you excited about it as I am? Thank you for waiting patiently and going through posts related to it. Now you have a solid background and we can talk about all those…"
---
"The last published paper of Alan Turing in 1952 promised an upcoming mathematical description of phyllotaxis - the way plants develop and organize their leaves and flower petals. The cyanide laced half eaten apple, however, deprived the world from knowing it's journey from plant to an apple. The…"
---
"Our planet's diverse varieties of organisms can be examined through the concept of biological diversity. The idea behind the concept "biodiversity" is simply based on the fact that all life is different and the earth houses different organisms…"
---
by @getencored
"I felt a great disturbance in the Force. As if millions of voices suddenly cried out in terror and were suddenly silenced." — Obi-Wan Kenobi INTRODUCTION Maybe you're tired of hearing the word malaria, but an image of the quote above flashes in my mind when I think of deaths from a ravaging disease…"
---
"Remains of creatures that lived long ago are sometimes preserved in stone and called fossils. Technically speaking, any preserved remains are called fossils, even if it is bone, hair, shells, etc. But, most of the fossils which are readily available to the amateur collector (and affordably priced)…"
---
Big beautiful world
by @haritakurdu
"The most exciting part of my 10 days-long Sri Lanka trip was the fifth day. I spent the first five days of my trip along the west coast, taking it easy, relaxing and surfing by the beach. Now, a very long and exhausting journey was ahead of me, because it was time to head inland. The day had a long…"
---
by @manthos
"Hey guys. There is something different I wanted to share with you that is important to me. This is the place in Athens that was huge inspiration for the game. Getting closer to the remains of an ancient civilization fuels my creativity and artistic drive. What you will encounter in the game is…"
---
"In the life of each person who is living and working abroad (or as we call them using ancient, traditional Serbian word - Gastarbeiter) comes the moment when homesickness decides to kick in. For some, it happens sooner, for some it happens later. Or much later. Or REALLY much later. Coughs. Or after…"
---
by @spc
"Yosemite National Park, California (For better image quality, click to enlarge any image) A month or two ago, before the California wildfires closed the park, I spent two days traveling through Yosemite National Park. I was well into California on my road trip from Oregon to New Jersey when my…"
---
"While on a short vacation/scouting trip to Prince Rupert, British Columbia, we stopped to look at some property in Burns Lake. It looked really good on paper, and when we went into where we thought the driveway was, we were quite hopeful. Then we saw it was about ten kilometres down a mountainous…"
---
by @r00sj3
"It was the day after I nearly tipped over my car... It was a restless night. It was warm in the apartment and I had to check out super early (WHYYY!?!). I was hoping I didn't damage the car and I would make it to the next destination without problems. But I was also sad that I haven't had the chance…"
---
by @ctdots
"During my last days in Georgia just before the flight back home to Lithuania, I rented a small room in a hotel near the Freedom Square, Tbilisi. The room was very modest and hardly decorated, there was only one painting hanging on the wall, but the contents of it touched me deeply. After all of the…"
---
by @snowyknight
"Ah, Marble! You mean so many things to so many people. This post takes us to Patagonia to look at Marble rocks and some cool caves all shot from a drone. Original drone photo, looking at a beautiful lake and some cool marble. Introduction: Today we are going to look at some original drone photos of…"
---
by @slowwalker
"It was strange that I could not see the Sarira stupas by the road to the temple. In Korean Temple, the Sarira stupas of the great monks were located by the entrance area of the temple. I could find the Sarira pagodas at the behind of the temple, as passing through the temple. It seemed unusual case…"
---
"Temple of Hephaistos (ca. 460 -415 BC ) The temple was made in honor of Hephaistos, patron of metal workers, and Athena Ergane, patroness of potters and crafts, by an unknown architect. It is the best preserved of its type in the Greek world, as a doric peripteral temple, with fore-temple (pronaus),…"
---
Geekery
by @blewitt
"MAKE SURE YOU READ EVERYTHING!!!!!! Comic artist Skottie Young has carved out quite a niche for himself over the past few years. He's worked in the industry for a while now but really took off when he started doing the "baby" or "kid" superhero versions for Marvel Comics. He's built up quite a cult…"
---
by @loosetooth
"Since the late Seventies and days of Pong videogames have come a long way, becoming more and more a part of our everyday life, nowadays everybody's playing online shooters and racking up hours of frustration on Candy Crush. But back in the day you needed to wet the appetites of your potential…"
---
by @allangraves
"Hello stemmers, On Friday night me and @dressedtokillyou went to a really cool screening of the movie Suspiria with additional live music by the band that provided the score to the film Goblin. It was screened at a chapel turned activity centre, the building as amazing, of course being a chapel what…"
---
by @beekart
"Hey Steemo's! After sharing my take on 'StarLord & Groot' over the last few days I now have Rocket! Another member of the Guardians of the Galaxy! ;)"
---
by @didic
"The winners of the Hugo Award were announced tonight at the 2018 Worldcon, the annual science fiction and fantasy convention, taking place in San Jose this year. I shared the excellent ballot when it was released, and longtime readers will know how invested I am in the award. I voted this year, as I…"
---
by @yabapmatt
"To make this post a little more interesting for the non-techies, I'll give 10 STEEM to whoever comes up with the funniest text to go in the text bubbles in the image above! I know that everyone is eagerly awaiting the release of the card stats and gameplay mechanics, and I promise that is coming…"
---
"Indulge me, if you will, in a 2nd-person fantasy for a brief period of time. The year is 1973. You are the head of publishing for Target Books, and you have just purchased the rights to create novelizations of the iconic BBC television program, Doctor Who. The show has been on the air for a decade,…"
---
"The Malazan Book of the Fallen is easily one of the weirdest- and biggest- of the giant epic fantasy series. There are ten books in the main series, as well as an additional six book side series, a couple other in progress trilogies, scattered novellas- all leading to a reading list 21 books long.…"
---
"It's no secret that I'm a huge sucker for epic fantasy. Part of that is my reading speed- I read really, really fast, so most books are over just way too fast for my taste. A good epic fantasy series, however, is just about long enough for me. I'm going to do a short series of posts exploring a few…"
---
by @anonimous
"Hey steemians and comics funs, here is one of my best work - Inked Venom Ink on paper A4."
---
by @adelair
"Another work I did for game Alessia. The process is different this time, I tried to level up rendering process so it's quite different from the earlier character illustrations I did for the game. TREAHTreah are a humanoid species born from the World Tree. They are sort of Sentient Tree-Like humanoid…"
---
by @blewitt
"Spawn is a comic book published by Image Comics. It was created by my favorite comic book artist, the always amazing Todd McFarlane. (One day I WILL own some Original art...I know that @steven.nam owns a piece...lucky bastard!!!) It premiered in May of 1992 and is still going strong today. Currently…"
---
by @triverse
"It is an interesting conundrum that the gaming community faces right now. We have companies becoming exponentially more interested in protecting their older IP's from fans accessing them, but no effort made to make them officially available to those same fans. Thankfully, right now, Barbarian The…"
---
by @beekart
"Hey steemers! Hope you are surviving this bearmarket? :) I've been busy with work and trying to stay occupied doing some personal stuff in between.. I started on a little project to draw and re-design the characters of the Marvel comics series - Guardians of the Galaxy In a post from a few days ago…"
---
by @swarddraws
"Hello Steemit! Just finished reading the Batwoman: Hydrology trade and loved every page of it. J.H. Williams and was blown away. More amped than ever for the Batwoman show! So yesterday I decided to try my hand at some Batwoman fan art. No process this time, as it was too long and complicated to…"
---
"Here it is... my "finished" Ithaqa pinup to help support the Ithaqa Graphic Novel Fundition Campaign. I put "finished" in quotation marks because what can I say... I know I'm going to end up noodling around and doing a bit more work on this, that's just "how I roll!" But it really is 99% done. (Ok,…"
---
"It is time, comic book combatants, for the Trial by Comics! This week's theme was "Zombies". Zombies are light weight, and kind of universally beloved by most artists. I thought this would be a good theme since I was traveling extensively for the last four weeks. During that time, I've kept up with…"
---
by @triverse
"In the news recently we have seen Nintendo cracking down on ROM distribution sites. This is unfortunate because without these sites preserving the history of gaming (either legally or not) we might not have improvements on those classics such as this HD enhancement pack for the original Nintendo…"
---
by @cutthruyou
"Here are some izs from the comic book "The Maxx." I made these a few years back out of polymer clay. Why didn't i ever make any more?
"
---
by @blewitt
"Any comic fan knows that Frank Miller's run on Daredevil in the early 80's is considered one of the gems of that entire run. A lot took place during that stretch and Miller was a friggin rockstar on both writing and penciling duties. One of the big plot points he introduced was the character,…"
---
"While a lot of early "multimedia" games were nothing but crappy FMV products with little to know play value or point-and-click adventures with nonsensical puzzles and questionable plot, there were some pretty good ones too.…"
---
by @blewitt
"This September, Funko is debuting a new line of 5 1/2" action figures called Savage World Horror. It's basically mashing up the popular Horror characters of today into a "What if the were in the world of Vintage He-Man"... These over muscled murderers will come with accessories and will fit right in…"
---
by @methus
"As some of you may recall, I got this game at an Amish discount store. Not sure what it was doing there, but I was happy to find it for such a great price. The point of this game is to build a gemstone empire, which gets you points. The first player to 15 points is the winner. Right away, I noticed…"
---
by @jackofcrows
"If you are just joining me tonight, I have already posted Part One of this Here! Where as it dealt with issues I am likely to read and why this section will deal with issues I picked up strictly because I like their looks! I'm not going to go deeper into it than that. There are some stellar artists…"
---
"I recently made another steampunk gears top hat and hatband on the Armadillo Leather workbench. And I thought to take pictures as I completed it so that I can post another "How I Did That" photo blog. This hat has a tall crown with gears embossed and is hand colored, with a lined brim and a…"
---
by @retro-room
"Around 2011, the retro game collecting market exploded and games for pretty much any console (especially Nintendo systems and cartridge-based systems) went through the roof. The average NES game increased by 300% from $7 in 2011 to a crazy $23 by 2016. This market was only made worse once resellers…"
---
Curation
by @yehey
"TimeAuthorUpvotedImg 2018-08-19T10:04:[email protected] 2018-08-19T10:04:[email protected] 2018-08-19T10:04:[email protected] 2018-08-19T10:04:[email protected]onth-without-investment…"
---
by @news-today
"It's one of these things i really enjoy to do. Putting someone else's art in the spotlight in my own particular cartoon style. The pictures featured today are from the following authors. Some freaky streetart from Berlin by @akashas Evidence that @scrat opens his eyes while travelling. Some Mc…"
---
"Below are the top uplifting posts of the day. These posts have been selected due to their overwhelming positive word choice. The articles listed have more positive words than 99.5% of articles posted in english on the steemit platform. Go ahead and give these articles a read and see if they can…"
---
Steemitself and related
"Finding support for good ideas can be challenging Our current quality of life is the accumulative result of innovative ideas finding their way to the market and eventually to our own lives. Every product and service that we enjoy today and make our lives better started as nothing more than an idea…"
---
by @timcliff
"There have been a lot of conversations and questions about SBD: How does SBD work? Whether to keep it or get rid of it? Whether to try and enforce the peg or not? Whether to use price feed biases / APR to support the peg? In this post I want to try and explain the economics behind how SBD works, and…"
---
"It's a MARKET + EXPLORER + COLLECTION VIEW + STATS and CHARTS The site is now live with several of the features already launched, tested and working well. https://monsters.steempeak.com Two of the same creators of the popular Steem interface SteemPeak.com have joined forces to create a website…"
---
Crypto
"Codifying Tangible Value on the Blockchain We've seen developments in blockchain heralded as the next wave of understanding digital money and information, upheaving our preconceptions about intangible "value." But the one component that is often glazed over in crypto convo is what we're going to do…"
---
A day in the life
"I'm gonna backtrack into what my blog was originally sposed to be about when I first started writing it. Insider info on sexwork. I know people don't come to Steemit for this kind of advice (hello Google) but I'm putting it out there. For a friend of a friend. So take my hand as I guide you through…"
---
"It was just past midnight when I bolted upright in bed because of the sounds coming from the heavy rain, wind, and waves slamming against the wall of the metal office building where I was sleeping. I was a little disoriented at first and it took a couple of minutes to make sense of my surroundings.…"
---
Making movies
by @derosnec
"Now that the script is complete, the producer can start to figure out all the details on how to make it - like the budget and the schedule. There's also a little bit of a recap from some of the last vlog's concepts as a refresher.
"
---
Growing things
by @phedizzle
"During the late winter I made a post about sweet potatoes we had left over from Thanksgiving that had started to show the first signs of shoots. I detailed how I tried to get them to grow into slips. Well, this post is not about those because the sweet potatoes ended up rotting when we forgot to…"
---
by @phelimint
"I've always wanted to do a bit of grafting on my apple trees to increase the diversity of apples I can get. I've lost a few trees over the years as well and I think this is a great way to hedge my bets as well. Yesterday I hosted a bud grafting tutorial and workshop at my orchard. It was run by my…"
---
"Yesterday I loaded both dehydrators with the Walla Walla Sweet onions. I got a ½ gallon jar full this morning. The forecast is for no rain today, tomorrow and well into Friday. On the strength of that, I dashed out and pulled up all the Cortland storage onions. This is a 30 gallon tote, for scale,…"
---
FOOD
by @foodflaneur
"A wonderfully rich tart with flavours coming from smooth bitter dark chocolate brushed with undertones of roasted hazelnut, roses, basil, a sweet, yet sour contribution from preserved fruits, topped off finally with a strong nutty crunch from sugar-coated pistachios. Unfortunately, my boyfriend took…"
---
by @ngocbich
"This is my second time making tiramisu, the first is matcha tiramisu, about a year ago. This time is traditional tiramisu (however, I do not use Rum as the original recipe). I decided to choose Tiramisu as a gift for her best friend's birthday party because this cake represents her personality. I…"
---
"El día de hoy les voy a contar un poco sobre un método de elaboración de chocolates que nació en nuestra América hermosa, algunos dicen que fueron los mayas los aztecas, y otros, que todos los indígenas de centro y sur América ya lo procesaban de esta forma, pero como los Norteamericanos les gusta…"
---
"Magic cake or chocoflan also it is known as impossible cake is the best mexican cake you'll ever taste, it's a kind of mix between chocolate cake and a layer of yummy custard creme caramel. Today i made it with a very tasty and simple way and it was so yummy and easy to make, also it is ready in…"
---
Teeny tiny transport
by @geekpowered
"For a really long time now, I've wanted a reverse trike for some reason. There's something appealing to me for some reason about a trike and a reverse trike gets a lot better handling. With that being said though, I'm not really looking for some powerhouse insane little dragster. I've always hated…"
---
Beating hot metal
by @bigdizzle91
"Recently I've become interested in Blacksmithing/Bladesmithing, I don't really know why but I've always enjoyed making things with my hands and being able to make say a battle-axe or a sword would be awesome. There are only 3 things a blacksmith really needs for their craft. Obviously there are a…"
---
So, what's all this then?
My goals here are to foster interaction on steem and provide visibility for good content.
Why not just resteem
This is basically a UI issue; I've noted in my feed that some great accounts which resteem dozens of times a day tend to drown out other posts. Until there's a way to separate author-content from resteems in there general steem-verse (i.e. on Steemit), I don't like resteeming much.
Criteria and format
The only real criterion I have is that the article should be something I was happy to have read. Ideally, it would be recent enough to still be active for 3 to 4 days after I post. A few other other things:
There's no restriction on category, though I tend to read more STEM/nerdy stuff
The list is not exhaustive
If I left you off, it's not because I don't think your post was worth reading
I'm still figuring out how to arrange topics
Post order is like the point system on 'Whose Line Is It Anyway' - meaningless
If you're a prolific author, I might only list one post in full format, then mention others.
If I post your stuff a lot, I may leave you out from time to time to make room for others.
If time allows, I may provide commentary on posts, but right now I'm letting them stand on their own merits.
Artists! I'm trying to post your art in such a way that people can see enough of it to know if they want to follow the link. I definitely don't want to just repost your stuff in full resolution. Let me know what makes you happy.
Call to Action
I enjoyed compiling this list and you can do it, too. Even if your vote counts for nothing and you have 3 whole followers, start keeping track of what you actually liked reading and let the world know about it. I don't think there's a relevant tag yet, so let's go ahead and use #readinglog. If there is a better tag out there, let me know.
Remember, a community without interactions is just a bunch of people. Comment, vote, promote, even resteem!
Copyright Info
Logo modified from CC0 material on Pixabay by OpenClipart-Vectors, and released under the same.
Preview images are from the referenced posts and source information should be contained therein. Preview text is directly quoted from post and the property of that post's author(s).