Act 02 Round 11 : chocolate hazelnut tartlet with preserved fruits, rose chantily, pistachio praline and basil flowers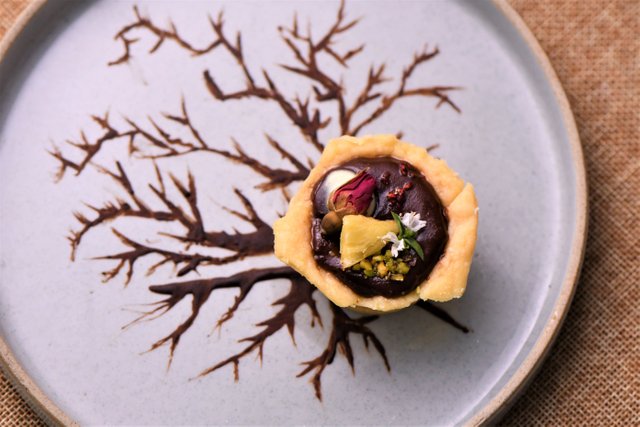 A wonderfully rich tart with flavours coming from smooth bitter dark chocolate brushed with undertones of roasted hazelnut, roses, basil, a sweet, yet sour contribution from preserved fruits, topped off finally with a strong nutty crunch from sugar-coated pistachios.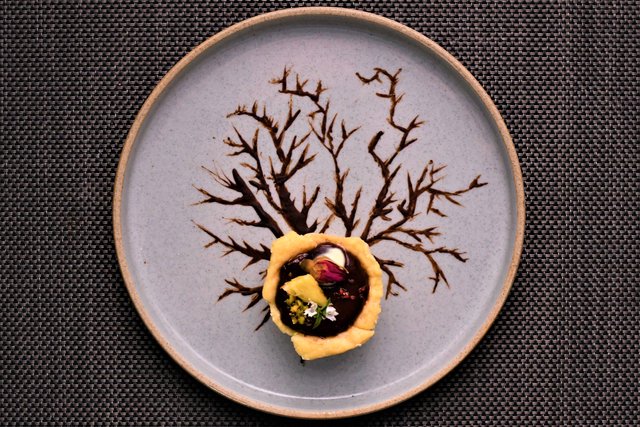 Unfortunately, my boyfriend took one mouthful - AKA, the entire tartlet - before we managed to take a photo of the centre. Combined with the fact that I had to get to the airport for a flight within the following two hours, well it goes without saying that I had no time to prepare another tart shell for a centre shot!
However, I do intend to continue this photoshoot once I return home and will make every attempt to add another photo to prove that the inside existed!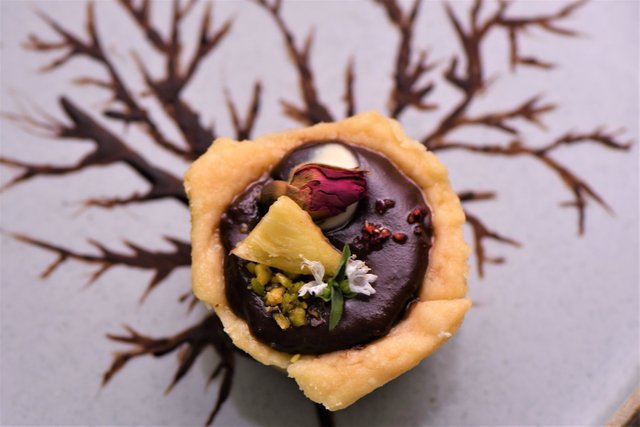 For me, shortcrust pastry really is a pain to make which is why I avoid it like the plague! However, on this occasion, i had no choice but to drag myself to the kitchen and get that flour and butter out to prep some pastry- it was a long day, I can tell you that. I really admire pastry chefs who can whizz it up with such ease, I envy them as much as I envy those that enjoy exercising!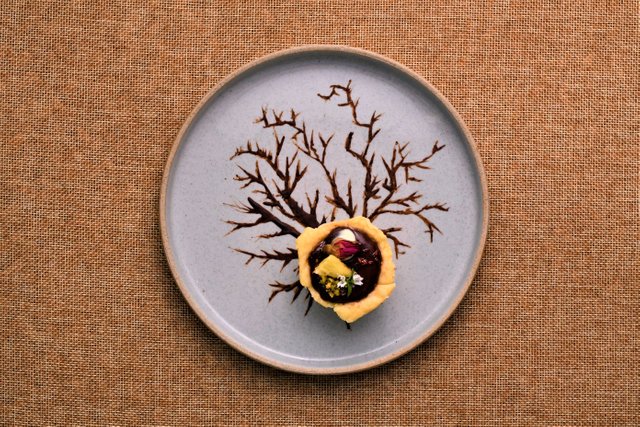 Anway, I got through this impossible task (surprisingly) and made an impressive number of tart shells. Given my time constraints, I had just enough time to fill one the following morning at 5:30am after which I gave up to get ready for my flight and sleep the remainder of the time!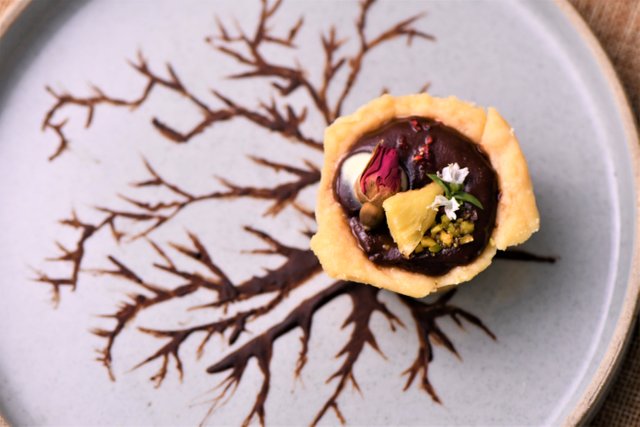 So to make this pastry I used dairy-free butter combined with plain flour before rolling and carefully (and I mean carefully otherwise the process becomes even more disastrous!) and bake at 180C.
For the filling I made a paste by first blending roasted hazelnuts with cocoa powder then combining with melted dark chocolate and some sugar.
The rose chantilly was made by blending rose water, tofu cream, icing sugar and vanilla extract and then topped with pineapple and goji berries preserved in sugar and basil flowers straight from my ever-growing basil plant.
The recipe for my pistachio praline can be found on the following link:
https://steemit.com/steemit-ironchef/@foodflaneur/steemit-iron-chef-2017-02-colourful-carrot-gnocchi-and-all-that-jazz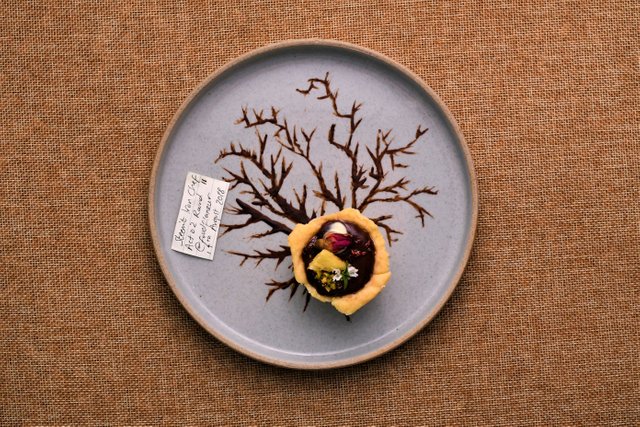 Hope you enjoy making yours more than I did. Though it was fun painting a chocolate tree!