Trial by Comics winners for "Zombies" and new theme announced!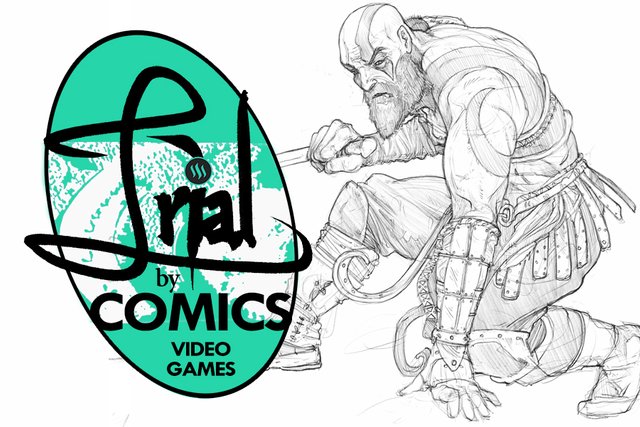 It is time, comic book combatants, for the Trial by Comics! This week's theme was "Zombies". Zombies are light weight, and kind of universally beloved by most artists. I thought this would be a good theme since I was traveling extensively for the last four weeks. During that time, I've kept up with undead entries in the #trialbycomics tag, and on our Discord server. As it turns out, zombies are indeed, beloved. I can't remember any previous Trail by Comics with so much participation. Choosing winners was tormenting.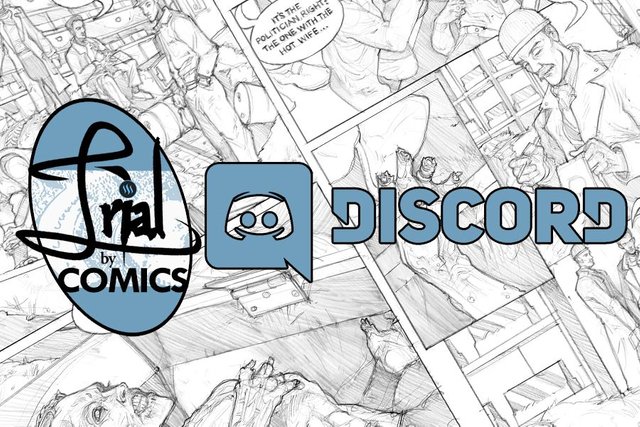 Before we get to those winners, I want to remind everyone reading this to join our Discord channel if you haven't already. This is where most of the comics conversations happen. Theres a channel to shill your #trialbycomics entries, and even a general channel for any art post promotion. The community has grown and has take on it's own life now. Join now and chat with other Steemians about upcoming comics, comic book film franchises, or even your own stories and publications. Alright. On to the winners podium!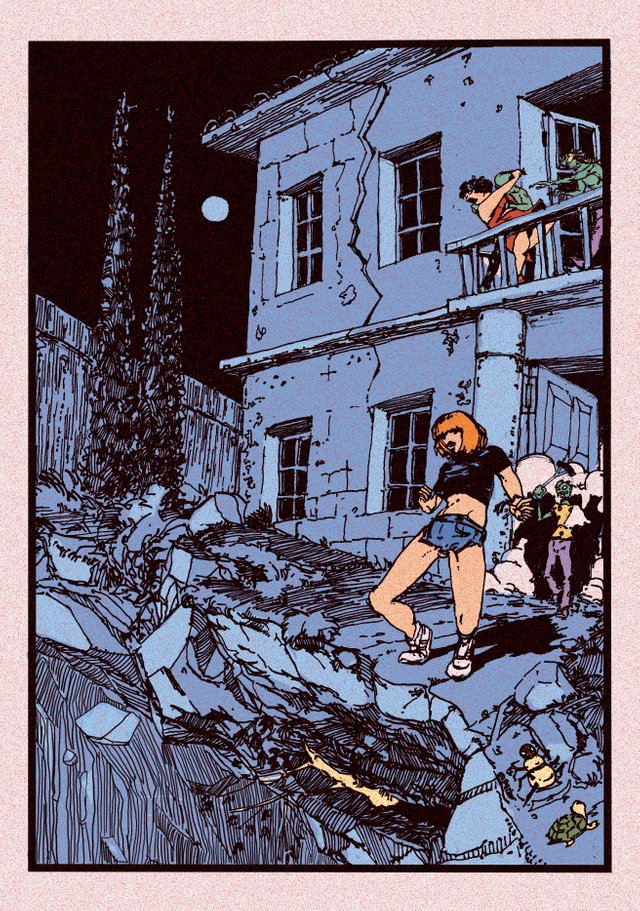 FIRST PLACE! @javier.dejuan wins the top spot this week with his entry "trial by comics - The Zombies #entry 1". I love that there was a story included with the art. That's not a requirement, but it does add more depth to your submission to the contest. The artwork was such a beautiful throwback to vintage comics […most notably, the silver age approach to coloring]. Congratulations @javier.dejuan! This was so different for Trial by Comics and a pleasure to come across when reviewing the "Zombies" entries. 25.000 SBD will be sent to you!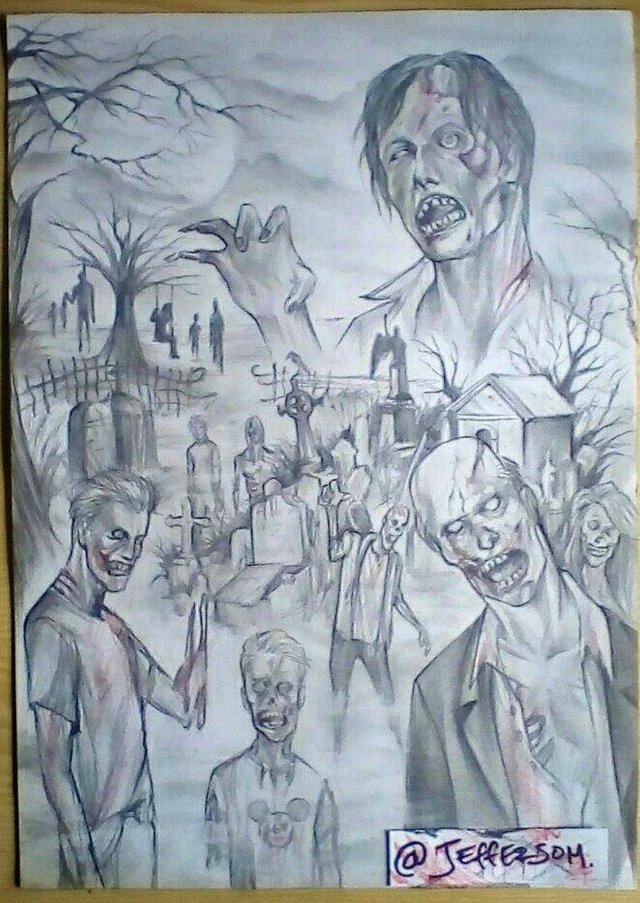 SECOND PLACE! @jeffersom nabs second place with his entry, "EYDRIAM /Trial by Comics "Zombies"! Firstly, I loved the pencils. I will forever be wooed by raw pencils because of my man crush on Greg Capullo. Secondly, I adore the sort of homage […intentional or not] to throw back zombie genre film poster art. This looks exactly like a cover of "Return of the Living Dead". Awesome work, @jeffersom. 10.000 SBD coming your way.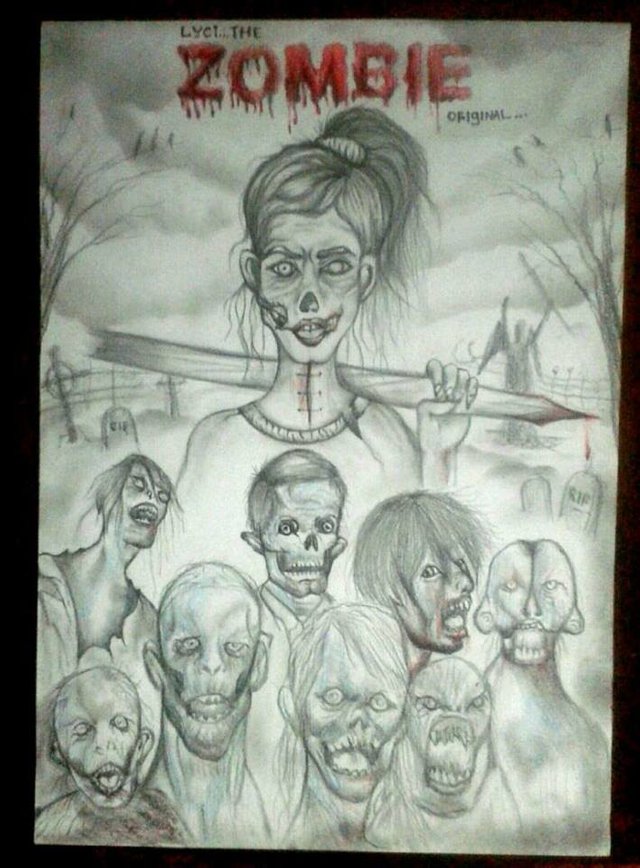 THIRD PLACE! @razielmorales comes in third place with her entry, "Lyci the zombie original". I love this for many of the same reasons as @jeffersom's winning entry. It's such a great representation of 70's, 80's and 90's horror box covers. I grew up in a small town with one video store and all the zombie film boxes looked just like this! Congratulations, @razielmorales! 5.000 SBD's will be sent to you for your winning entry.
MERIT AWARDS! Every week, I'm inundated with entries from dozens of brilliant artists here on the Steemit community. The range of styles and interpretations of each theme is such a pleasure to see. I wish the podium could hold 25 winners, but there'd still be another 25 I couldn't include. With that in mind, I share some of the merit awards for notable, awesome artists that died in battle, but fought bravely in Trial by Comics! Here are just a few!
@cryplectibles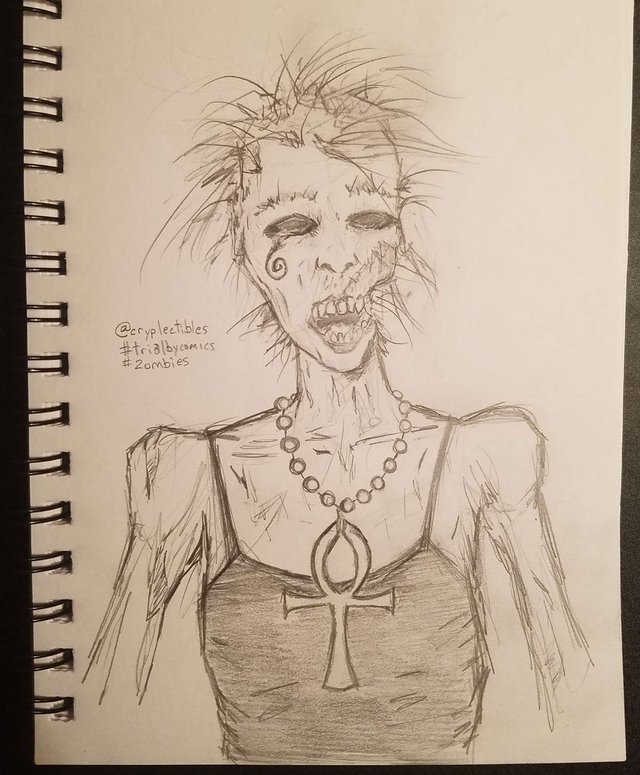 @sanderjansenart
@swarddraws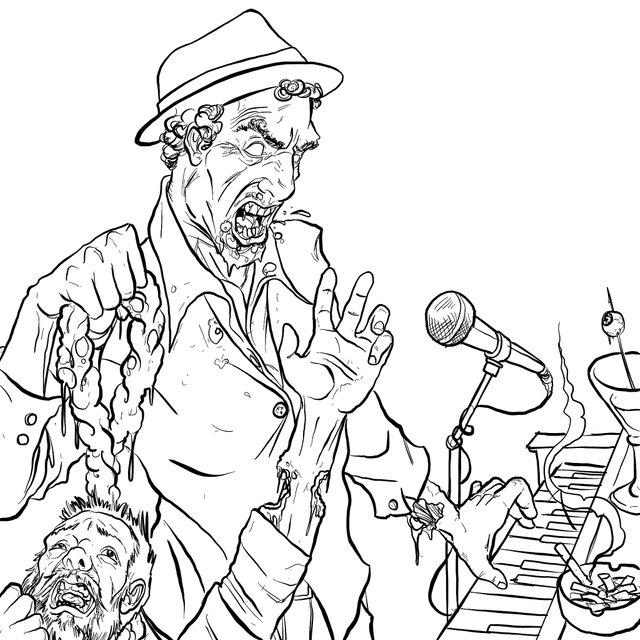 @linnyplant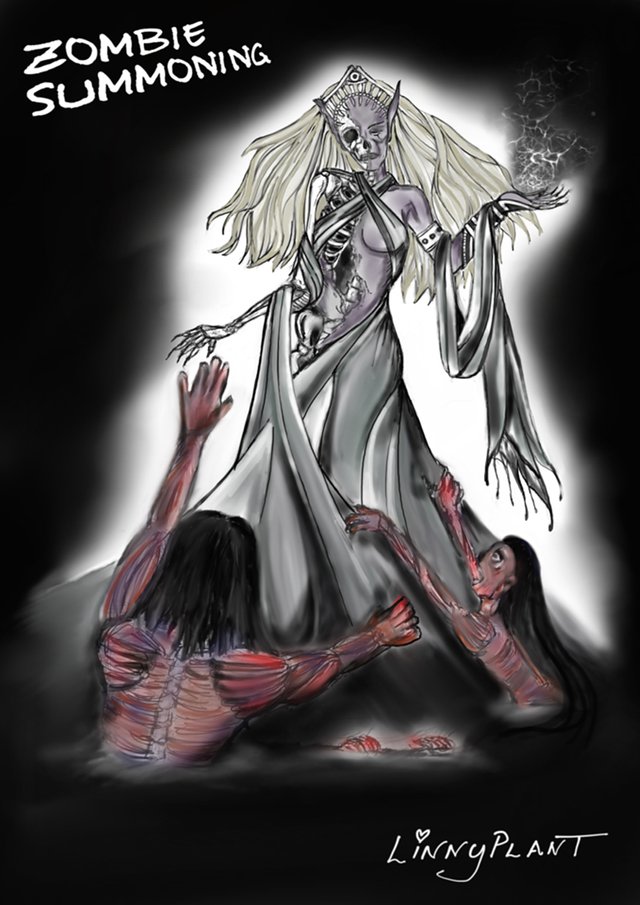 @federacion45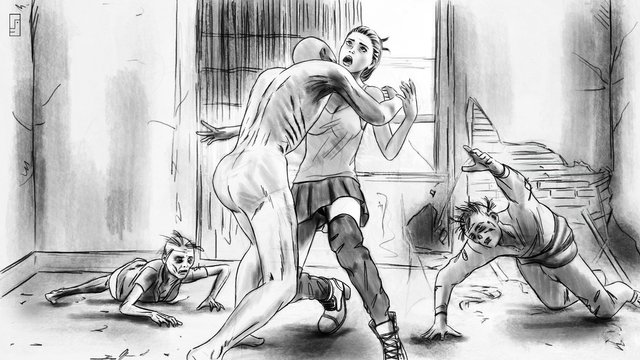 Trial by Comics new theme is "Video Games"
There's so much great video game content happening on Steemit now. Initiatives like @dtube, @dlive and resident gamers like @exyle, @acidyo, @iamredbar and many more, I thought this was a more than appropriate theme for Trial by Comics. My artwork of Kratos was inspired by @steemitwarrior's multipart God of War 5 walk through. I eventually bought a PS4 and God of War 4 just to play myself. I drew Kratos, but you can paint or illustrate any character across the many franchises and decades of gaming. Include some background of what inspired your artwork.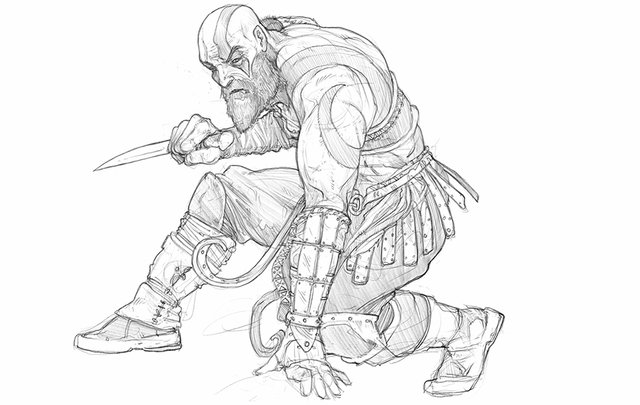 Deadline for "Video Games" is Sunday, August 26th 5:00UTC 12:00a.m. CTS
 
Rules 
• Up to three entries per trial round [weekly].
• Original artwork only [process documentation strongly encouraged]
• Winners will be chosen based on quality of work, submitted before deadline and ability to adhere to the weekly trial theme
• Must resteem the contest post you're participating in
• Must include #trialbycomics hashtag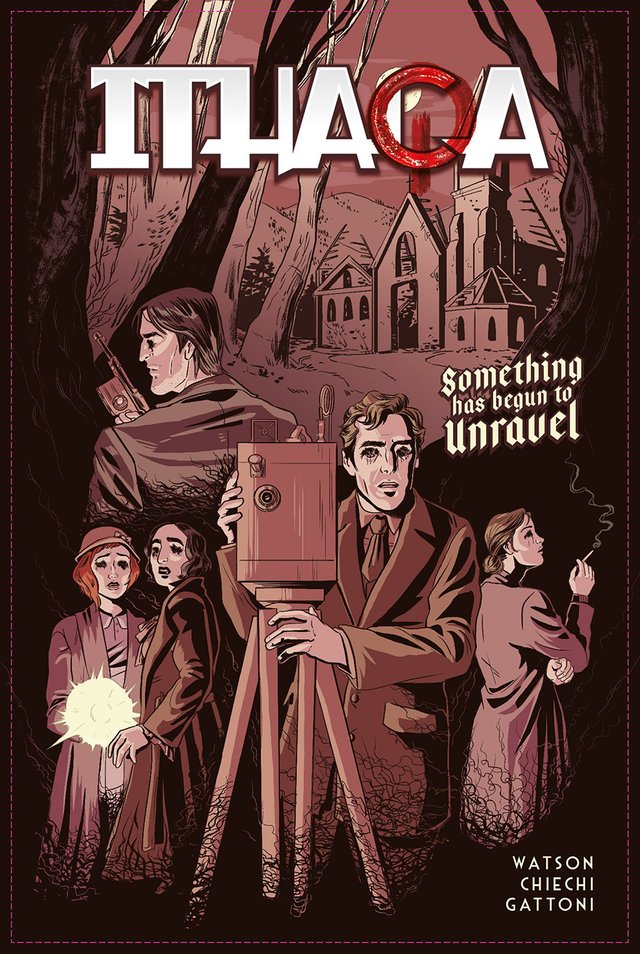 That's it! Now it's time to start drawing. Congratulations to all the winners. Thank you all for regularly contributing and making Trail by Comics such a cornerstone of the Steemit art and comics community. I want to take a moment to encourage all of you to head on over to @drwatson and @la-fumettista's @fundition project for their comic, "Ithaqa"! They're funding the work they've done and printing of a graphic novel that really is the gold standard for Steemit comic book artists. If you can spare some crypto, make a contribution […because karma, and you never know when you'll be do the same with your comic one day]. Join the Trail by Comics Discord channel while you're at it.