Hello everyone!
Thank you, everyone, for the great entries!!!!!!!!! It was not easy but the entries were fantastic!
Our invited judge was a great person @snooway. She is a constant participant and often winner of Artchallenge. I am very thankful for agreeing to be a judge of this challenge.
Participants should give an interpretation to a surreal painting of Robert Dowling Jr.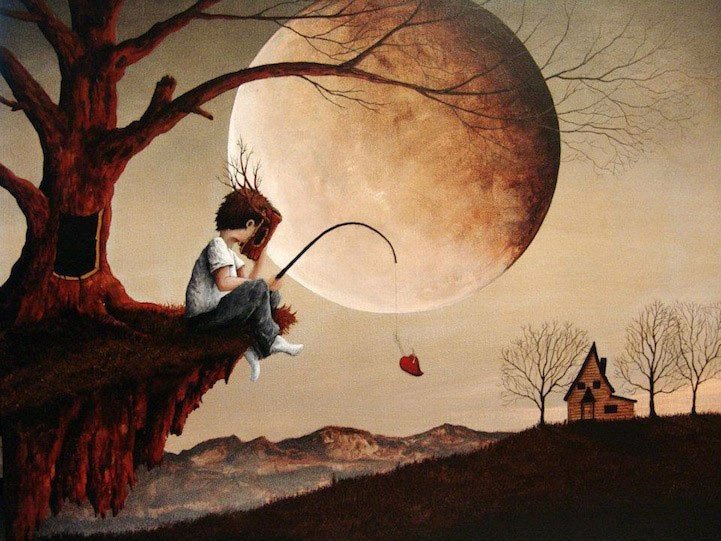 Robert Dowling Jr.
AND THE WINNERS ARE:
THE THIRD PRIZE (20 TRAIL + 2 SBD) GOES TO: @davor27
@snooway 's comment: Davor27 is a creative interpretation of the painting
ARTQUEST-TRAIL#21 (ARTchallenge) Entry 1 "LOST LOVE"
LOST LOVE💔

Time has passed. The hot month of August is gone, just like you did in
it, and the hand is taken to September to make way for autumn in
October.

The leaves fall with the help of the wind, rocking to the ground.

I observe this ritual, sitting on a tree ..... a ..... another ....
and the floor begins to cover a carpet of warm colors.

Something similar happens in my head. Your memories sway, appear and
disappear, but still there ... I think, plunged in my loneliness of
the moment, the people I know, the one I've met and the one I'll meet
in the future ...... nobody like you ....

I imagine to have you in front and to see how I explain that I think
to you, that I miss you, that I miss you ... you would not believe me
...

I pick up my phone with the intention of writing you, knowing about
you but .... the pulse accelerates me and my hand shakes ... so I step
back and I keep it in my pocket.

I would love to see you just once. It would be enough for me to take a
short time to fall to the ground.

To see in your eyes that you have already forgotten me, to see that it
never becomes important in your life, to see that you hardly remember
me ...

That would help that in my mind there was no autumn, there was no
cold, without you ...

I'm still sitting on this tree. I hug myself dreaming that it's your
arms who do it ... I sigh, as if that puff of yearning comes to you
...

I lose my eyes among the trees that dance to me and sing to the sound
of the shy autumn wind ... All around me are YOU.

I decide to get up and walk ... kicking the dry leaves of the road,
like wanting to find a trace, a sign, a clue that leads me to you, but
it is useless.

I must let your memory pass as the seasons of the year pass. I must
let you go from my mind as autumn is let go.

A station of nostalgia, memory, huddle, search for the heat of a kiss,
a hug, a caress, a whisper ...

I keep walking until I lose myself on the horizon, ironically, as a
road through life until I lose myself in you.
THE SECOND PRIZE (30 TRAIL + 3 SBD) GOES TO:@ir3k
@snooway 's comment: I like the references to his kind heart and the reference to baiting of the heart
Yes, he is not handsome. He is not tall and he does not have a manly
face. Lovely girls, passing him on the streets, turn away from him,
they don't like to look at him.

And all the girls seem beautiful to him. How he wants to talk to one
of them, looking into her beautiful eyes and charming face shining
with youth! He so wants to see at his side the girl turning her
graceful head, touching her bright long hair, smiling...

But he does not dare to approach the girl.

When he is sad, he finds serenity and tranquility in nature. He has a
lifelong love of nature.

He can hike and climb for hours in any season. And he like to sit with
a fishing rod for hours. Oh, if he could catch his beloved with his
good heart, as with bait! How he would love her, care for her and
protect her! His heart is full of inexhaustible goodness...

Will he be alone all his life? Will no one appreciate his kind heart?

He is very sad and does not know that the niece of the owners of old
small house nearby has arrived. This lovely girl all her life does not
dream of a rich handsome man, but of a good friend, a kind man who
would love her and protect her.

He does not foresee that in two days he will meet this girl on the
street and she will ask him for direction in an unfamiliar city.

And he will show the way and they will talk. They will really like
each other and will start dating. And he will have a feeling of deep
or natural affinity with her.

And they will always be together...
THE FIRST PRIZE (50 TRAIL + 5 SBD) GOES TO: @eternalsunshine
@snooway 's comment: Eternalsunshine addresses many of the elements in the painting and evokes the feeling of childhood
This paint represents the innocence and conflicts of the childhood.
There are 2 main things (among other) that characterizes most young
child :

their natural capacity to be in their imagination their will/need of
care from others and especially their need of their parents' or their
bigger brother/sister's attention. Here, we can see this child is in
his imagination since he is disguised, wearing a mask. He is sitting
alone in a floating tree. We can see a big moon on the background
which is the symbol of imagination/dreams.

Also, we can see the child is lonely and fishing for a heart i.e
fishing for love and attention of his relatives. Is the fishing going
well ? Does this child get all the attention it needs ?

In the tree, we can see an opened door which could be a nest, the
parent's house for the child. He seemed to have stepped out of it so
maybe he feels alone in its imagination and he is disappointed that
nobody actually sees him ? Maybe he is looking for a partner to play
with him in his world.
CONGRATULATIONS TO THE WINNERS!!!
THANKS TO EVERYBODY FOR PARTICIPATING!!!
SPECIAL THANKS TO OUR JUDGE @snooway!!!!!
GUYS, WHO HAD PROBLEMS WITH GETTING TRAIL, PLEASE LET ME KNOW AT STEEM CHAT OR DISCORD (@aksinya)!
Who won but didn't get VoiceShares please also let me know!!!
All the information about TRAIL and how to claim it you can find here.
If you have never dealt with SteemTrail Discord , you can go and check what it is here.

To claim TRAIL you need to open an account. Just go to Open Ledger Account and follow the instructions. Then submit your Open Ledger account info (OL account "my-username" and Steem account "my-username") in the #open-ledger-account-add channel or to me.
If you want to open Streemian account, just go here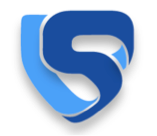 I already have interesting picture for ARTCHALLENGE #19 and it will differ from previous ones but I don't know about deadline as I might travel next week. But I plan to make announcement tomorrow.
You can see the previous artchallenges here:
Winners of Artquest#20 10 participants
Winners of Artquest#19 6 participants
Winners of Artquest #18 20 participants
Winners of Artquest #17 6 participants
Winners of Artquest #16 4 participants
Winners of Artquest #1515 participants
Winners of Artquest #14 24 participants
Winners of ARTquest#13 10 participants
Winners of Artquest#12 10 participants
Winners of Artquest#11 9 participants
Winners of Artquest#10 13 participants
Winners of Artquest#9 10 participants
Winners of Artquest#8 10 participants
Winners of Artchallenge#7 6 participants
Winners of Artchallenge#6 7 participants
Winners of Artchallenge#5 8 participants
Winners of Artchallenge#4 9 participants
Winners of Artchallnege#3 11 participants
Winners of Artchallenge#2 6 participants
Winners of ARTchallenge#1 14 participants
EVERYBODY IS WELCOME!
I would like to THANK again those who supported this challenge, all the participants, @steem-trail (STEEM TRAIL Team), our invited judges @looftee, @paolobeneforti, @silviabeneforti, @surpassinggoogle, @ezzy, @lpfaust, @nature-sauvage, @throughwindows, @whd, @snooway and our supporters @ogochukwu, @looftee and @lpfaust.
Please FOLLOW, VOTE and RESTEEM this post.
I will be also very happy to any support of the artchallenge! If you want to be a judge or a sponsor, you are very welcome!
Join me on a quest to discover the treasures of beautiful artworks!
Always yours, @aksinya.