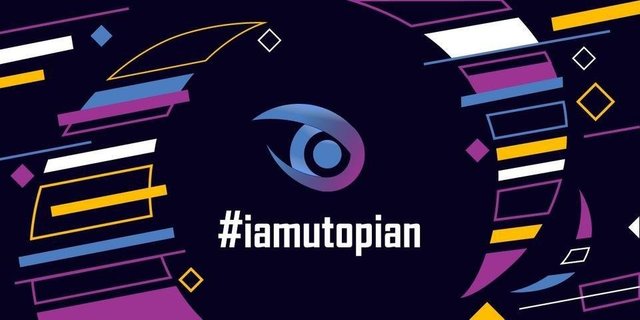 Hello beloved community!
This is @leyt the LM of the french team, officially created on the 2nd of September of this year, we're entering the 5th week since our existence and we cannot thank enough all the staff that made it possible for us to appreciate with this wonderful opportunity.
The main goal of this report is sensitizing the Davinci community of what we have been up to lately and to stimulate more of the french community to apply during the next recruiting window, because the team needs more translators and it is a shame that the 6th language by total number of speakers is nearly non-existent on utopian and steemit.
Unfortunately, I didn't apply at first to be a LM but since @Roxane a Belgian girl, which seems to have more experiences than I do, she had applied to be a LM in the last recruiting round but due to the fact that she is a little bit sick according to the CMs and in the name of the French team I hope she gets well soon, and I have checked her experiences and she has done a great job in the past while she was working as a translator as she had worked on some big name projects such as the steemit white paper,...
The Team
---
This is me, Léon Cedric is my full name. Currently living here in Montpellier-France, I'm a rural engineer and a freelance passionate I had really enjoyed working as a moderator, it is a special feeling when you got this responsibility thrown at you and you have a duty to the translators and to the project itself as to provide an accurate final product.
---
This is yassine, born and raised in France and currently living with his parents in Morocco, yassine is an electrical engineer working a part-time job in the private sector, he is a Cryptocurrency fanatic and he has a famous prediction that steem would be top 3 by 2020, I don't know if that's even possible but how exciting would that be.
---
This is François, actually I don't know a lot about this guy 😂 other than the fact that he is a hard-working man and we have barely talked about personal stuff we generally discuss things related to contributions and translations, he has slapped me lately with a lot of contributions and I had 3 posts waiting for review before I even realized it.
---
Source
And last but not least, our princess Roxane whom we miss so much. she did an amazing job in the past while she was a blogging in both french and English and she has some helpful tutorials that I'm sure that they had served to bring more of the French community to steemit, only they were published on DLive and now with it gone I hope when she gets well that she will re-upload them on Dtube or something.
What we have been working on
---
eSteem
You may have used or have heard about this platform, which is a mobile and Desktop application for steemit, and was developed by a bunch of well-trained Devs, and sure it is not the only one out there but we can say that it is the most stable which makes it the most used apps for browsing steemit and I personally have it on my phone.
It is now completed (Translation + Proofreading), the credit belongs to @ahmedess for finishing it up and the approval was accomplished by me of course 😁😁.
---
Swarmops
Swarmops is one of a kind project, with a special and unique utility, it provides open source tools for any kind of organizations to manage their accounting and bookkeeping or any finance-related services without referring to a third party with the possibility to integrate Bitcoin as a mean of payment.
@yassinebad is currently working on this project with my coordination, and we have already surpassed the quarter level, and sadly I can only upvote his submissions because clearly, I don't have the proofreader function although I have sent a lot of requests to the project owner.
---
OpenCart
OpenCart is a free open source e-commerce platform for online merchants. It provides a professional and reliable foundation from which to build a successful online store. source
@ahmedess has contributed with around 6%. however, those suggestions were only upvoted and didn't get approved due to the fact that I didn't receive the proofreader role up until now.



statistics
---
Note: some of the above mentioned contributions are still without a payout.



Conclusion
---
What has happened during the last HardFork had a direct impact on the motivation and ambition of members of our team, especially @ahmedess because sadly 3 of his posts didn't receive an upvote. but, as I have read through utopian policies that utopian upvotes are not always guaranteed and we need to move on with this, and we will get past this because as you guys can see as soon as @elear announced that we can start contributing again, the reminder bot on Discord sent me a notification of 2 posts pending for a review, which is a great thing, so keep up the good work guys 👍 and as Joey from the Friends series had once said let's french it up 😂.