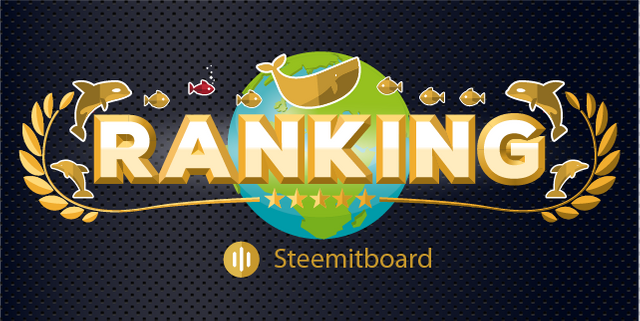 New key indicators have been added to the ranking
Two weeks ago, @steemitboard introduced its new ranking tool which enable you to compare yourself to your fellow Stemians.
In the previous update, we added the Following and Followers values.
Here are the new features in this release: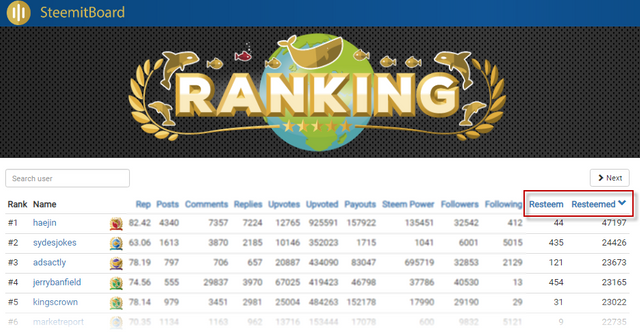 Two new columns have been added to the ranking.
Resteem: displays how many post have been resteemed by the account

Resteemed: displays how many times posts from the user have been resteemed.
This is a cumulative value of all resteems done by users and not the number of posts ever resteemed.

Example:
Alice publish a first post. This post is resteemed by Bob and Charles
Alice publish a second post. This post is resteemed by Bob
The value in the Resteemed column will be 3
Of course, these new columns are sortable like any other.
Note: These values are not updated in real time. They are recalculated approximately every hour, so it might differ from the value displayed on your Steem client (steemit.com, busy.org, partiko, eSteem, …)
How to access your SteemitBoard Ranking
In the top right corner of your board on SteemitBoard's website, you will find a hamburger menu.
Click on it to open it then select "Ranking"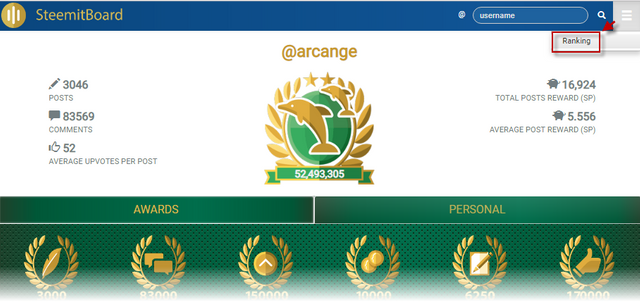 When you access the SteemitBoard Ranking via your own board, your account will be automatically searched for and the page with your name will be displayed directly.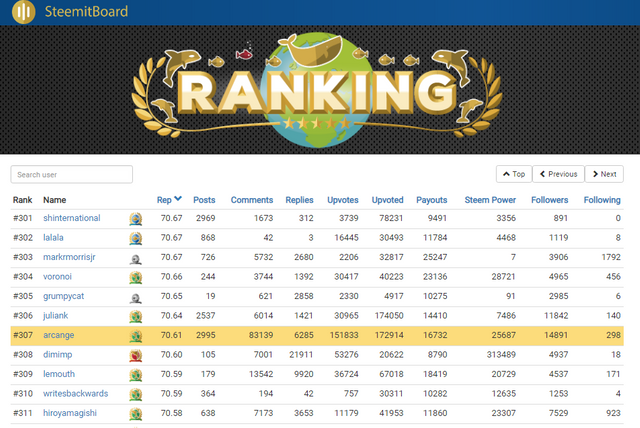 You can also go to https://steemitboard.com/ranking
Future roadmap
Here are the features we will add in the next releases:
display who is powering down
display account UA
Split payouts to author and curator
---
Support the project and vote for its witness!


Read here why to support @steemitboard as a witness
Read SteemitBoard's latest witness report here
---
Steemitboard is a project created by @arcange