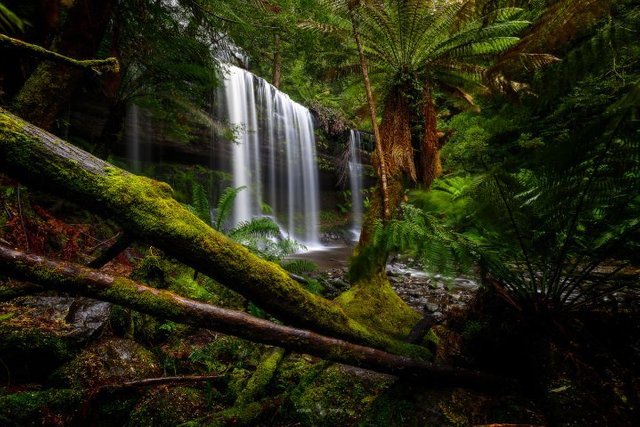 Hey Aussies. I hope you're all enjoying the last official day of summer! I've noticed it's started raining a bit more here in Panama, which could mean the wet season is on its way back. Kind of annoying since the current dry season started late. Or it maybe it just rained a bit more this week and I'm jumping the gun. Time will tell.
But for you lot the end of summer means one thing. Winter. Ok, two things. Winter and football. And that means it was only a matter of time before someone started a footy tipping competition on steemit. @o07 has just launched @footytips covering AFL and NRL tipping for weekly prizes. Check it out if that's your thing.
Feature photo
Today's gorgeous photo is courtesy of @kieranstone. It was taken at Russell Falls in Mount Field National Park, Tasmania. It's still within the payout window, so upvote here if you like it.
Meet-ups (this is becoming a regular section)
Adelaide
Adelaide kicked it off last Thursday with a new record of 17 mallsballers in attendance. Woo! Go Adelaide! You can read @o07life's post here and @minismallholding's post here.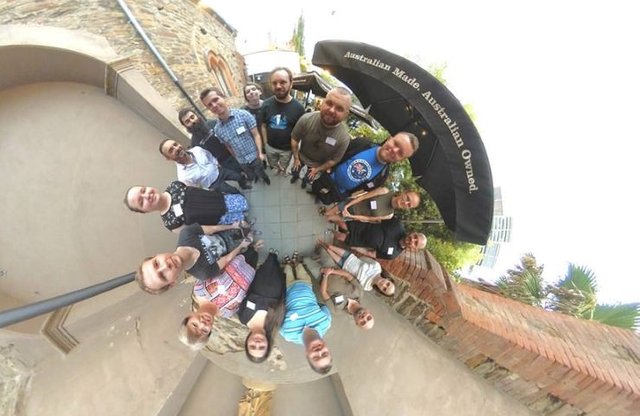 Credit: @o07life
Melbourne
Next up was Melbourne last Sunday. Thirteen steemians came to this one, which is also a top effort. @kevinli and @bobaphet made some excellent vlogs here and here, while @datascience and @coachmelleow blogged about it here and here.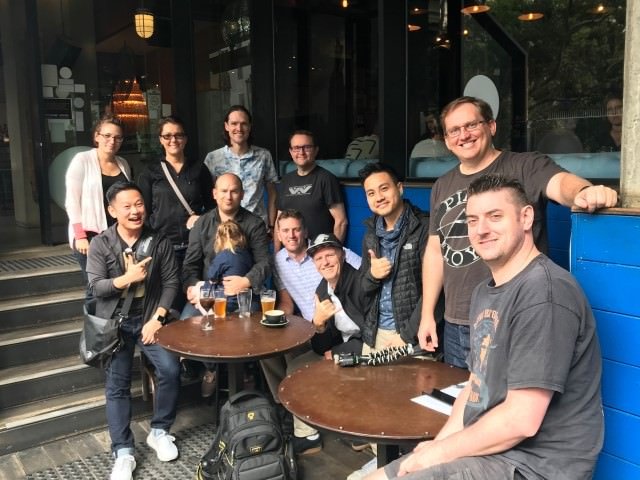 Credit:  @coachmelleow
Sydney
Sydney also had a meet-up on Sunday with three steemians attending. Some say the weather stopped more people from coming. Others (ok, me) think that Sydney might just be a little bit slack!  
@ratticus made a post about it here.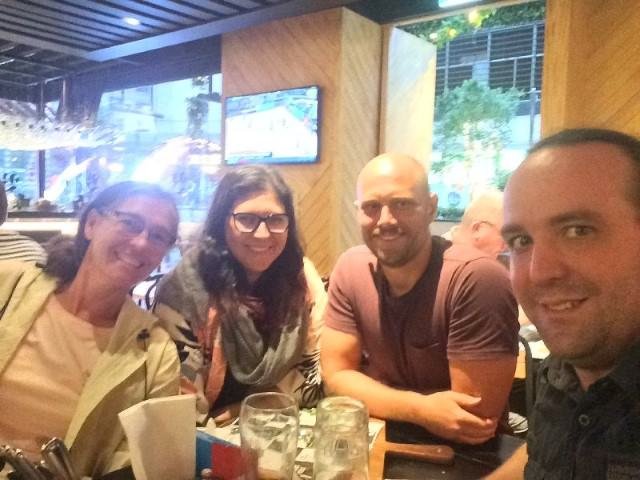 Credit: @ratticus
Brisbane and Perth
Don't forget Brisbane and Perth meet-ups are this Sunday. Come on guys, don't be worse than Sydney.
Brisbane. Sunday 4 March, Southbank Beer Garden from 2:00–4:00 PM. Details here. 
Perth. Sunday 4 March, Whiteman Park (on the Whiteman Park Pool Playground) from 2:00 PM. Details here.
We need to talk...
As you may or may not be aware, @centerlink was established by @ausbitbank to help @teamaustralia members make some money on their posts. He contributes 60% of all delegations (which is nearly half of the account's the overall SP). No one asked him to do this; he just does it for the benefit of the Aussies. 
Recently, there have been a few issues with the bot which has meant he's had to manually upvote posts for a couple of hours here and there, which may have resulted in some misses. Furthermore, as more people have joined, the upvote percents have been adjusted to support more members while keeping the voting strength high. 
All @teamaustralia member posts appear in the @teamaustralia feed, which is monitored for: 
Low-quality content (like a single blurry photo from your holiday to Thailand in 1997, or a gif you've taken from the internet that you somehow thought was worthy of its own post). 
Multiple posts most days/every day.
Obviously you can post whatever you want however many times a day you want—no one is going to stop you. But please keep in mind that upvotes from both @centerlink and @teamaustralia will be adjusted accordingly to keep it fair for everyone. As long as you're posting original content that you've clearly put some effort into—and not abusing the generosity of @ausbitbank and the other delegators—you'll be fine.
Of course, additional @centerlink delegations are always welcome. You can use this handy link to throw some SP the team's way to benefit everyone.
The usual community notices
You should follow @mrsquiggle, who is doing a great job recognising and rewarding Aussie creativity by curating quality content.
Check out the awesome Minnow Support Project (MSP). Details on how to join are here. Come say hi in the #teamaustralia chat room in PAL-Discord. It's fun and you will make new friends. 
You should consider voting for the MSP witnesses, particularly @ausbitbank and @aggroed, who've a done a great job in getting the MSP project off the ground. 
Lastly, if you're feeling generous, you can delegate SP to the Team Australia upvote bots @centerlink and/or @mrsquiggle (or any other bot you like) using Vessel. You can delegate to any of the MSP bots using this link.     

Candidate 1
Name and bio
@chenlocus is from China and has been living in Melbourne for seven years. He's a software engineer and Chinese meditation/ Qi Gong practitioner. 
Intro post here. 
Fun fact
"Not sure if this is fun but sometimes I am quite superstitious. There was a time I always got sick. My parents said it was due to the mirror beside my bed. I moved the mirror and recovered. Since then I am sensitive to all mirrors besides beds."
Hmm, interesting—to the point that I was intrigued enough to spend five minutes googling this. And while I found lots of stuff about beds, mirrors and Feng shui that I didn't know about, I could not find anything about illness.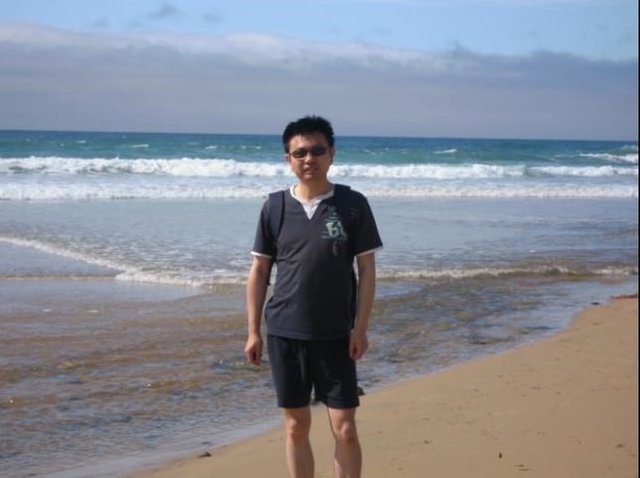 Candidate 2
Name and bio
@what-is-life is @lordnigel's sister and lives in Adelaide. She is a children's entertainer, sings and plays guitar in a band, and is really into her pets.
Intro post here. 
Fun fact
"I love to sing in the bathroom, the acoustics are great."
I've never been into whole 'singing in the shower/bathroom' thing. It never even occurs to me to do this but I'm not musical at all so that's probably why. On the other hand, I am a yogi and I have done yoga stretching in the shower before while I've waited 5-10 minutes for deep conditioning treatments to work.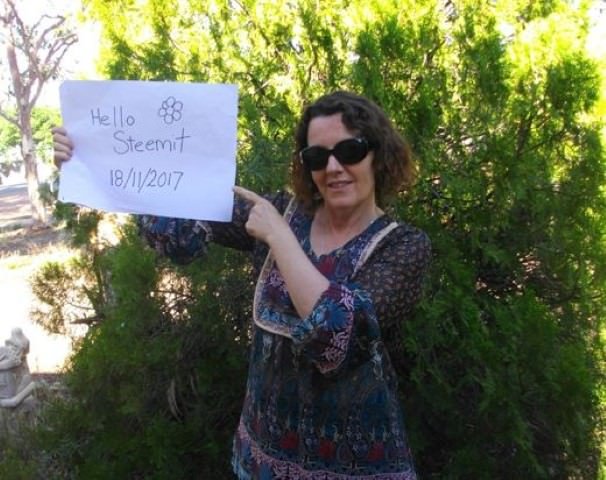 Candidate 3
Name and bio
@kaityj is @juicy-shark's sister. She lives at the Gold Coast and is in year 11. She's also been a dancer for 12 years.
Intro post here. 
Fun fact
"I have seven letters in my first name, seven letters in my middle name, and seven letters in my last name. All together I have seven syllables. Believe it or not my favourite name is seven."
Ooh, this is a cool fun fact. I like it a lot. You've clearly given it some thought.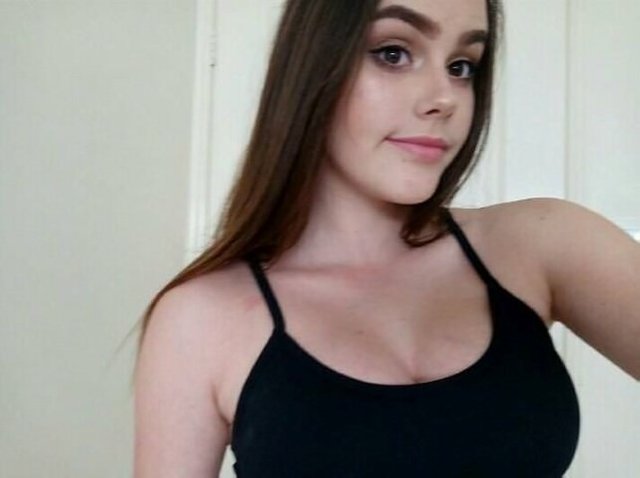 Candidate 4
Name and bio
@veryspider is an artist from Melbourne. She pretty much came into Discord straight way and I've been harassing her to join Team Australia ever since. Finally it's paid off. 
Intro post here. 
Fun fact
"Uh, I am actually not a spider.
Hum hum, thinks this is hard.
I can write with both hands?"
Well, I assumed that you were not actually a spider but I guess it's good to clear that up so there's definitely no confusion and no one accidentally sprays you with the Mortein or takes a swipe at you with a broom. Writing with both hands is cool. I practiced with my left hand for a while at school, but it never really took. The best I can do is use a mouse with both hands.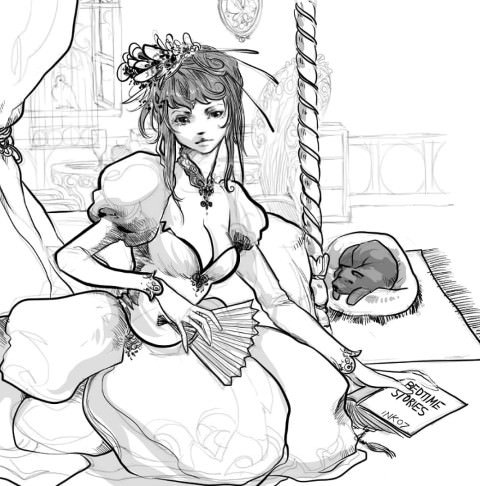 Candidate 5
Name and bio
@supernovastaffy is a Chinese Aussie from Brisbane whose list of 'loves' include dogs, food, eating, travelling, books, games and crypto. Interestingly, her new husband didn't make the list. Hmm... 🤔
Intro post here. 
Fun fact
"I love staffies. Nova is my dog's name. She definitely has a dog version of ADHD."
Your dog looks cool. I like her already.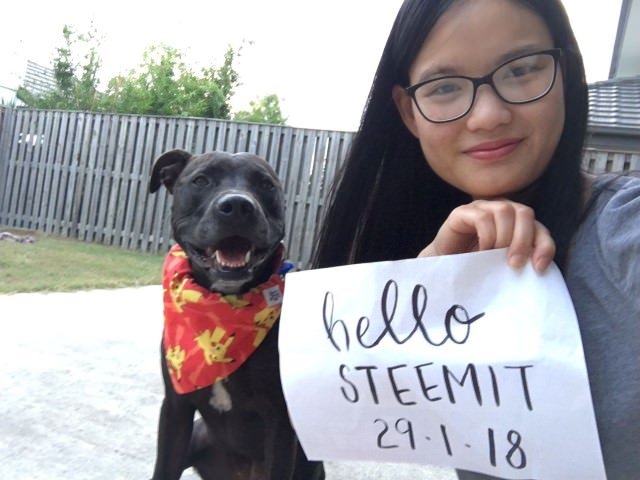 Candidate 6
@melissakellie is a Kiwi living at the Sunshine Coast. She's a singer/songwriter whose account was recently terminated by YouTube. So she came to steemit. Hooray! 
Intro post here. 
Fun fact 
"I started singing when I was five years old. I love playing guitar and writing songs."
I listened to some of your music. You're awesome! No wonder @benleemusic found you. @krystle this girl needs to be on your radar too.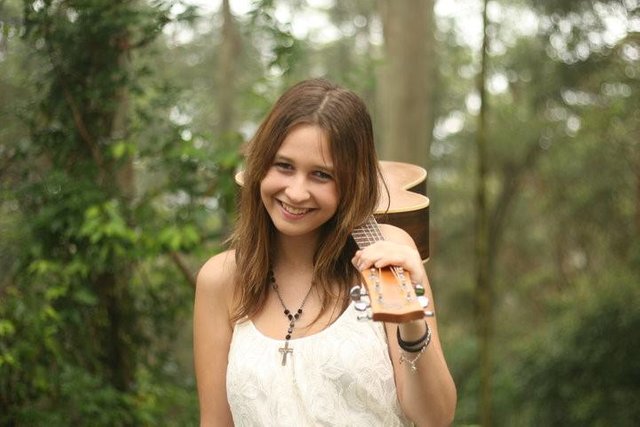 Candidate 7
Name and bio
@cryptoslicex lives in Sydney and likes AFL, animals, gardening, and travelling. He runs a crypto page which Facebook has just banned promotions of, so he's also come over to steemit.
Intro post here. 
Fun fact
"I once raised three chicken in my bedroom until they were nine weeks old. I had to sleep with a light blinding me to keep the chickens warm and they did not stop chirping 24/7 and they stank. Labour of love. I was 27 at the time haha."
Lol. The fact you're only 30 now isn't really helping you. Also, I really don't know what to make of this. I mean, baby chickens are very cute but this sounds like a terrible idea!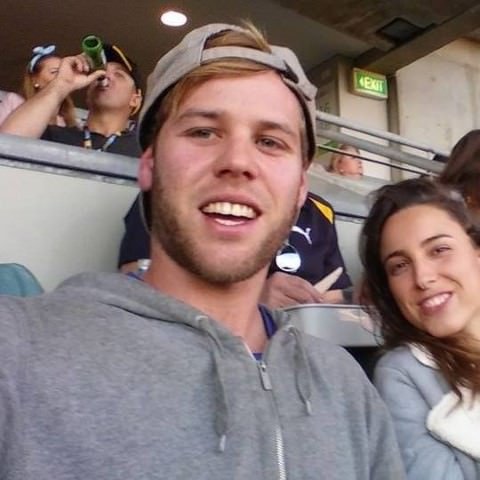 Congratulations everyone, you're now part of Team Australia.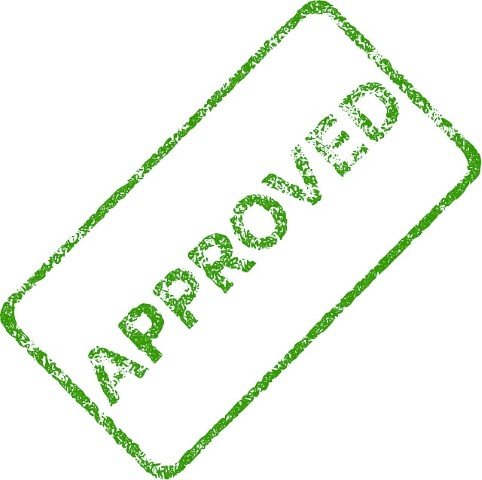 The rules for joining Team Australia
If you're not yet a member and want to be, this is what you need to do:
Vote here for our resident steemit witness and our Minister for Welfare @ausbitbank.
Send me your introduction post so I can find out a bit about you. If you're new to steemit you'll have to write one so use the introduceyourself and teamaustralia tags to help boost your following. Use this handy guide by @teamsteem if you don't know what to write.
If it's not mentioned in your introductory post, tell me which city and country you're in, cos let's face it, a lot of us live in Australia's fourth largest city—London. You need to have a connection to Australia to join.
Tell me a fun fact about yourself. This can be anything. For example, maybe you have eight kids and three dogs, or you rode your bike across America, or you won the blue ribbon for javelin throwing at sports day back in high school, or Toadie came into the pub you work at one day and you served him a beer, or, maybe you can fit 55 maltesers in your mouth like Ed Sheeran can. It doesn't matter what it is, I want a fun fact about you! The more fun, the better.
Regularly check the Team Australia and Australia tags and upvote/follow the content you like. You can show your support by following the centerlink curation trail in steemauto. Instructions are here.
Comment below or DM me in PAL-Discord that you want to join.
Once I receive this information I will try my best to write a good introductory paragraph about you for the official Team Australia membership updates. So the better your information is, the better I can make you sound. Where relevant, please use the teamaustralia and australia tags to promote your work. I will try and post weekly updates.


Gif by @justcallmemyth
Team Australia footer by @bearone