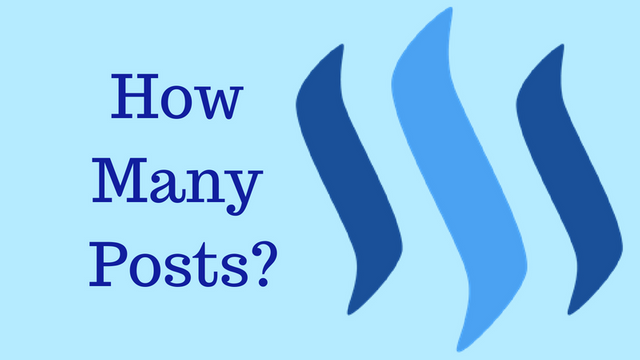 May 30 Days Writing Challenge - Day Fifteen: How Many Posts Per Day Do You Write? Why?
Read his post here
I think I need to add here - How many would I like to write?

How Many Posts Do I Write Per Day?
This question calls for the age-old Permaculture answer - it depends.
First, let me answer how many posts I would like to write per day.
My eventual goal is to write four solid Blog posts per day.
Why?
One of the first accounts I followed when I started here on Steemit was @papa-pepper. I am sure I am not the only newbie who found him, but I can say without a doubt that much of my success on Steemit is due to papa-pepper.
He does one thing really well. No,he does a lot of things really well, but there is one I want to talk about in particular.
Papa-pepper posts about four times a day. His post topics range from homesteading, reptiles and other wild animals, his faith, tutorials on how to be a good Steemian, and lots of contests.
Participating in one of those contests and winning at a time when SBD was at its all-time high, helped me greatly to add some oomph to my wallet. But more importantly, it helped to start friendships which are still in place today.
Why
Watching him does suggest that four posts a day are a good goal to have - especially spaced out throughout the 24 hours we have in every day. We have Steemians in all timezones and that is one way to reach all readers.
Posting more than that seems unattainable, at least when trying to write posts with some substance - and still wanting to have a life away from the computer.
In reality, my posting frequency varies depending what else is going on in my life and what day of the week it is. For example, I do post at least four posts every Saturday but all of them are writing prompts and only interesting to the freewrite community.
So, sometimes, I will post one or two more times on different topics - making it a day with more than four posts.
Other days, I might be busy and just post the daily prompt.
And that is how life often seems to be. We plan and then, we deal with reality and do the best we can.

My Previous Posts for this Challenge
Day 2 -How to Handle a Windfall of 1000 Steem
Day 3 -Trying to Chose the Best Thing Steemit Has Done for Me
Day 4 - 5 Witnesses and my Why
Day 5 - My Top 5 Crypto Holdings - Day 5
Day 6 - Why am I still on Steemit - Day 5 - 30 Day Writing Challenge
Day 7 - 3 Things I Like to Change on Steemit
Day 8 - Most Consistent Hobby in the Past 5 Years.
Day 9 -Steemit in 5 Years from Now
Day 10 - My Favorite Morning Drink
Day 11 - Hive Mind or Smart Media Tokens
Day 12 - Most Popular Crypto Currency in Five Years
Day 13 - My 3 Top Cities
Day 14 -My Favorite Writing topic


Join us for the daily 5 - Minute Freewrite. Check my profile for a new prompt every day.

All images are my own unless otherwise cited.

My recent posts
Every Day - A new Start
Day 11 - Hive Mind or Smart Media Tokens
Day 8 - Most Consistent Hobby in the Past 5 Years.
Water - Deranged Photography Contest
Day 6 - Why am I still on Steemit - Day 5 - 30 Day Writing Challenge
5 Witnesses and my Why - Day 4
If you find a post after the seven days, please consider upvoting a more recent post.


#SoCalSteemit is building and supporting the Steemit community of Southern California. If you are from SoCal and are into creating quality content here on Steemit, we'd love for you to follow us @SoCalSteemit and join our group on Discord!
art and flair courtesy of @PegasusPhysics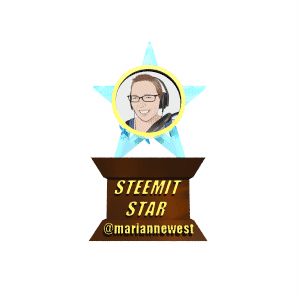 Award by @japhofin8or

Thank you @enginewitty for the banner




Click on the graphics to vote for Enginewitty as a witness
Join us at the Freewrite House for fun and games!!! Weekly drawing for SBI memberships and so much more!!

Other ways to earn cryptocurrency
I will benefit if you use my links
Join Sola and earn SOL: https://sola.ai/posts/MDExZWV
Join Mana - Universal Income Project: https://www.mannabase.com/?ref=179a62831e
Listen to bitrad.io and earn Bro: https://bitrad.io/?ref=97511
Want to earn sweat coin by walking outside? Join here