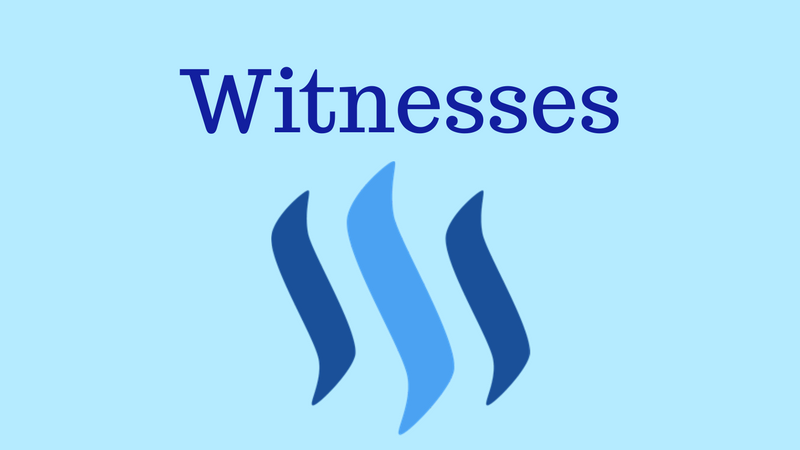 30 Day Writing Challenge
@dragosroua issued a 30-day writing challenge and has developed different topics all related to our steemit experience in one way or another. Today's topic is:
May 30 Days Writing Challenge - Day Four: What Are The Top 5 Most Relevant Witnesses On Steemit? Why?
If you like to join the challenge, click here
First, I don't think I can really answer this question since I don't know enough why a certain witness is better for the platform than another. And, if out of the possible 30 witnesses I can vote for, anyone of them is superior to another - just different.
I will write about why I choose to vote for five of the witnesses on my list.

He is a relatively new witness but has shown up big on the platform in so many ways. From what I can tell, many of the witnesses are very tech oriented and we have to thank them for many applications we are using. That is great. But in my opinion, the health and longevity of Steemit as a social media platform greatly depends on people finding a satisfying social experience here.
Enginewitty has that down. He has done so much to support people and guide them to success - notably through the founding and growing of the Alliance to a large group of Steemians who are supportive of each other. He wanted to create a family - and he succeded. A family that gets along!
And he is running so many other initiatives to help minnows and create a friendly and fun atmosphere on this platform.

She is a brand new witness and for all I know, she hasn't had a chance to witness anything yet. But, as I stated before if Steemit wants to be a platform ready for mass adaption, it needs to be an inviting and friendly platform. There is a time and a place for tech talk and crypto talk and we all need to know about that. Yet many newbies run away right after joining because that is all they see and their heads are spinning.
The kitchenfairy has a friendly, varied blog and is approachable. People will want to talk to her and voice their concerns and ideas. And she has her feet in several countries, languages, and cultures - Australia, Canada, and Indonesia.
Also, we need more women represented among the witnesses.

This is also a fairly new witness and is run by 2 people: @abh12345 and @paulag
I came across Asher early on and found him to be always responsive and answering questions. There are a lot of big account holders who are not giving the little fish in this sea of steemit the time of the day. Not so Asher. He helps people along - no matter where they are on their steemit journey and provides all kinds of information to help everyone to understand how to be successful on this platform.
Paula also does in-depth analyses of what is going on here on Steemit and is deeply involved with the blogger community.
Together, they do a lot of minnow support and they are supporting the @freewritehouse! Of course, I love them!!
An added plus - Paula is a woman and as I said, we need more representation among the witnesses.

This witness was started by Terry @surpassinggoogle to support the community. If you don't know who Terry is, you have to check him out. He alone has done so much for the community and is outright amazing.
I don't have the right words to express my admiration for this man and I highly encourage all of you to check him out and support his various projects as much as you can!!

To tell you the truth, I don't even know who the person behind this initiative is. But I can tell you that when I first started here and spend hours to figure out the formatting and all the tech you need to know to produce semi-decent blog posts - which earned $ 0.01 - having steemitboard come by and give me some thumbs up helped me to keep on going.
I know that I can't buy anything with my badges, but it does give a sense of accomplishment. I don't think it was the only reason I stayed on the platform, but it certainly played a role.

Now, until recently, @patrice would have been in my top five. She was actually the first witness I figured out how to vote for by writing in the name when she was still far down on the list.
I love the work she and the steemcleaners are doing to fight plagiarism and am in full support of it.
But I don't like what has been happening with cheetah bot. Now, it shows up when people post duplicate content - even if it is there own and properly identified as such. For me, as a content creator, that feels very much like censorship. I might have created content 5 years ago which is still relevant and I want to share with the readership on Steemit which is a different audience than, let's say on Facebook.
Also, I have seen the bot show up on contests which are run weekly. Now, Cheetah bot did a good job to be associated with plagiarism - not with duplicate content. I find this development troublesome and that is why I couldn't include her name in my top 5.

Who are you all voting for and why? A curious mind wants to know!!

Join us for the daily 5 - Minute Freewrite. Check my profile for a new prompt every day.

All images are my own unless otherwise cited.

My recent posts
Week 5 - Pay it Forward Contest
Day 3 - Trying to Chose the Best Thing Steemit Has Done for Me

How to Handle a Windfall of 1000 Steem
Take it to the Streets/ Photo Contest
Weekend Freewrite Single Prompt
If you find a post after the seven days, please consider upvoting a more recent post.


#SoCalSteemit is building and supporting the Steemit community of Southern California. If you are from SoCal and are into creating quality content here on Steemit, we'd love for you to follow us @SoCalSteemit and join our group on Discord!
art and flair courtesy of @PegasusPhysics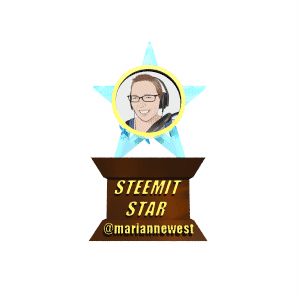 Award by @japhofin8or

Thank you @enginewitty for the banner




Click on the graphics to vote for Enginewitty as a witness
Want to earn sweat coin by walking outside? Join here