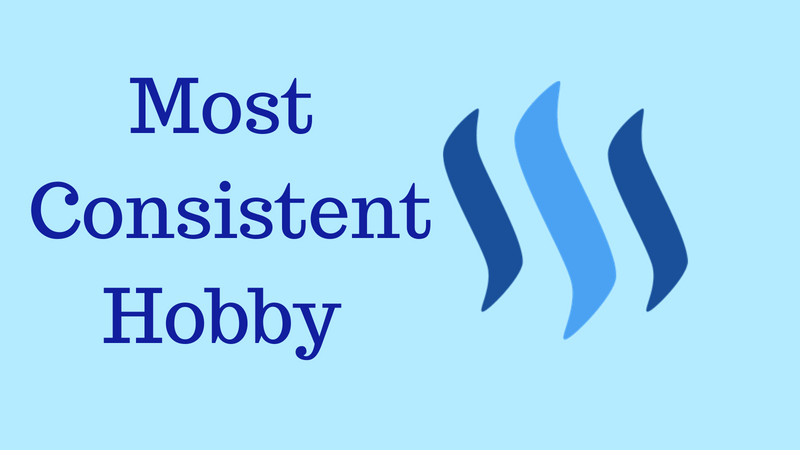 Day 8 - 30 Day Writing Challenge
Here is today's question: May 30 Days Writing Challenge - Day Eight: What's Your Most Consistent Hobby For The Last 5 Years? Find the post here
First, I guess we have to clarify what a Hobby is. I am going to say an activity we pursue and are not getting paid for. Even though that is a very murky definition. Like being a mother is a full time job, but it doesn't pay - so, is that a hobby or is it work?
But @dragosroua defined his hobby as running. Which some people do for money, make their living that way, but most people run for the personal benefit and the joy of it.
And I am going to stick with that theme a little bit.
This question actually took me down a deep dark path of many questions - I think maybe because I am having a weird day today - but also because that is something I need to look at.
But I decided not to write about it here. It would be a long and very personal piece - and the way it feels right now, a pretty bitter one as well. So, not going there. Not today anyway.
So, I am going to write about Permaculture and my garden.
I learned about Permaculture maybe 8 years ago now and felt that I had come home. So many things I was doing all my life - like earth care and people care - were all here as part of this design science.
While the word is derived from permanent agriculture, Permaculture is a design system that can be applied to all aspects of life.
Homesteading skills, gardening, and running an ethical business all fit within permaculture.
Now, there are people who do make a living practicing Permaculture, I am not one of them and will declare what I am doing a hobby. As in no income.
The manifestation of that hobby is that we live on a 1/3 of an acre lot in a small house (800 sqft). The yard has well over 80 fruit trees and some are purposefully planted close to the road so people can help themselves as they walk by.
I also build a little free library with a bench next to it out of broken concrete - a material which would otherwise have landed in the landfill. In the beginning, I was begging people all over for books for the library. We have a school close by where 80% of the kids attending live below the poverty level and the books typically are not coming back. I am fine with that.
Now, people, friends, neighbors, FB friends, are coming and filling the library - often so much that I have to take books out so the door can close. Maybe it is time to build a bigger one. But not now.
Water harvesting and grey water usage are huge on my list since we are living in a semi-desert. that translates into digging ditches, cleaning filters and doing all kinds of things people who flush their used water down the sewer don't (have to) do.
Raising chickens for eggs and meat - knowing where my food comes from has been part of that journey as well.
Oh, and the people care. Lots and lots of that.
Many projects, some falling apart like the adobe pizza oven, others half finished and a few very successful.
And now, I stop since I am coming close to the topic I don't want to write about - at least not today.

the past days
Day 2 -How to Handle a Windfall of 1000 Steem
Day 3 -Trying to Chose the Best Thing Steemit Has Done for Me
Day 4 - 5 Witnesses and my Why
Day 5 - My Top 5 Crypto Holdings - Day 5
Day 6 - Why am I still on Steemit - Day 5 - 30 Day Writing Challenge
Day 7 - 3 Things I Like to Change on Steemit


We are having a party at the Freewrite House you don't want to miss!!!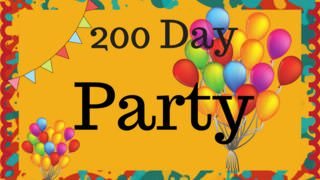 Join us for the daily 5 - Minute Freewrite. Check my profile for a new prompt every day.

All images are my own unless otherwise cited.

My recent posts
Water - Deranged Photography Contest
Day 6 - Why am I still on Steemit - Day 5 - 30 Day Writing Challenge
5 Witnesses and my Why - Day 4
Week 5 - Pay it Forward Contest
Day 3 - Trying to Chose the Best Thing Steemit Has Done for Me

How to Handle a Windfall of 1000 Steem
If you find a post after the seven days, please consider upvoting a more recent post.


#SoCalSteemit is building and supporting the Steemit community of Southern California. If you are from SoCal and are into creating quality content here on Steemit, we'd love for you to follow us @SoCalSteemit and join our group on Discord!
art and flair courtesy of @PegasusPhysics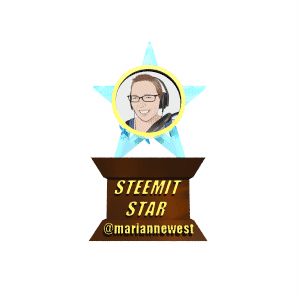 Award by @japhofin8or

Thank you @enginewitty for the banner




Click on the graphics to vote for Enginewitty as a witness
Other ways to earn cryptocurrency
I will benefit if you use my links
Join Sola and earn SOL: https://sola.ai/posts/MDExZWV
Join Mana - Universal Income Project: https://www.mannabase.com/?ref=179a62831e
Listen to bitrad.io and earn Bro: https://bitrad.io/?ref=97511
Want to earn sweat coin by walking outside? Join here