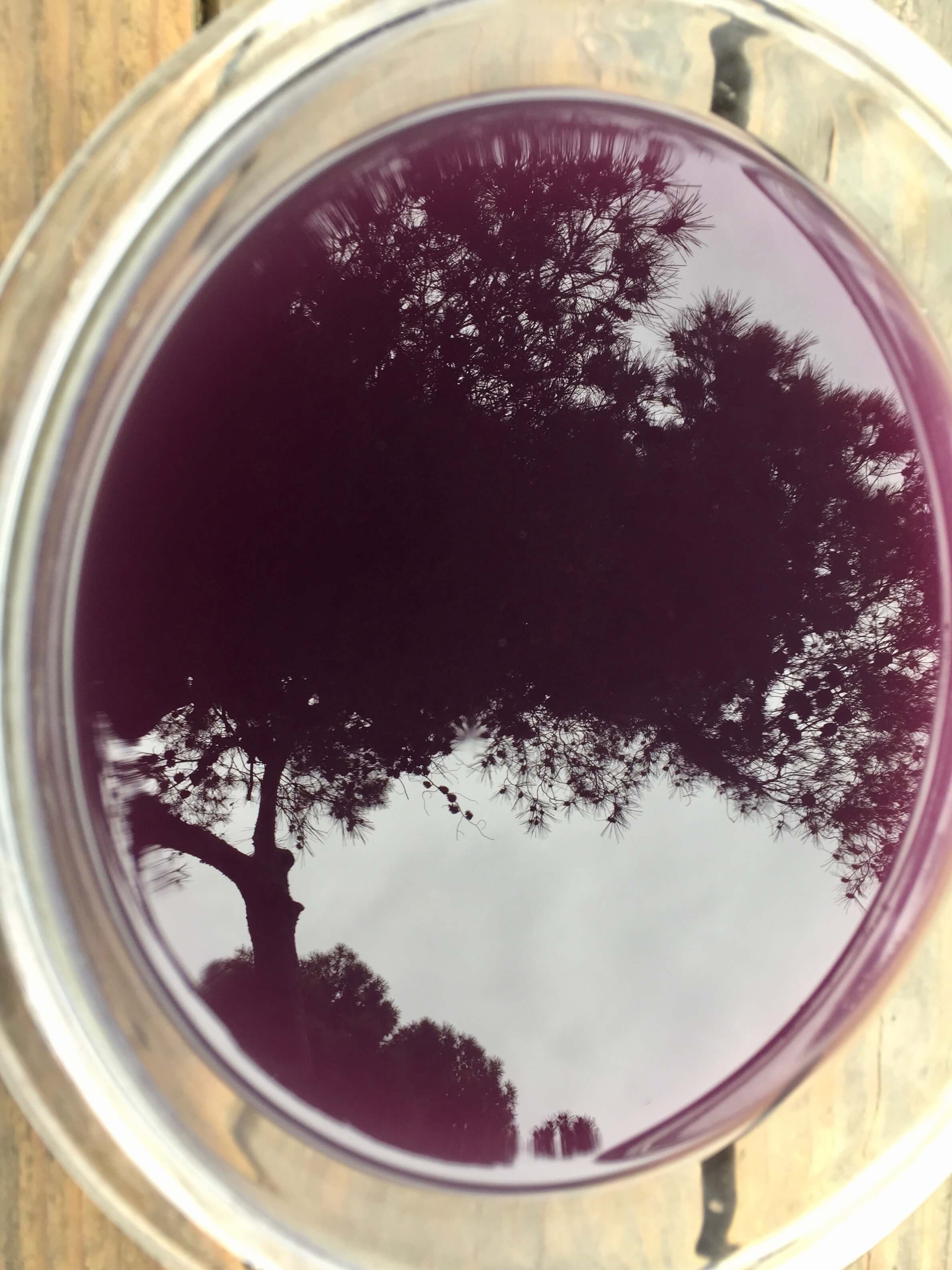 The Contest
I am having a lot of fun with the photo contest created and managed by @derangedvisions. If you want to join in, check his post out.
The beauty of this contest is that it has 3 entry levels. So, a beginner is not competing with world-renowned photographers. I am operating with an iPhone 6 and iPhoto - which might have way more editing option than I know off. At this point, I know how to remove red eyes, crop and adjust the light level. Oh, and to add some filters. So far, I only have used, and liked, a couple of them.
Water
Water is such a big subject in Southern California - mainly because we don't have any. Well, we do. But much of it is coming from a long ways away - like Colorado and far up Northern California.
We do forget about that a lot since we just turn on the faucet and here it comes...
Water conservation is a passion-topic of mine, but this is not the right time or place for it. But the faucet inspired my first photos.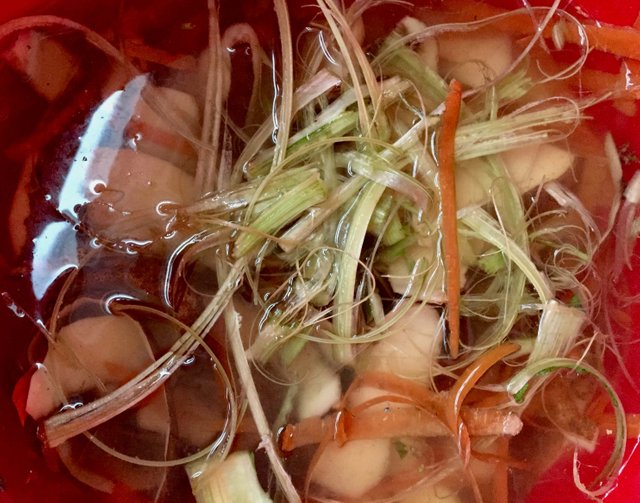 Veggie scraps in a tub of water. Something we get rid off one way or another - hopefully not in the trash. But at the same time, it is the symbol of the work of countless women who spend all day in the kitchen, scrubbing, peeling, chopping, stirring pots to serve up meals which are eaten in minutes.
The reward: Dirty dishes that need to be washed.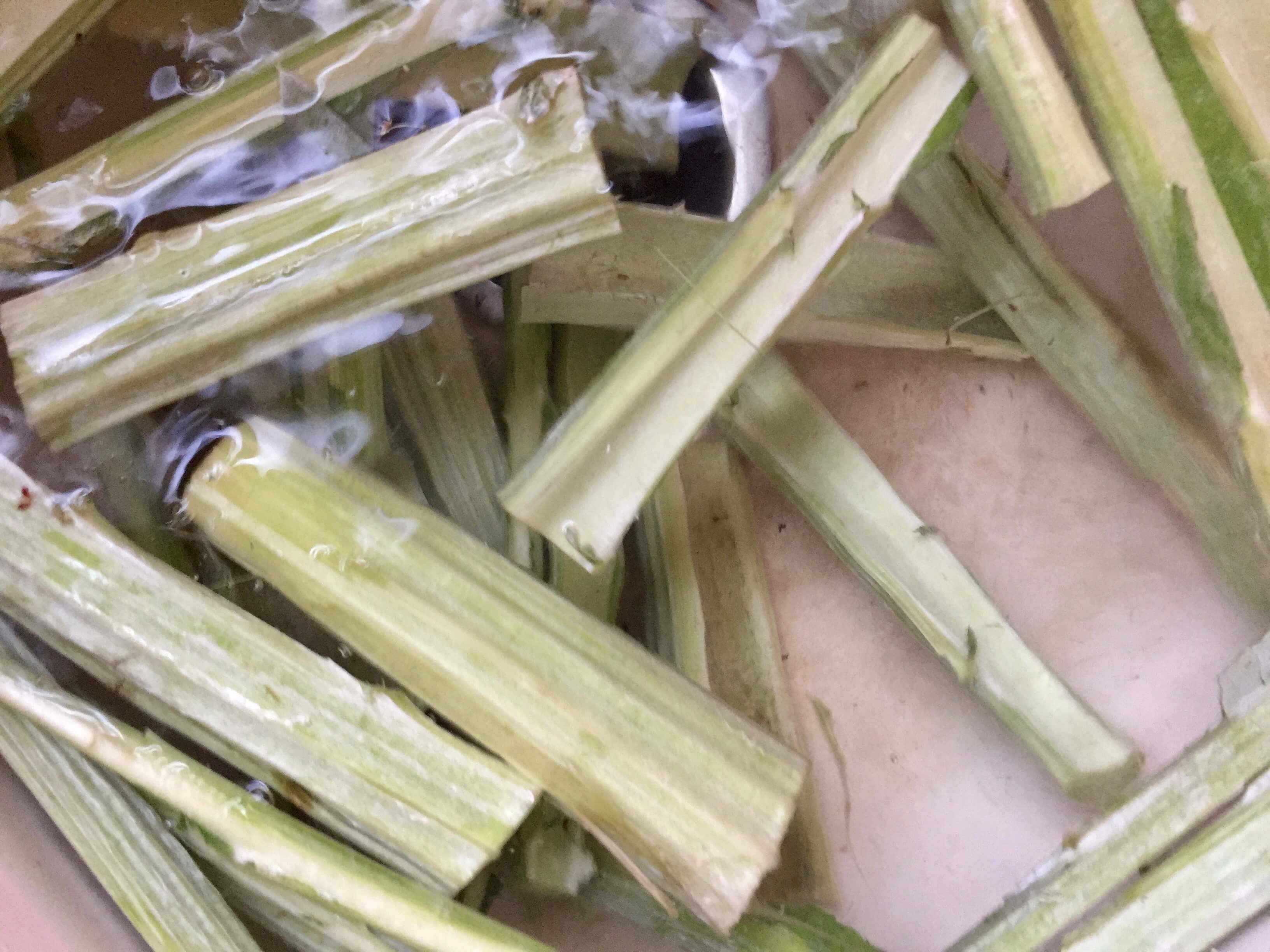 This one is more of the same theme. This time cardoon ready to scrubbed.
I am endlessly interested in all the work which is being done every day by countless people to make our life easy, functioning, but it is work without glory, without recognition.
The endless meal prep is just one case in point. The mom ( and more so now, the dad) spends hours working to be often met with complaints.
Top chefs, on the other hand, get the glory and high pay - and are mostly men (and a few women sprinkled in).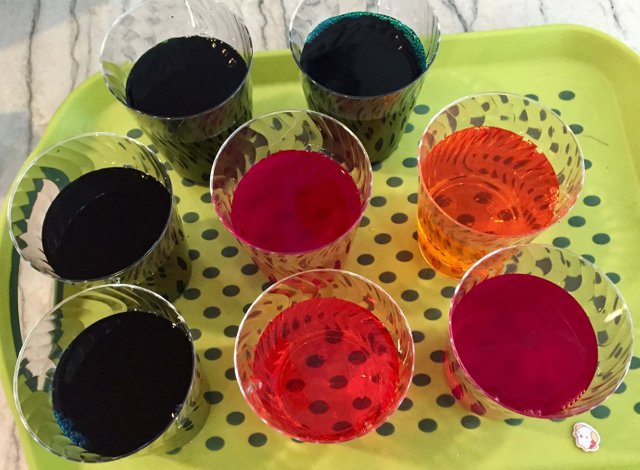 This one, I liked because of the many colors - the water and the tray. The cups are filled with color ready to receive some eggs.
Then I remembered these pictures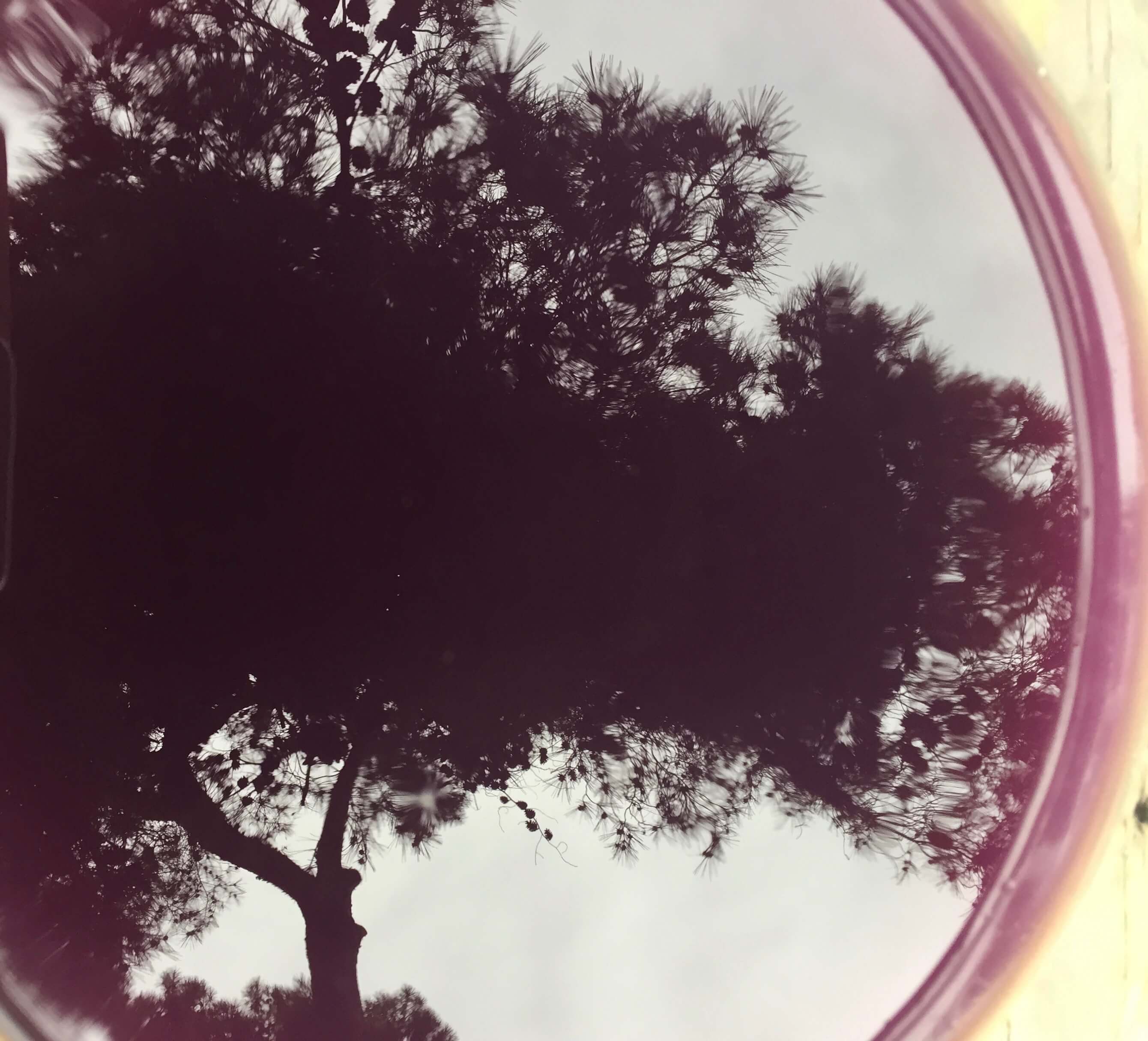 You saw one on the very top.
I had gone to a backyard food swap and came home with one of these giant purple sweet potatoes.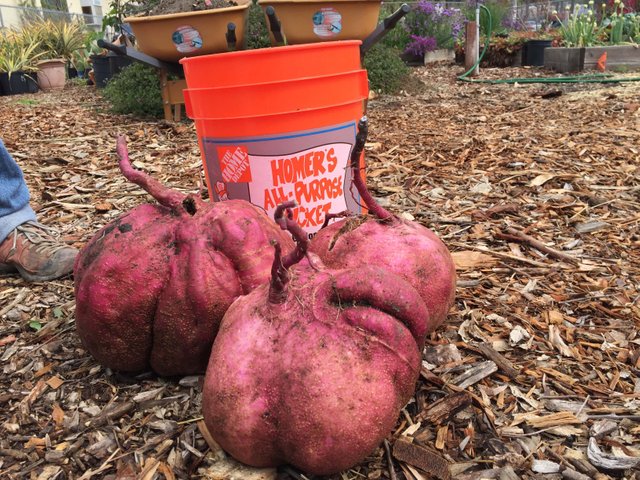 I wrote a little post about it and got all kinds of advice on how to cook it. One of my African Freewriter friends suggested boiling that baby. So, I did. A part of it. And it was delicious.
The water I boiled it in turned this beautiful purple. Of course, I had to take a picture of that!!!
First, I tried to take one in the kitchen, but it was just too dark. So, I grabbed this bowl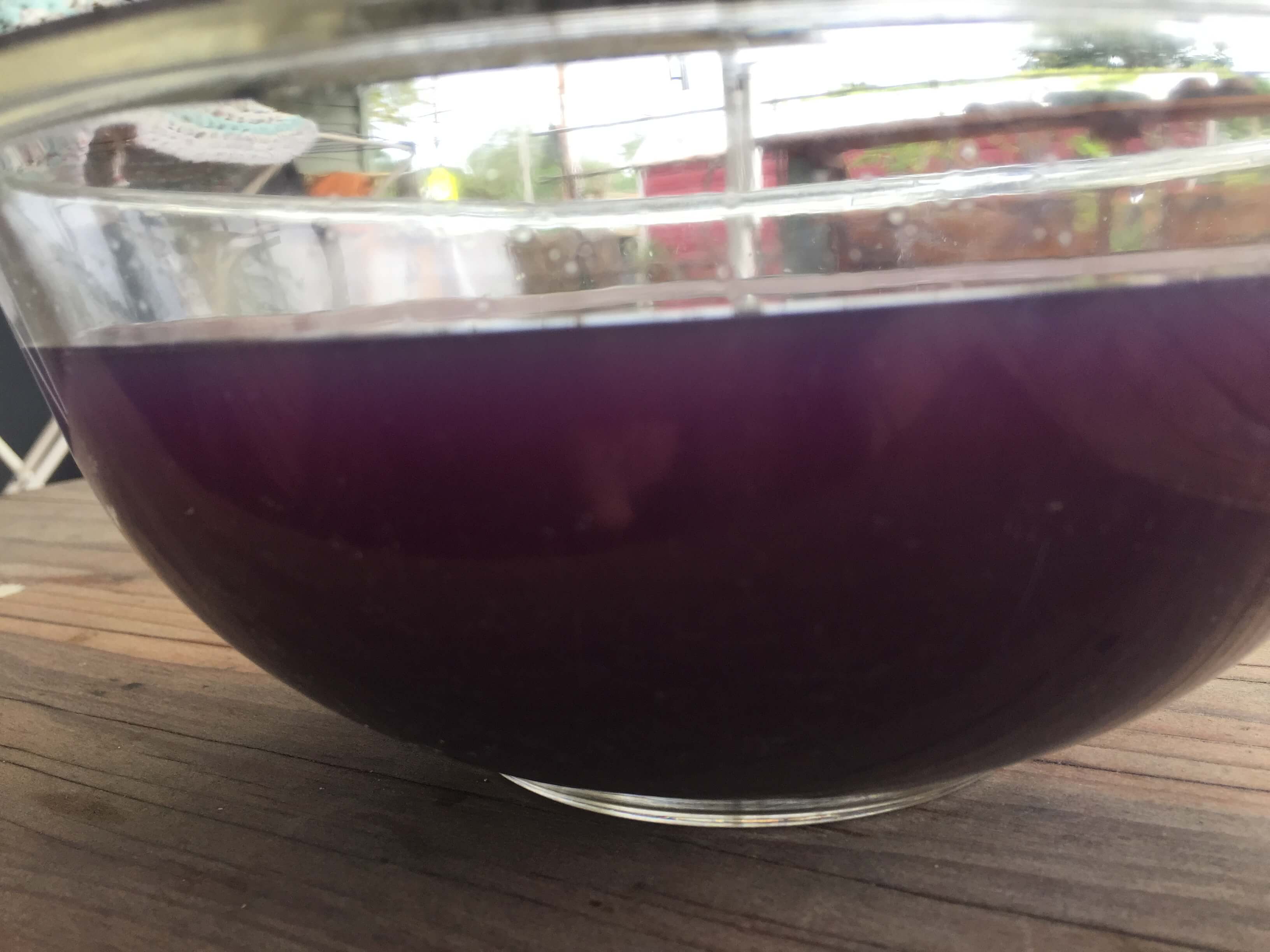 and took it outside.
And this happened and I was stocked!!!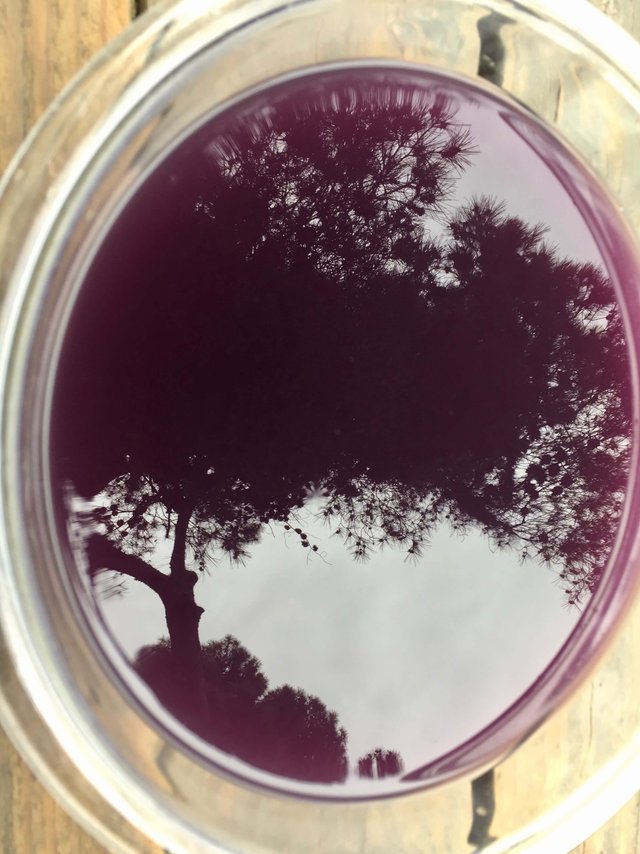 I love the way the tree is reflected in the bowl and the way the bowl is framing the picture. It reminds me of an old brooch a woman might wear. Or a pendant for a necklace.
I am going to submit the last (which is the same as the first) picture for the contest.
Which one would you have chosen?

Join us for the daily 5 - Minute Freewrite. Check my profile for a new prompt every day.

All images are my own unless otherwise cited.

My recent posts
Day 6 - Why am I still on Steemit - Day 5 - 30 Day Writing Challenge
5 Witnesses and my Why - Day 4
Week 5 - Pay it Forward Contest
Day 3 - Trying to Chose the Best Thing Steemit Has Done for Me

How to Handle a Windfall of 1000 Steem
Take it to the Streets/ Photo Contest
If you find a post after the seven days, please consider upvoting a more recent post.


#SoCalSteemit is building and supporting the Steemit community of Southern California. If you are from SoCal and are into creating quality content here on Steemit, we'd love for you to follow us @SoCalSteemit and join our group on Discord!
art and flair courtesy of @PegasusPhysics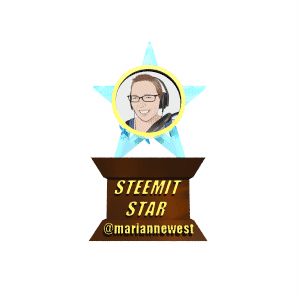 Award by @japhofin8or

Thank you @enginewitty for the banner




Click on the graphics to vote for Enginewitty as a witness
Other ways to earn cryptocurrency
I will benefit if you use my links
Join Sola and earn SOL: https://sola.ai/posts/MDExZWV
Join Mana - Universal Income Project: https://www.mannabase.com/?ref=179a62831e
Listen to bitrad.io and earn Bro: https://bitrad.io/?ref=97511
Want to earn sweat coin by walking outside? Join here