SoS Daily News : news about the State of Steem @ 10 February 2019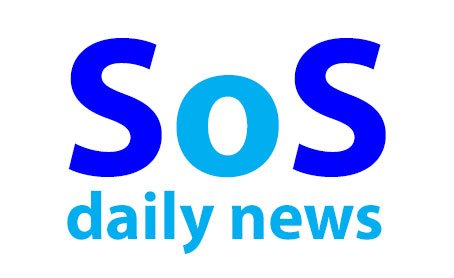 The new Steem-Engine token system continues to progress.
Witness @jackmiller raises the issue about time limits on witness votes.
DPoll introduces stake-weighted voting.
Two Steem meetups are on the calendar in the UK.
---
---
Steem-Engine.com - the Vision and Legalities
The new token creation system Steem-Engine, created by @harpagon, @yabapmatt and @aggroed, continues to attract attention and token creators. A DEX for trading the tokens should be available some time this month.
@aggroed has laid out the vision for Steem-Engine.com, and also highlighted some of the legal issues that will need to be considered by those creating tokens...
---
---
Should Witness Votes be time limited?
Top 50 witness @jackmiller raises the issue of whether witness votes should have a time limit - perhaps 180 days or 365 days - particularly to account for the fact that people die.
---
---
dPoll adds Stake based voting option
DPoll developer @emrebeyler has now added a much requested feature to view DPoll voting results ranked by stake weighting (ie Steempower)...
As an example it is interesting to see how the results of the poll by @theycallmedan would have changed with stake weighted voting...
versus non-stake weighted voting...
---
---
Two UK meetups coming up
The UK has now got not one, but two Steem Meetups coming up.
First in the diary is another of the regular London meetups organised by @redrica.
The meetup will be at the same venue as last time - the Canteen at Whole Foods Market in Kensington - on Wednesday 27 February.
If you are in or around London at the end of the month do make an effort to get along and join @adetorrent, @ultravioletmag, @teodora, @steevc, @dougalporteous, @susanlo, @ezzy, @rea, @redrica and others at the meetup.
Then in April @lloyddavis and @shanibeer are putting on the second @SteemCampUK event in Leicester in the East Midlands.
The event takes place on Saturday 6 April at the Phoenix in Leicester city centre. Tickets are £10 or 15 SBD.
---
---
(change on previous day in brackets // n/c = no change)
Follow @penguinpablo & @steem-data for more statistics.
---
NEWS FROM STEEMIT INC
@steemitblog - Steemit Engineering Update: Cost Reductions, RocksDB/MIRA, Condenser Split
@andrarchy - Twitter CEO Jack Dorsey on Steem?
@elipowell - Post #2: Thank You
---
NEWS FROM THE STEEM ALLIANCE
@steemalliance - Steem Alliance Town Hall Q & A | This Sunday, February 10th at 8pm UTC
@steemalliance - Steem Alliance Weekly Update
@steemalliance - Newly Established Community Guidelines For The Steem Alliance Discord Server
@steemalliance / @alexvan - Steemalliance WG First Proposal - Integrate different languages
@steemalliance - New Working Group Announcement | Official Election Results
---
NEWS FROM THE WITNESSES
#6 @lukestokes.mhth / @lukestokes - Why "I like blockchains, but not cryptocurrency" is ignorant
#11 @aggroed - Stars Align- Core of the foundation design that will later get submitted to the Steem Alliance RFP
#11 @aggroed - Vision for Steem-Engine.com and some legal challenges along the way for tokens
#12 @therealwolf - Thoughts on the Worker Proposal System for Steem
#21 @thecryptodrive - Campaigning again! But I would rather be building
#31 @emrebeyler - dPoll development update: Stake based result view
#37 @blockbrothers / @exyle - @blockbrothers Steemify app is getting better with a small new feature!
#42 @jackmiller - Broken Witness Voting System!
#50 @fyrst-witness - Witness pens getting sold!
#68 @justyy - @justyy's Weekly Witness Report - 10/Feb/2019
#101 @fbslo - Witness Update - 8 February 2018 - 1 Year as Witness
#116 @pjau - Witness "pjau" Update Week 40

To keep up to date with more posts from witnesses follow @witnesspage ...
---
NEWS FROM KEY PLAYERS & INFLUENCERS
@lordbutterfly - Steem Proposal System// Potentially cutting author rewards across the board
@nathanmars - Hustle beats Talent! Calling all the Steem witnesses, DApps founders, community leaders to join Twitter marketing for our Blockchain #STEEM
@runicar - Are you ready for a 20% decrease in Author Rewards?
@tarazkp - Your content is not enough
@taskmaster4450 - Change In Steem Distribution Levels 2/10/19...We Keep Growing
---
NEWS FROM COMMUNITIES
@impactn - Make a change! Explore. Find out more. Start cocreating
@impactn-projects - A Project Proposal For A Borehole Water Supply At Kwakyekrom M/A Basic School For Clean Water
@impactn-projects - Children's dining room as a social inclusion strategy in Venezuela (Bread from Heaven)
@impactn-projects - FASHION WITH PURPOSE: THE BEST COAT, IT'S LOVE
---
NEWS FROM EVENTS & MEETUPS
24 FEBRUARY 2019 - MALAYSIA, PENANG
@bitrocker2020 - Steem Sharing Bootcamp / The Settlements Co-Working Space in Penang
27 FEBRUARY 2019 - UK, LONDON
@redrica - 2nd London Steem Meetup of 2019 | Wed 27th Feb 3pm onwards | High Street Kensington
30 MARCH 2019 - USA, MINNEAPOLIS
@ddrfr33k - Let's plan another Minneapolis Meetup!
6 APRIL 2019 - UK, LEICESTER
@steevc - See you in Leicester in April for Steemcamp?
@steemcampuk - Get Your Tickets For SteemCampUK 2
@steemcampuk / @shanibeer - SteemCampUK 2 - Growing an Audience of Smart Investors
17 - 19 MAY 2019 - SPAIN, BARCELONA
@dtube.forum - SAVE YOUR SPOT AT THE DTube FORUM 2019 BARCELONA
20 - 23 JUNE 2019 - USA, COLORADO
@thealliance - The 'BLOCK' Party!
1 - 5 DECEMBER 2019 - LIMA, PERU
@steemfiesta - SteemFIESTA 2019 - The First Five Days of DECEMBER - Summer in the South!
You can also view a full list of Steem Meetups & Events Calendar here...
---
NEWS FROM DAPPS, APPS & DEVS
Beempy / @holger80 - systemctl script froze - how to do to prevent this?
Bloks.xyz / @wehmoen - A wallet for SteemEngine Token: Wallet.Bloks.XYZ
@dpoll / @emrebeyler - dPoll development update: Stake based result view
@steem-bet - Writing Contest! - 4 Days Left before SteemBet Launch!
@steemcasting - thinking fundition accountability as first donations come in for steemcasting!
Steemify / @exyle - @blockbrothers Steemify app is getting better with a small new feature!
---
If you want to check on progress of development on Steem, check out the GitHub here...
If you want to check on the current list of full API Nodes witness @holger80 provides this via @fullnodeupdate...
---
MEDIA COVERAGE OF STEEM & STEEMIT INC
No new coverage found.
---
EXTERNAL STEEM DATA
---
This is #70 (10 Feb '19) of this daily news service.
Please let me know of any important posts or key data that should be included. Comment below or message me on Discord Pennsif#9921
---
[ graphics by @pennsif ]