@blockbrothers Steemify app is getting better with a small new feature!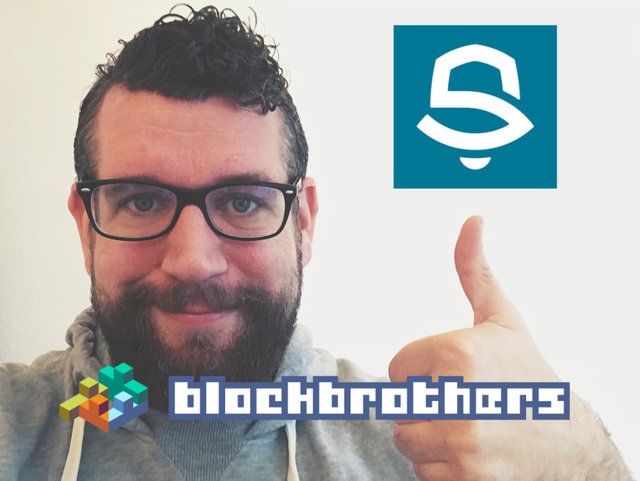 ---
I am part of witness @blockbrothers.
We are a group of 5 Steemians: @s3rg3, @eqko, @bennierex, @brittandjosie, @exyle and we are best known for our activity on the chain itself (being here every day), our transparent witness voting list here, the best notification app for iOS called Steemify and other tools like Nozzle and Votebot.
We are currently testing a new feature in Steemify that will make it even better.
It's called Silence muted accounts:
---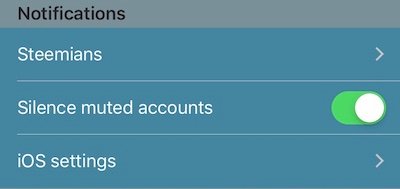 ---
Why is this feature so good.
In Steemify you can add as many accounts as you want to be notified about.
For example these are the accounts I added on my phone:
---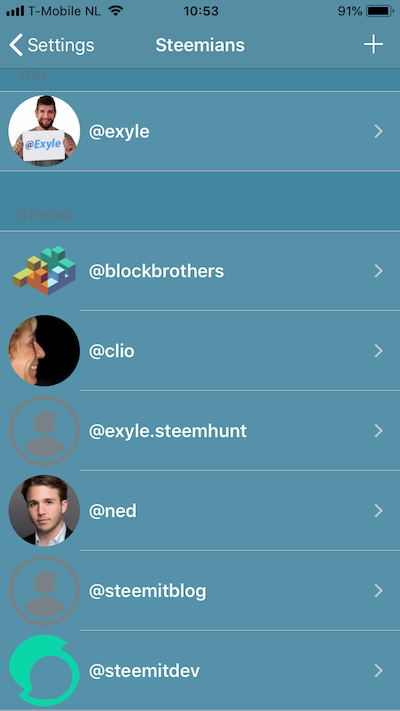 ---
And these are the settings I can be notified about per account, these are my personal settings for my @exyle account:
---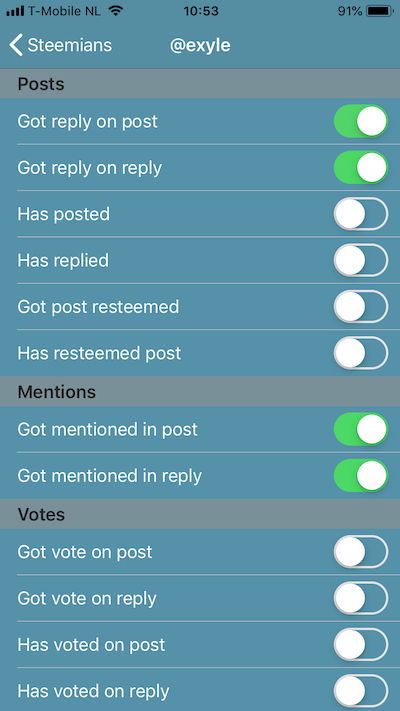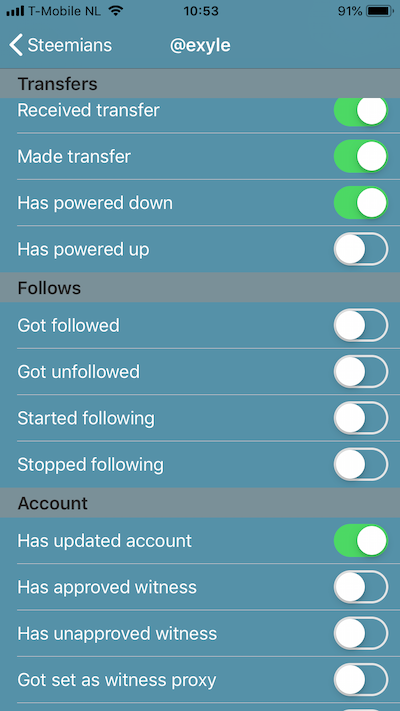 ---
I like to get notified about replies on my posts or if I am mentioned somewhere on the blockchain. I also want to get a push notification on my phone if my account is updated or if a power down has started. These are great security features.
But I can use different settings for other accounts. @ned for instance:
---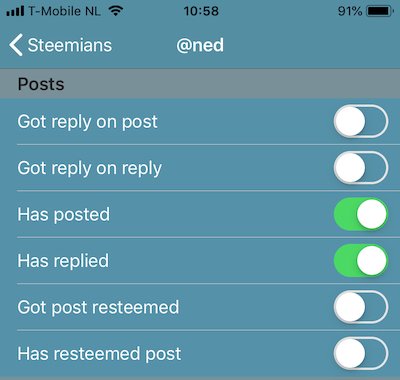 ---
This is how I stay up to date. When @ned, or @steemitblog makes a new post I know about it instantly.
But getting notifications about many Steemians brings one annoying aspect that is now resolved. SPAM notifications.
There are lots of bots out there that will mention your name or the name of others you follow over and over and over again.
And every time you would get a notification about it. But not anymore.
When you mute an account on the blockchain this list carries over to Steemify.
It's perfect. I know get all the notifications I want.
It's currently being tested on Testflight and should be in the App store in the upcoming month.
---

---
Please consider us for your witness vote if you think we deserve it here:
---


---
Vote for @blockbrothers via SteemConnect
Set blockbrothers as your proxy via SteemConnect
---
We are the creators of Steemify a notification app for your Steemit account for iOS.
Get it Here: