It was almost a year ago that @timcliff organized a Minneapolis meetup for all the awesome steemians in the Twin Cities to get together. I recently poked him and asked about getting another one up and going. Tim mentioned he's been rather busy with work and Witness duties, and wouldn't be able to organize one at the moment. I offered to take up the banner and make another Steem meetup a thing. Do you want another Steem Meetup in the Twin Cities? Let's make it happen!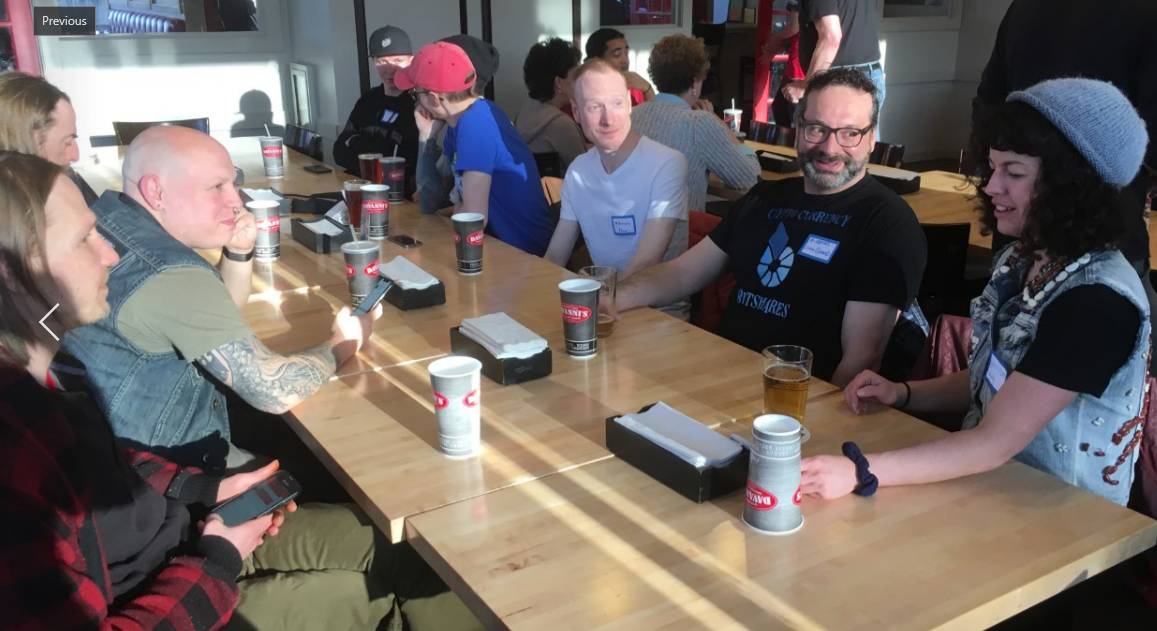 Image shamelessly stolen from Tim Cliff's last meetup
So here's the plan. Just so everyone has enough time to plan it out, let's look to
Saturday, March 30, 2019
. We'll have the first meetup at 3:00, On the first floor of the East Rotunda. If you can't make the first one, we'll have a second grouping on the 3rd floor food court (South side, above Legoland) around 6:30. Figure we can congregate there for food and more people can join us. We cannot have signs, mall policy, but we can look for the 6'5" bearded ginger. (that's me) We'll run around Nickelodeon Universe, ride some rides, play some games at GameWorks, drive go-karts at SMAAASH, and have fun chatting with one another.
If you want to attend, I've created a Google Calendar invite. Please RSVP through that so we know how many we can expect will attend. Share your Steem name, too, so we can know who is who. I will send out an email reminder the day before.
I want to extend an invitation to everyone from the prior meeting:
@artist1989, @psquaredmn33, @ducksaplenty, @preparedwombat, @mad.dawg, @lovejoy, @relativityboy, @mada, @timcliff, @jayna, @kommienezuspadt, @treigh-c, @iamredbar, @blervin, @wolfcat, @mininthecity, @jrb450 ,@fedoraonmyhead, @spectria, @roundoar03, @intothewild, @tarotbyfergus, @raizel
As well as @scooter1010, @itsapril, @poisonedapple19, and @wylde, whom I know were not around for the last meetup. If you know of anyone else who should be aware of this, ping them in the comments! RSVP using the link above, and I'll see you guys in March!