I shall keep this post short and direct to the point.
DPOS WORKS.
It has been proven to work, there have been examples from the past when it literally kicked in and saved the day when the blockchain needed a patch ASAP.
HOWEVER.
The reality is that the current code is leading to a dictatorship.
All votes cast by owners of Steem and all Proxies are valid til infinity.
As these accounts are owned by people, there is the following that was not factored in.
PEOPLE TEND TO DIE.
Yes, believe it or not, people can die, people do die, in fact every human on this earth dies.
Yet their witness votes or proxy NEVER DIES.
---
Solution:
Add a ticker to the Witness votes and to the Proxy.
i.e. either a 180 day or 365 day timer (whatever the top20 witnesses/governance agree upon)
When an owner of Steem (in Steempower) votes or sets a proxy, the code changes from "0" to "1" and automatically sets off a countdown timer (ticker).
Once that timer hits 00:00:00 the "1" automatically goes back to a "0" on the witness vote/proxy.
---
The argument heard from some that big stake holders don't have the time or will power to look after the best interests of their stake by voting for the (witnesses) governance of Steem simply does not hold water.
We have all seen in recent events that this "argument" just isn't true.
---
Further more.
PEOPLE DO DIE.
Approximately 1.8 people die per second which is about 150,000 people that die per day and roughly 54,750,000 per year. which is just a hair short of 1 percent death rate per year.
Need I add any more facts about this!
---
The current broken voting system with "infinite" votes is leading to a dictatorship.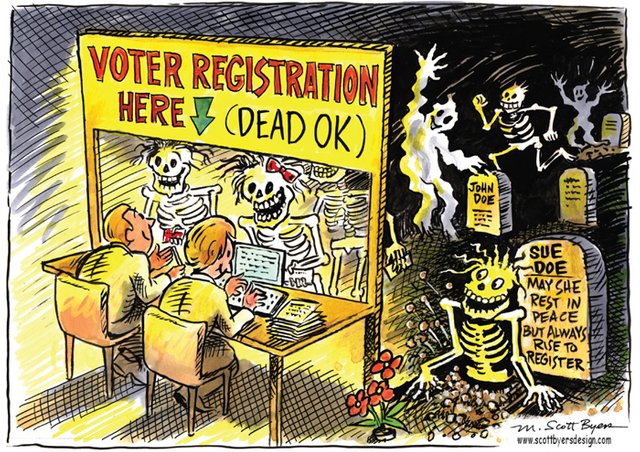 Image Source
It really is as simple as that.
---
Think about it.
& please do it out of the box!
Yours truly