Dear Steem community,
This is our 4-day countdown post before launching on February 13, 2019!
To engage with the Steem community more, and to reward more early supporters with SBT (SteemBet token) before launch, we would like to host a writing contest!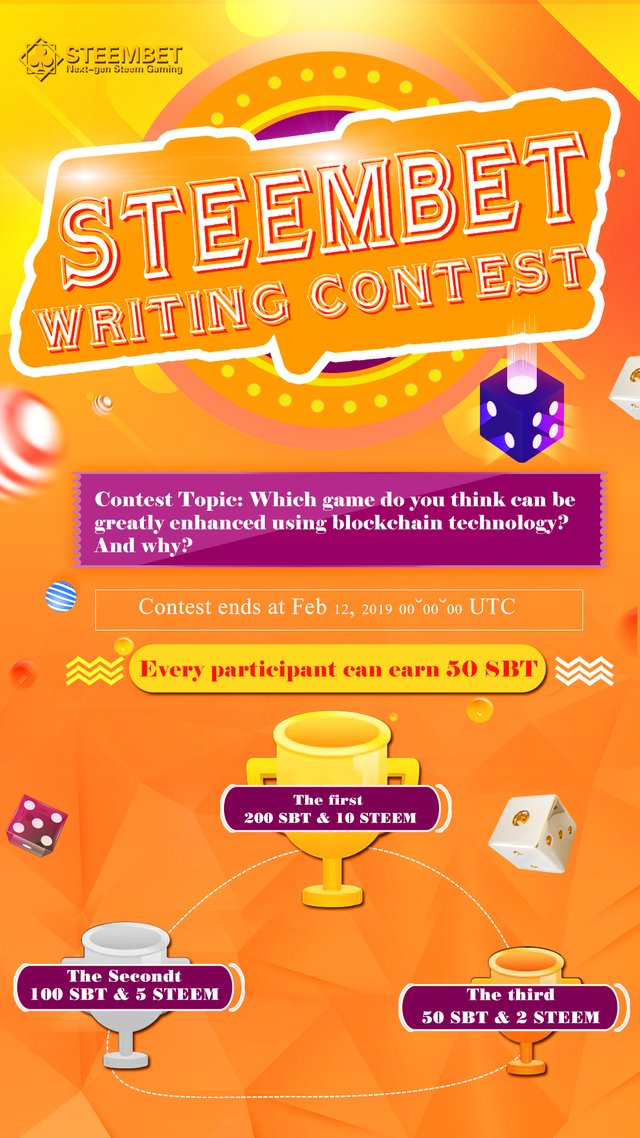 Writing Contest Topic: Which game do you think can be greatly enhanced using blockchain technology? And why?
Contest starts now
Contest ends at Feb 12, 2019 00:00:00 UTC
Rule
Resteem this article
Mention @steem-bet in the article
Include link of this post in the article
Post article link in the comment section of this article
No requirement on the number of words
Every participant can earn 50 SBT
We will host a poll on Feb 12 and select 3 winners
Winner 1 gets extra 200 SBT and 10 STEEM
Winner 2 gets extra 100 SBT and 5 STEEM
Winner 3 gets extra 50 SBT and 2 STEEM
We look forward to your participation!