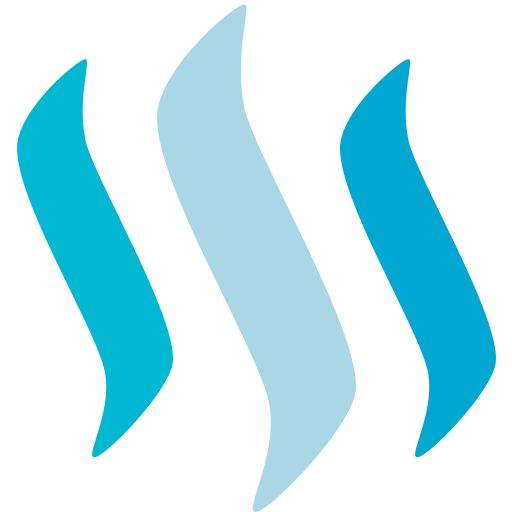 One of the main goals for the Working Group is to provide full transparency and open communication with the community. In the spirit of those goals, we will be doing a weekly update to inform the public what motions have been carried out by the group as well as an overview of what has been occurring in the Steem Alliance Discord Server.
We will be trying to include the overview of each motion here but all discussions can be seen in the "working-group" channel within the server. We welcome everyone to be a part of these discussions and appreciate the community feedback.
---
MOTIONS


January 29, 2019
MOTION: by @shadowspub -- I would like to move that @LLFarms be chair of this group with the specific task of keeping order & being unbiased in handling discussions and motions -- provided she can declare she is not, nor will be involved in any of the upcoming proposals. Seconded by: @reggaemuffin
Approval: 10 | Rejection: 0 - MOTION CARRIED (Jan 30)
Discussion:
From @LLFarms:
I have no intention of having a proposal or being involved in future roles in the foundation. My only goal is to ensure this process is done right with full transparency and always with the community's needs in mind. I will accept nomination if the group feels I make a good choice for it, but I think discussion of "what the chair even means" might want to be discussed as well to ensure we as a group our making the right choice.


---


January 31, 2019
MOTION: by @LLFarms --- I would like to to encourage the community to head a "translation project" with the job of gathering translations in one specific account that we can then link to. If someone here wants to head the project, with outside community help, great, but I do not feel this should be a task of the working group itself. I motion to give this to the public to organize, and we will support. Seconded by: @eonwarped
Approval: 12 | Rejection: 0 - MOTION CARRIED (Jan 31)
Discussion:
It was discussed in multiple channels within the server that in order for the Steem Alliance to ensure the whole Steem community was being informed of decisions, as well as the process itself, translations should be done. Due to the nature of the volunteer working group as well as the already long list of tasks at hand, that this would be better handled by the community itself.
We welcome anyone to translate all documentation from the Steem Alliance into their respected languages and to share within their communities. We would also encourage anyone from the community to establish an account or group specifically tasked with gathering said translations and putting them in one centralized location for easy access.


---


February 2, 2019
MOTION by @ShadowsPub -- In order to address what appears to be a lingering housekeeping issue. I would like to make a motion that in the spirit of inclusive communication between all those interested in the work of the Steem Alliance in the Steem community there be no additions to the channels in this discord for segregated language discussion. A channel to house links to community member's translations of our official posts would be advisable and I further move one be established. Seconded by: @LLFarms
Approval: 9 | Rejection: 0 - MOTION CARRIED Feb. 2nd
Discussion:
Over the next few days there was constant discussion of the possible need of multiple channels for non english languages. While there were a few who were very set on the idea, many in the community felt that multiple channels would lead to confusion and separate conversations. The goal of the server is to come together, so the idea of then going to separate channels was not seeing as positive by the majority. Due to the topic continuing to be brought forward, we decided to put it to a vote.
From LLFarms:
I made my reasons known in general, but I truly feel that segregating languages into separate channels defeats the purpose of this place. We want to be inclusive and accepting to all and encourage multiple languages to be used, otherwise we could all just stay in separate discord servers.
NOTE: after vote was completed pgargo made the decision to step down from the Working Group (Feb 2, 2019)


---


February 3, 2019
MOTION: by @llfarms To accept COMMUNITY GUIDELINES as the standard for this discord community. This can be updated as needed by working group. SECONDED by @eonwarped
Approval: 9 | Rejection: 0 - MOTION PASSED
Discussion:
The community guidelines were worked on by the group as a whole to be a standard of conduct for the discord community. Community guidelines are now in effect. You can find them Here as well as in the discord server itself.


---


February 4, 2019
MOTION: by @llfarms To change the consensus vote for working group decisions from 7/12 (currently 7/11 after one member stepped down) to 6/11 which would reflect a 55% majority. SECONDED by @Ehiboss
Approval: 9 | Rejection: 0 - MOTION PASSED
Discussion:
Due to one member of the working group stepping down we decreased the consensus from 7/12 to 6/11. Which means all motions must have 6 votes to be passed going forward.
---
Overview
This week the main focus of the Working Group was to establish community guidelines as well as work on Code of Conduct Guidelines for ourselves. As we believe that having established guidelines to hold ourselves accountable is something we needed to have in place before we could move forward. Those are being wrapped up and we are moving forward with the task at hand.
What's Next
The working group will begin discussions of what guidelines (if any) will be needed for the proposals, as well as to work towards establishing the logistics and very important time line of when collections will occur. We will be having a group meeting tomorrow to get started on these important details. Once that is established we will be announcing them so individuals can begin to work on the proposals.

Next we will begin to work on how the election process of the proposals will occur and on what measure they will be counted.

As soon as they are completed Working Group guidelines (code of conduct) will also be announced, so we ourselves can be held accountable. Each member will be expected to commit and adhere to the guidelines established.
Main Goals
The goal of this foundation is to be the combined "face of the chain", working alongside additional groups as well as Steemit Inc. to better the Steem platform as a whole. With a main goal of helping to push Steem into the mainstream arena with focus on marketing, upkeep of Steemit,com, development of steemd, outreach and Steem events. Funding would need to be fundraising/profit based but also with large seed from Steemit Inc. itself.

The goal of this Working Group is to oversee the establishment of the future foundation while ensuring transparency, fairness and that the community's voice is heard. Once foundation is established, Working Group is disbanded.


---


We will continue to work to improve on communication, but also ask for patience as all of this is a process that we are very much figuring out as we go along. We encourage everyone to get involved and ask questions. This will be the community's foundation, we just have to work together to build it first.
Thank You,
Steem Alliance Working Group
@Ehiboss, @Eonwarped, @Inertia, @Jedigeiss, @Lemouth, @LLFarms, @Neoxian, @Reggaemuffin, @Shadowspub, @Travisung, @Twinner