Part of the job of The Working Group is to manage The Steem Alliance Discord Server. In order to due so in a fair and healthy way, a set of community guidelines have been established. They will be located in the server for future reference as well. Thank you.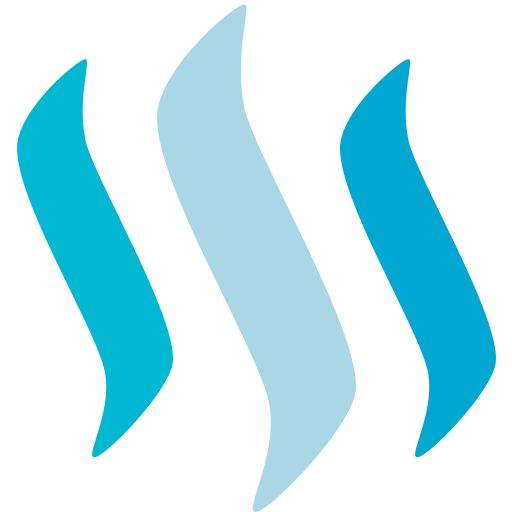 Community Guidelines
Spirit of the Steem Alliance


The Steem Alliance is a Discord group with the aim of becoming a foundation with a mission to better the Steem ecosystem. In the initial stages the goal is to solicit proposals for Foundation design, and then orchestrate a community wide election to show which the community supports.
In order to get to the ideal proposal and foundation as envisioned by the designers and the stakeholders, we intend for the Steem Alliance to be a place of civilized debate regarding something many of us are passionate about: the future of the Steem Blockchain. We want to facilitate great conversation and make sure all people are heard, but we want to make sure everyone is held to standards regarding how we treat each other while doing this.
You need to be sober, calm, and in control of yourself to engage in a healthy discussion.

You don't need to agree with another, but you're asked to disagree on ideas rather than diminish the character of the other.

You're asked not to troll, make personal attacks, or purposefully act to incite another.

You're asked to act as if everyone in here is a valuable member of the community with a point of view worth saying.

You're asked to be honest. Lying erodes communities.
There are lots of places to be cynical, carefree, rude, obnoxious, and purposefully incite violence on the internet. This isn't one of them. Be kind, be helpful, and try to build a better steem with potentially heated but always civil debate.
Each person is expected to maintain a level of social maturity that will prevent escalation of arguments and debate from turning into harmful actions. You are expected to know how to properly relate to acquaintances, family, neighbors, friends, and intimate relationships. This includes, but is not limited to:
Ability to accept constructive criticism
Ability to hear complaints and criticism without immediately acting out
Ability to empathize with other community members
---
All members of this server are asked to offer common courtesy and respect to their fellow members. We are a community group and all opinions are welcome, as are healthy debates and disagreements. To ensure things are done fairly we have some simple "rules." The goal of the server is to be open to all and transparent, so "banning" will be an absolute last resort.
To help keep order and organization a "timeout" role has been created. This allows only admin to apply the role, in certain situations, to help de escalate. The admin needs to explain the use of it and also reach out to the individual to discuss. The role simply makes the individual not be able to type in channels, but still has the ability to read them. This is a temporary role and is reviewed after a 24hr time period. All audit logs are open and can be seen by all, so these actions will not be done in a secretive way and will never be used for "personal" reasons by an admin.
The goal will always be to talk out a situation, but at some point steps need to be taken to stop one individual from causing harm to the other members of the server.


Possible Reasons For Timeout Role or Ban:


1.) No threats to another individual will be tolerated
Don't intentionally try to cause harm. Don't make threats. Don't hold yourself hostage. Don't make domestic terror threats. Don't call for the death or harm of community members, Steemians, or groups of people. Don't run whisper campaigns (a DM to a friend to vent is one thing, a dozen DMs to burn the member to the ground is another).
Changing the messages after the fact or false representation can be considered an attack on the communities integrity. Audit logs are open, and will be reviewed.


2.) No harassment of individuals or groups of individuals:
Respect for each member of the community is vital to the success of our community. Harassment of any kind (religious, racial, ethnic, gender, sexual, or sexual orientation) has no place here. This also includes posting content intending to cause emotional distress or disturb others. (Violence, gore, nudity, etc.)


3.) No spamming of posts:
This is a place for discussion, debate and working together, if a post is relevant to the discussion, that is acceptable. But any posts being dropped in general channels at attempt of "self promotion" will be deleted, and multiple attempts at doing so could result in further action. We don't have a self promotion channel for a reason, as that's not the point of this server. There are plenty of other servers to promote yourself, this is not one of them.


4.) No unrelated, excessive tagging of individuals:
There is absolutely no reason to repeatedly tag an individual who is not included in the conversation at hand. No matter the intention, it's not needed. A tag is a useful tool, let's not abuse it.
Consequences


Failure to follow rules may result in any of the following: verbal warning, mediation, adding a public role of "timeout" (which would force a short time out), temporary bans, or permanent bans.
The goal of this server is to be a place we all come together to discuss, debate and eventually work together to improve Steem as a whole. This means not everyone will agree, and that's ok. We simply ask each member to be respectful and courteous of others. We have no desire to micro manage conversations and hope that there is never a reason to need to invoke a ban, and will do our best to never let it get to that point. This requires help from the community here, we all have a responsibility to act like mature adults.
While we hope that as admin we never have to put these consequences into effect, it would be irresponsible of us not to ensure each and every member is protected from situations that could possibly come up.
The leadership reserves the right to pursue discipline at any time, though we will attempt to provide an adequate reason or reference to the violated rule. We also reserve the right to add additional unforeseen necessary rules to this document as they become apparent.