Steem: An In-Depth Overview!
The most in-depth and clearest guide to understand what Steem is and what it can do for you!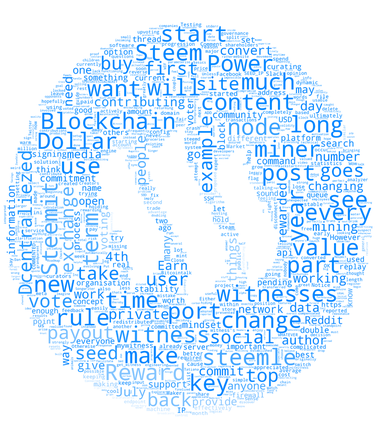 Ever Heard of Bitcoin?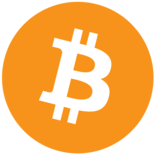 Bitcoin, like Steem is a cryptocurrency. Bitcoin was the first cryptocurrency. It was launched on January 3 2009.
N.B. The total value of all cryptocurrencies as of today is roughly $38B. This puts cryptocurrencies in the top 130 biggest companies when compared to S&P 500 which are the biggest US companies. Bitcoin represents ~60% of this value. Their price have gone up approximatively 259,900% since January 2011. Yes, 1,000$ of Bitcoin back then is now worth $2.5M. Play it smart. Take some time to learn about Bitcoin and other cryptocurrencies which are the best performing currencies/technologies in the world today. (For more on Bitcoin see my sub-chapter named Bitcoin)
Now What is Steem?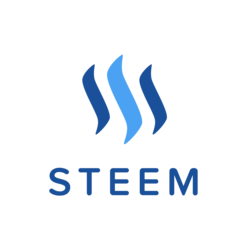 The Gist
Steem is a cryptocurrency and social network which reward its users for the content they create. Every 3 seconds new Steem are created and distributed. Each Steem are currently valued at more than 26 cents and can be sold on many exchanges. Currently there are ~64,000 new Steem created every day or ~16,000$. Details about who receive those newly created Steem are under the sub-title name "Steem Rewards" and "Reward Pool".
The Technical
Steem is based on graphene which is based on DPOS as opposed to POS and POW. Steem is an open source software. It was launched on March 23 2016. Steem can currently process more than 100k transactions per second as opposed to around 7 for Bitcoin. In the future it should be able to process millions of transactions per second. Due to its decentralized nature Steem can't be censored or tampered with by any central authority.
What is Steemit?
Steemit is a social news service which runs a blogging and social networking website on top of the blockchain database, known as Steem.
The project was founded in 2016 by Ned Scott and Dan Larimer, creator of BitShares. The two are founders of the Steemit Inc. company which runs the Steemit.com website and funds ongoing development of the platform. [Wikipedia]
N.B. Steemit.com give access to the Steem blockchain just like Busy.org (@ekitcho), eSteem (iOS) (android) (@good-karma) and many other websites and apps do.
What is a Cryptocurrency?
A cryptocurrency (or crypto currency) is a digital asset designed to work as a medium of exchange using cryptography to secure the transactions and to control the creation of additional units of the currency. [Wikipedia]
What is a Blockchain?
A blockchain is a distributed database that maintains a continuously growing list of records, called blocks, secured from tampering and revision. Each block contains a timestamp and a link to a previous block by design, blockchains are inherently resistant to modification of the data — once recorded, the data in a block cannot be altered retroactively. Through the use of a peer-to-peer network and a distributed timestamping server, a blockchain database is managed autonomously. Blockchains are "an open, distributed ledger that can record transactions between two parties efficiently and in a verifiable and permanent way. [Wikipedia]
*Each cryptocurrencies have their own blockchain. There exist more than 300 cryptocurrencies. Steem has the 20th biggest market cap valued at ~$60M. (source)
A ledger is a book or other collection of financial accounts of a particular type.
What All of This Jumbo Mumbo Means?
There is no need to fully understand what is above to understand Steem. Also I plan on writing an in-depth post solely on Bitcoin at some point but there is no need to understand Bitcoin to understand what is below.
Every 3 Seconds a new Block is Created
Every 3 seconds since the genesis block [1] [2] of March 23 2016 a new block is created. There are currently more than 11 millions blocks. The sum of all these blocks is called the Steem blockchain. Every block is a record of all actions taken by Steemians during those 3 seconds. Steemians are the users of the Steem technology.
Included in the Blocks (not extensive)
The texts of all posts and comments and their editing
All transactions of Steem between users
All upvotes and downvotes (aka flag)
All follow, unfollow, resteem (aka re-sharing)
All new accounts creation
Password changes
Power up, power down, convert (explained below)
Etc.
Steem Inflation
At block 7,000,000 there was a 9.5% instantaneous inflation rate, decreasing at a rate of 0.01% every 250k blocks. In other words one year after block 7,000,000 there will be ~9.3% more Steem then there was back then. (source)
Steem Rewards
Of that ~9.3% inflation
75% is distributed to content creators (75% to authors & 25% to voters (aka curators))
15% as interest on Steem Power holders
10% to Steem witnesses
What are Steem Witness?
Steem witnesses are computers or nodes run by some Steemians. These are running 24/7. They provide the computational power required to process all Steem actions recorded on the Steem blockchain. This is communally called: "signing blocks". Those computers run the Steem open source software. There are 20 witnesses and 1 backup witness. Each 20 witnesses sign around 1400 blocks a day and the remaining backup witness blocks are signed by all remaining witnesses in a rotation. Signing block is done automagically as long as the computers and software are running properly. Top 20 witnesses are assigned block to sign at random.
Anyone can vote for witnesses here. Everyone has 30 votes and these can be change at any moment. Those with the most "Steem weighted" vote become part of the 20 witnesses, all of the remaining witnesses are in rotation for the remaining witness slot in proportion to the vote they receive. Each witnesses receive an "x" amount of Steem for each block they sign. The full list of witnesses can be found here or here.
I'll discuss Steem Witness in more detail in an upcoming article, how they are elected, how to set up a witness, how to vote for witness, etc.
The Reward Pool
The content reward pool is often referred to simply as the "reward pool". The reward pool distribution is determined by upvotes and downvotes each posts receive. Whenever someone creates a post or comment people can upvote or downvote it. The more Steem (aka Steem Power) an account holds, the more Steem or $ their votes or downvotes are worth. A down vote lower the $ on a post and redistribute the $ to the reward pool. Each post are paid 7 days after they have been post. After the upcoming Steem update (aka hardfork 0.19) and introduction of a linear reward curve, everyone will have a say directly proportional to their stake. This will be a big shift in regard to how rewards are allocated. (source)
What is a Hardfork?
A Steem hardfork is whenever the Steem software is update and makes the old version of the software incompatible with the new rules or new version. Witnesses are currently running Steem version 0.18. There has been 18 hardforks. Some witnesses are running version 0.18.1 while others are running 0.18.2. These 2 versions are compatible. When a new version is released witnesses agreeing with the new rules and features are entice to update their software. It takes 17/21 witnesses running the new version for it to be activated. Hardfork are set to take effect at a precise block number. If there isn't enough witnesses running the new version then the rules and Steem features remain has they were.
Curation
Steemians are paid for each upvote they cast. This is called curation reward. This is 25% of the content reward pool. Each vote and downvote lower voting power by 0.5%. With hardfork 0.19 each vote will lower voting power by 2%. Voting power is regenerated linearly as time pass. There is no limit to how many votes someone can cast but to maximize curation reward one should currently cast around 40 votes a day at 100% and 10 votes at 100% with hardfork 0.19. The sooner someone vote on a post which become popular, the better the curation reward with some exception. Voting power can be seen here or here.
If you vote immediately after a post is made, then 100% of the curation reward will go to the author. If you vote after 15 minutes, then 50% will go to the author. Any votes made 30 minutes or later 100% will go to the curator.
There's a lot more to curation than what is mention here but I will leave it to here for now.
Steem, Steem Power And Steem Back Dollars
Steem exist under 3 different form.
Steem: liquid, can be sold on exchanges for Bitcoin. (Doesn't influence voting power and doesn't generate interest)
Steem Power: not liquid, can't be sold on exchanges. (Influence voting power and generate interest)
Steem Back Dollars (SBD): 1 dollar worth of Steem, can be sold on exchange for Bitcoin or converted to Steem (doesn't influence voting power, generate interest and their price is almost always ~$1 USD)
50% of content rewards are paid in Steem Power the rest are Steem and SBD. Steem can be powered up. When powered up, Steem are called Steem Power. Withdrawing Steem Power is called Powering down. Powering down will automatically withdraw 1/13th weekly of your Steem Power and convert them into Steem. Withdrawing or Powering down 100% of your Steem Power takes 13 weeks. Also Curation rewards are paid entirely in Steem Power.
More detail can be found in the wallet.
Find Out More
The current post is the second of a series of essays on Steem. There is more to learn about Steem but this is a pretty good start.
What I Stand For: I stand for What Feels Best! (link) (Money in the world today is created out of thin air by a small elite group at the expense of everyone else.)
Thank you Dan Larimer! You are a great mentor! (link) (Dan is the Ex-CTO of Steemit)
Steemit.com Set To Become The World's Most Popular Website (link)
I'm also writing: "The ultimate Steembook"
The History of Steem/Steemit Launch in the Words of @dan Larimer from the early Launch Days. (link) (very interesting information)
Transcript of STEEM AMA - Bittrex Slack 17.04.2016 (link)
Steem (Github)
Steemit (Github)
Sign Up!
Have fun and sign up!
It only take a few seconds! (It now necessitate a little waiting time but make sure to sign up.)
No need for a credit card.
Buy Steem
With a credit card (possibly very high fees, make sure to compare)
With Bitcoin (blocktrades.us/ @blocktrades)
With Bitcoin (list of exchanges)
In The End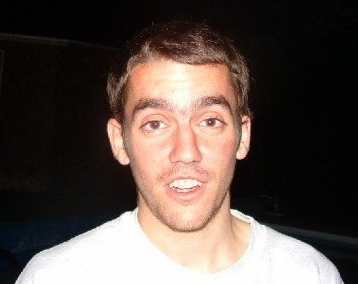 Financial wealth is just a tool and not an end in itself. Joy is what I'm about.
Cause true wealth comes from good health, and wise ways. - Dead Prez
Please consider upvoting, resteeming, following and also approving my witness.
To vote for my witness:
Follow the link below, type teamsteem at the bottom of the page, then click vote.
Every votes help.
(https://steemit.com/~witnesses)
Thank you to everyone who's been reading and Steeming!
Questions and comments are very much welcome!