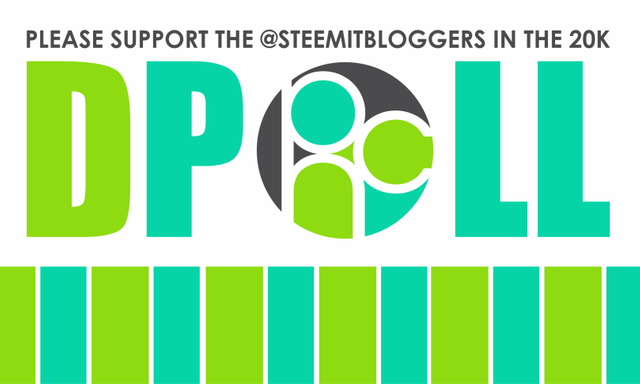 The last time I did a
Steem
raffle like this, I only published it on the
Steemit blockchain
, thinking my WordPress friends and general readers wouldn't be interested in it. This time, I've decided to also post this on my blog, because I want to show everyone how incredibly awesome and supportive the Steemian community can be!
So, if you've spent any time on the blockchain, Twitter, and/or Discord this week, you've probably bumped into someone talking about @theycallmedan's new contest that is rewarding the winner with a 20K Steem Power delegation for one year (which is double the prize of his first delegation contest).

Speaking of that first contest, while we gave it all we could, the amazing
@VotoVzla
community from Venezuela pulled out in front, and easily crossed the finish line. The wicked cool thing? All of the other nominees, especially the other two front runners (our group and
@Team-CN
) were cheering them on and congratulating them on a well-deserved win!
This time, as we're coming down the homestretch, the @steemitbloggers (aka #powerhousecreatives) family (founded by @jaynie and maintained with the help of her Rockstar Admin & Advisor @zord189) is currently running neck and neck with one other community (@steemchurch) for first place. Since there's still four more days to go, and eighteen other contestants, it's still anyone's race at this point. However, though we be tiny, we are mighty! 😊

How to cast your vote for my @steemitbloggers family

Click on the link below

Login to steemconnect

Select 'steemitbloggers'

Click vote!

Vote here: Which Steem Project Should I Delegate 20k SteemPower To For 1 Year?
And just like last time, fellow
SB/PHC
member
@cheese4ead
said it best
when he pointed out
that...

"With all due respect to our honorable competitors, we are truly multinational. We have members from 24 different countries, including, India, Philippines, Belgium, Ireland, Russia, Wales, Malaysia, South Korea, England, South Africa, USA, Scotland, Denmark, Australia, Netherlands, Canada, Uruguay, Croatia, France, Indonesia, Germany, Slovakia and Bulgaria."

Once again, one of the reasons we're doing so well is because SO many people from the Steemit community have stepped up and supported us in big ways! And I think I can speak on behalf of all the Steemit Bloggers (Power House Creatives) and say...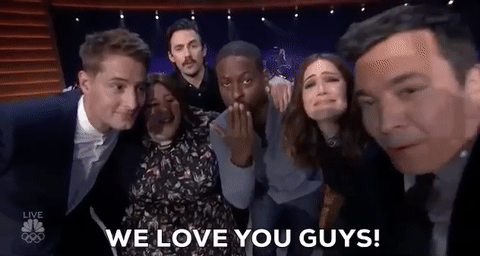 via GIPHY
So, to make a long story short (yeah, I know - that ship has sailed...LOL), I thought I'd do another list of all the support posts that have found their way onto the blockchain this week. I'm also going to give a little appreciation back by having a random drawing for ONE STEEM for all the non-steemitbloggers Steemians who've taken that extra step to support us!
How to enter to win 1 Steem!
The breakdown -
Check out the list below of AMAZING support posts and upvote/resteem/comment as you wish (optional)
Write a post supporting @steemitbloggers to win the delegation (either as a full post, or just a mention), and share the link in a reply to this post
When the delegation contest ends, I'll choose ONE non-steemitblogger support post at random & send them ONE STEEM as a THANK YOU!
This time, I'm also offering a secondary prize to my @steemitbloggers family, in the form of a tip.
Current member breakdown -
Check out the list below of AMAZING support posts and upvote/resteem/comment as you wish (optional)
Write a post supporting @steemitbloggers to win the delegation (either as a full post, or just a mention), and share the link in a reply to this post
When the delegation contest ends, I'll choose FIVE @steemitbloggers posts at random & give them a @tipU tip as a THANK YOU!
Like last time, I'll be choosing the winners using the generator over at RandomResult.com. Oh, and if you haven't heard of @cardboard's amazeballs Steemit tipping service, check it out HERE.

Poll ends on February 28th
Since, according to the
@dpoll.curation
official listing on the
dApp
(short for
decentralized application
) poll,
@theycallmedan
began the poll on February 21st, 2019 at 5:19am (which I believe is EST), my raffle will end when the poll does, which will be on February 28th at 5:19am. Simply put - when the poll ends, my raffle ends. 😂 😊
Here's the list, in no particular order, and updated as they come in -
NOTE: All entries marked with a 😍 are from people outside of the Steemit Bloggers community at the time of posting
100 Feedback on Feedback - A Contest in the Name of the Community by @manoldonchev
101 A Favour for Zeke? - LAST DAY! by @zekepickleman
102 Finish it STRONG by @zord189
103 The Golden Hour! Sunset! by @papilloncharity
104 Engagement, Community Building and Social Media — It's Up to YOU! by @denmarkguy
105 Ulpg#65 a Day to remember. --------vote for @steemitbloggers by @sgbonus
106 Ice Trolls----Wednesday Walk Challenge by @tattoodjay------- ONE LAST FINAL PUSH TO VOTE FOR @steemitbloggers by @sgbonus
107 "DO...OR DO NOT. - THERE IS NO TRY" - Yoda by @steemitbloggers
108 "They Call Him Dan" (poem-contest) ... 20,000 STEEM Delegation Contest (Day 7) by @quillfire
109 The Daily spotlights – February 27 2019 by @pixresteemer 😍
110 20k delegation dpoll heads-up: What's the engagement of the 2 leading groups? by @matkodurko
111 Congratulations Steemitbloggers aka Power House Creatives! by @blockurator
112 Not over yet by @fionasfavourites
NOTE REDUX: As I was writing this today (Sunday), there were already 54 support posts published. Just to be clear, while I've included my own support posts so the number is accurate, needless to say I'm not putting my name in the drawing...LOL!
Please shout out with a link if you find/have one not listed here!
Oh, and....
Come join us!
If you're interested in joining our Steemit Bloggers/Power House Creatives family, here's how to go about it -
The APPLICATIONS Server is OPEN for the #PowerHouseCreatives (@steemitbloggers)
Regardless of who wins this delegation, I can say that I am so proud to be part of the Steemit Bloggers (Power House Creatives) community, and Steemit as a whole. You've all re-ignited my belief and faith in this platform! ❤️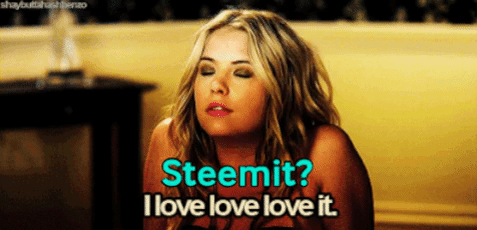 via GIPHY

Thanks for stopping by!
My posts may occasionally contain affiliate links. If you click through,
I might get a wicked small commission, with no extra cost to you.
Blog graphics created on Canva
My photographs are taken with my trusty Nikon,
sometimes utilizing my handy dandy tripod.
All words and images are mine (unless otherwise indicated),
and can sometimes also be found on my various social media sites.
Speaking of witch which...

I have one billion many homes on the interwebz.
Here are a few...
On the Steemit blogging site,
I am a proud member
of these awesomesauce communities


   




 
 



 
 
Links: PowerHouseCreatives; steemsugars; steemusa;
anonyvoter/steemians directory; helpie
 







---

Posted from my blog with SteemPress : https://www.traciyork.com/show-steemitbloggers-your-support-in-the-20k-delegation-contest-enter-to-win-1-steem/

---