A SHOUT OUT TO OUR PREVIOUS DPOLL SUPPORTERS...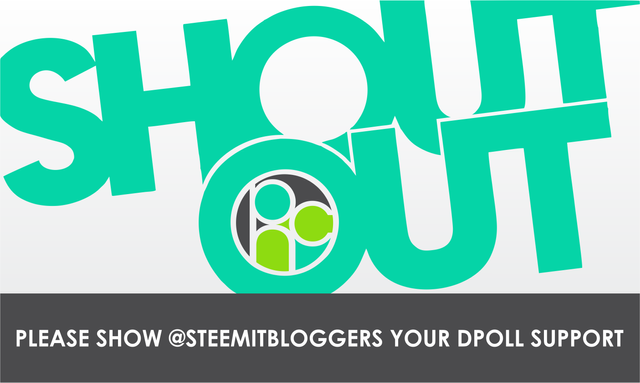 This post goes out to all the people that supported us in the previous 10k delegation poll because it has recently come to light in the current 20k poll that certain contenders have resorted to some "less than savoury" antics in order to obtain multiple votes, so whilst we would not normally tag this many people in a post - desperate times call for desperate (but still HONOURABLE) measures. Each and every person tagged in this post clearly believes in our @steemitbloggers community and what we stand for - which is why we got your votes in the last round... so I am appealing to you all again to please take a moment to read this post and consider supporting us again - THANKS!

Life is all about choices and there are certain moments in time when making the RIGHT choice carries an enormous amount of weight. The @theycallmedan 20k delegation poll is one of those moments. There are plenty of contenders for the first place position - all amazing communities and initiatives... but only ONE of the top 3 contestants is not "niche specific" and is inclusive to the Steem community at large... supporting people from EVERY SINGLE one of the top 20 nominees.
Our @steemitbloggers community is comprised of individuals who are tirelessly dedicated and enormously passionate to not only the upliftment and betterment of #STEEM but to the people actively involved in it too! Our efforts, support and influence extends far and wide into some of the most revered and loved communities, initiatives, apps and individuals on the Steem blockchain. The 20k delegation will be in EXCEPTIONALLY good hands and its benefits will spread far! STEEMIT, WE NEED YOUR HELP TO WIN THIS DELEGATION POLL. PLEASE VOTE FOR US!
We have also put out a "shout out" tweet, so those of you willing to give it a like and a retweet can do so HERE
THANK YOU IN ADVANCE TO ALL OF YOU THAT DECIDE TO SUPPORT US AGAIN!

For those of you that may still be unfamiliar with who we are...
let me introduce you to our amazing little family!
The @steemitbloggers (#powerhousecreatives) may be a small community but what we lack in numbers, we make up for with our levels of enthusiasm and passion for what we do here on Steemit. Our members are dedicated to this platform and the growth of the people on it. We have spent the last year ploughing our energies into uplifting and embracing individuals from all over the world, helping them to truly establish themselves as members of this platform and as bloggers, vloggers and the like. We have members from over 24 countries! Over and above being a part of the @steemitbloggers - 99% of our members are key players in some of the most proactive and supportive initiatives on Steemit. Our support as a collective spreads far and wide across this platform and is not in any way restricted by country or nationality. We truly are a POWERHOUSE hosting some of the most valuable individuals and finest content creators on Steemit.
THANK YOU TO ALL OF THESE AMAZING PEOPLE THAT SUPPORTED US IN THE LAST RACE - WE ALL HOPE THAT YOU WILL SUPPORT US AGAIN. IF YOU HAVE BEEN TAGGED AND HAVE ALREADY VOTED FOR US IN THIS DELEGATION POLL - PLEASE ACCEPT MY SINCEREST APOLOGIES, IT WAS SIMPLY THE FULL LIST OF OUR VOTERS. BUT PERHAPS YOU MIGHT CONSIDER RESTEEMING THIS POST TO TRY AND HELP US GET MORE EXPOSURE.
THANKS EVERYONE!!!!!!
@awesomianist
@simplymike
@condeas
@abbak7
@gandhibaba
@voronoi
@waybeyondpadthai
@jacksonchakma
@tibfox
@flipstar
@bitrocker2020
@heyimsnuffles
@bafi
@bluerobo
@trincowski
@vinayakgupta
@southernwolf
@thekittygirl
@superoo7
@sisygoboom
@emrebeyler
@nathen007
@thales7
@immanuel94
@suchy
@noekie
@porters
@blueeyes8960
@stever82
@phoenixwren
@pileofsteem
@braaiboy
@bengy
@clicked
@oclinton
@sankysanket18
@fullcoverbetting
@tazi
@phortun
@daltono
@gniksivart
@rem-steem
@matkodurko
@upvotenev
@yu-stem
@zen-art
@kaerpediem
@iamjadeline
@davedickeyyall
@sgbonus
@uyobong
@syyed
@mys
@uwelang
@timothyallen
@joancabz
@ikarus56
@microballena
@shenan
@stackin
@steemflow
@hooiyewlim
@nuthman
@buttcoins
@reinhard-schmid
@instagram-models
@myquotes
@bitcoinflood
@project7
@tryskele
@bluemist
@deadman1
@alphaccino.art
@sinlg
@roselifecoach
@appreciator
@inciter
@elegance
@darkmist
@joelai
@derekrichardson
@manoldonchev
@jaynie
@steemitbloggers
@theluvbug
@ohsnap
@happycrazycon
@allyinspirit
@niko3d
@bboyady
@sameer777
@samboy
@kimzwarch
@staker
@fireshadow
@cryptoria
@omi7
@meesterboom
@roadstories
@nebula-ai
@emmanuel.macron
@wales
@twitter.news
@brittandjosie
@robmojo
@beautifulbullies
@madushanka
@watersnake101
@cheese4ead
@psyceratopsb
@steemitbaby
@pelvis
@blockurator
@joeylim
@gardengnomepubs
@nickyhavey
@traciyork
@alexa57
@balticbadger
@resteempro
@veta-less
@alaikaabdullah
@jaichai
@ambiguity
@basicstoliving
@plantstoplanks
@samstonehill
@robinhoodupme
@robinhoodgive
@heyimsnuffless
@crypto-canine
@steemittarot
@steemitwitchery
@raymondspeaks
@jamesyork
@crypt0wid0w
@mashooq
@sam.hsuu
@route-m-d
@ksolymosi
@el-nailul
@steemcurator
@zord189
@krazykrista
@funtoz
@peerzadazeeshan
@sardrt
@judethedude
@jenina619
@foxyspirit
@merryslamb
@moeenali
@worharchub
@denion
@dawnsheree
@krazzytrukker
@dksart
@matthewmunseyart
@that-dj-guy
@claudiaz
@lynncoyle1
@welovesteemit
@sosadraws
@thegoliath
@ireenchew
@michealclauri
@curatorcat
@rebeccabe
@notimetospace
@deadsparrow
@younguru333
@irvet
@thilah
@janton
@toddrjohnson
@nanastraybutt
@jamesmovic
@mvd
@kvdphotography
@ckcryptoinvest
@delishtreats
@fitnessgal
@currykhoo
@johnskotts
@fruityexplorer
@zneeke
@heartscally
@rwedegis
@karinzdailygrind
@sadheaven
@zekepickleman
@quillfire
@oldskooliskool
@msearles
@musicapoetica
@oleg326756
@alimamasstory
@hanen
@vanessav
@behelen
@btcmaker
@cailliyork
@mofo-hunter
@dcooperation
@aydie1000
@stormrobertson
@afternoondrinks
@ilanisnapshots
@successforall
@intothewild
@goldenresteemer
@jeanlucsr
@baasdebeer
@arnulfo
@steemshop
@positivexposure
@goldendawne
@wandrnrose7
@criptoreview
@eroticabian
@arunava
@maryloti24
@algo.coder
@nickychu
@liltammy
@hlezama
@viking-ventures
@prasasth
@snowy-june
@zickychris
@doomsdaychassis
@shanedustin
@galatichunter
@smackit
@weirdjournal
@myrealminart
@simonpang
@branlee87
@wanaf
@matthewdoughty
@wendygoh
@onepercentbetter
@yhchan0815
@tagger
@dobsdies
@doana
@travisung
@ladyangelwolf
@pixresteemer
@anonyvoter
@randy-lim
@ioanadana
@mattifer
@lilacse
@blewitt
@gracefu
@kimmiecfields
@wordymouth
@derangedvisions
@thistle-rock
@artik
@leetahsar
@shaheerbari
@tomhall
@bobreedo
@sallybeth23
@hightouch
@camiloferrua
@donsie
@daveonarrival
@birdsinparadise
@cindycam
@apolymask
@nateonsteemit
@mrsummist
@zamifara
@zayyadmikael
@zayyad83
@zaraa15
@almawaddah
@farhafarhana
@addicttolife
@artopium
@artturtle
@learnelectronics
@manicesoteric
@solocult
@steem-ax
@dnitz50
@immarojas
@joannewong
@king-cobra
@artakush
@melindajamulis
@sultnpapper
@dalemajid
@alaqrab
@ambr.global
@purepinay
@catweasel
@denmarkguy
@whitelightxpress
@nikv
@heartbeat1515
@annazsarinacruz
@myd77
@nera0503
@walkofhope
@crispinhung
@harmonyval
@pixelfan
@blessed-girl
@alokkumar121
@michelmake
@camuel
@roxy-cat
@najorie
@elisp02
@missabigail
@mediawizards
@amalinavia
@celsius100
@loistoryador
@asmeraldda
@itisjustme
@artbyclark
@fitinfun
@paradise-found
@blackcherry
@charliechan
@chinesecheckers
@deerhunter
@gashog
@gratefulvibes
@greenlantern
@battlemaster
@islander
@p1eter
@dse
@dewallen
@theslendermancan
@adriaanlow
@deborism
@organicgardener
@cryptkeeper17
@mastergerund
@mightpossibly
@ladynazgool
@thekitchenfairy
@blue.panda
@firepower
@barge
@farahkhanchughta
@indigoocean
@jbreheny
@anroja
@shawkr13
@starjewel
@serapium
@abyni
@fitinfunfood
@bxlphabet
@drawmeaship
@inalittlewhile
@rjoshicool
@arwine
@girlbeforemirror
@azurejasper
@milkcratemarge
@blackwoodborneo
@kr7753191
@wayofricco
@vision20twenty
@mrfantastis
@blanchy
@roseri
@iyanpol12
@rajendra-dmpro
@nantzjbalayo
@guchtere
@dwiitavita
@parsifalangel
@daring-celt
@lizziesworld
@rezoanulvibes
@sarkash7011
@dreamzchm
@anatolich
@sndbox
@hungryforblood
@creativecrypto
@lenasveganliving
@csusbgeochem1
@hans001
@calisteem
@happyme
@inthegarden
@modernday49er
@numundo
@fatandhairy
@khasa
@manknowthyself7
@kibela
@amy-goodrich
@frostyamber
@steemlet
@steemling
@thewildcrafter
@betterthanhome
@aquinotyron3
@recan
@lemondrop
@mama-bear
@papa-bear
@paradise-baby
@paradise-garden
@paradisefound
@vangie
@spanglish
@steemitnflpickem
@sumowrestler
@sunset
@sunspot
@wwh2h
@golf-galaxy
@golf-nut
@golfingtoday
@pepsi-cola
@elvis-lives
@elvis-presley
@paradiseroatan
@paradise-roatan
@roatanparadise
@islandparadise
@islandgolf
@islandpalmtree
@islandflower
@roatan
@tequilanights
@bustybeauty
@christmastree
@christmaslights
@christmascandle
@whereswaldo
@corvetteclub
@redcorvette
@bananarama
@ddcup
@maplenut
@tropicalemerald
@yaariart
@riovanes
@mistakili
@tjoet
@robinsonr810
@gardenart
@explorernations
@jwolf
@sajkus
@wrestlingworld
@oscarps
@abitcoinskeptic
@bubke
@macoolette
@trendingsam
@onthetrail
@bytrailium
@elizabethharvey
@mhdkh

WHO ARE THE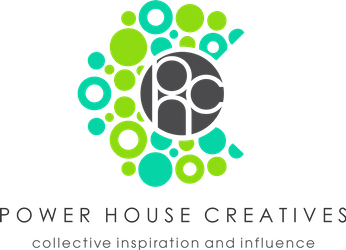 The Power House Creatives is a discord community of individuals who are committed to producing content which adds value across multiple platforms. We are STRONGLY focused on supporting our fellow members individual growth as well as offering support to those that are still trying to get ahead. We are a CLOSE KNIT community of individuals, each with our own strengths, passions and input, yet ALL willing to go the extra mile for our family members... WHY? - because, simply put - we CARE about one another and MANY HANDS make light work! - THAT is what FAMILY is about! - To infinity and beyond...

INTERESTED IN SUPPORTING CURATION INITIATIVES?
@theluvbug regularly supports the Steemit community with upvotes and resteems of great content which is really adding value to this platform, but in order to grow and be able to offer MORE SUPPORT, @theluvbug needs your help - with upvotes and resteems of the latest curation announcements on that profile.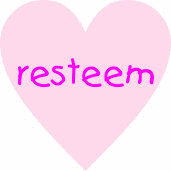 PHOTO TAKEN WITH MY SAMSUNG GALAXY NOTE 9