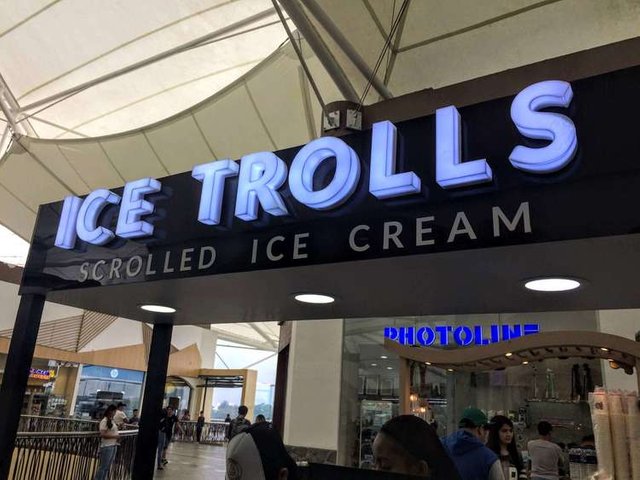 Hello guys!
My sister wanted to get dessert and she decided that she wanted to try this stall located at the top floor of SM Baguio called ICE TROLLS scrolled ice cream.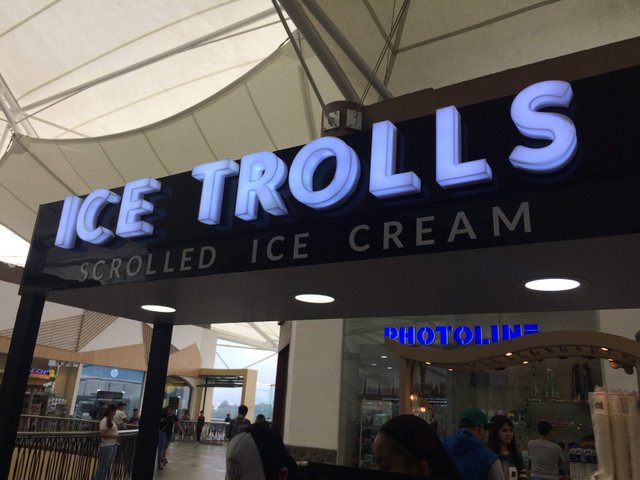 This is the menu of the stall, I noticed something about the names. The products that they were selling were named after celebrities here in the Philippines. The price range is around 80 Php which is around 1.54 USD to 160 Php which is around 3.09 USD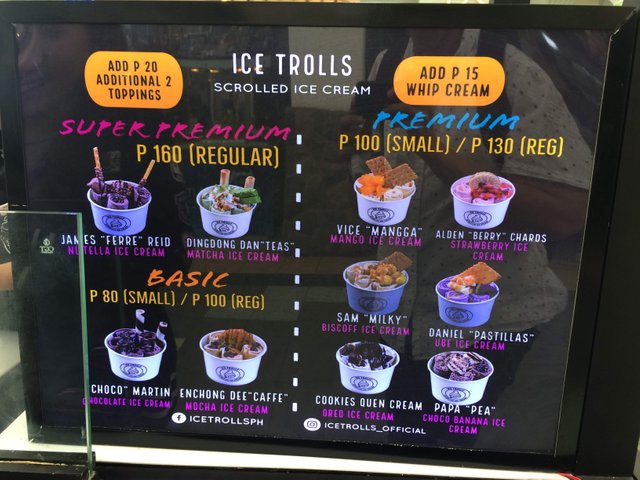 It was my very first time to try this kind of ice cream and I had no clue why they called it scrolled ice cream until I watched them make it. Here are some photos showing the process in making this ice cream. First they added the Ice cream base on the cold plate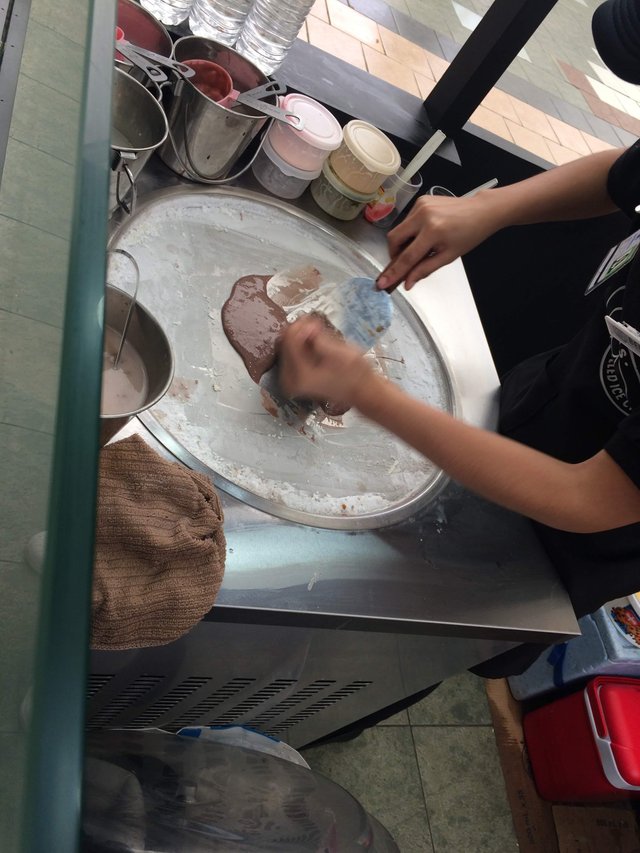 They added some toppings and were chopping it down.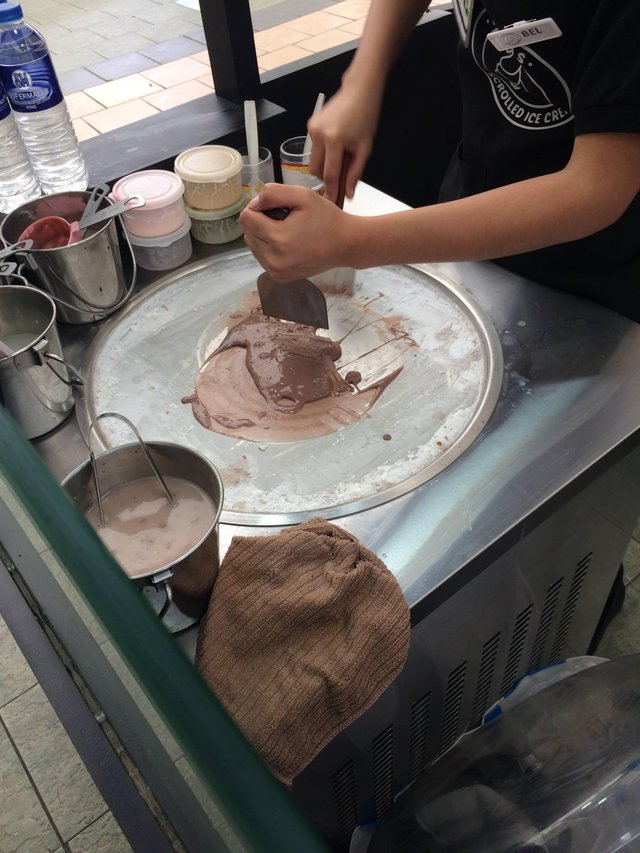 They flattened the base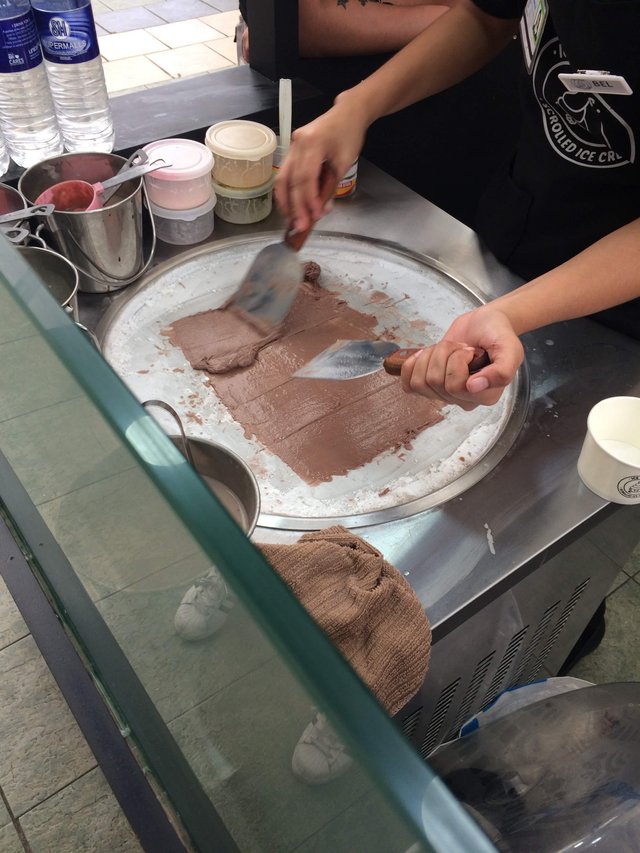 Then it started freezing on the cold plate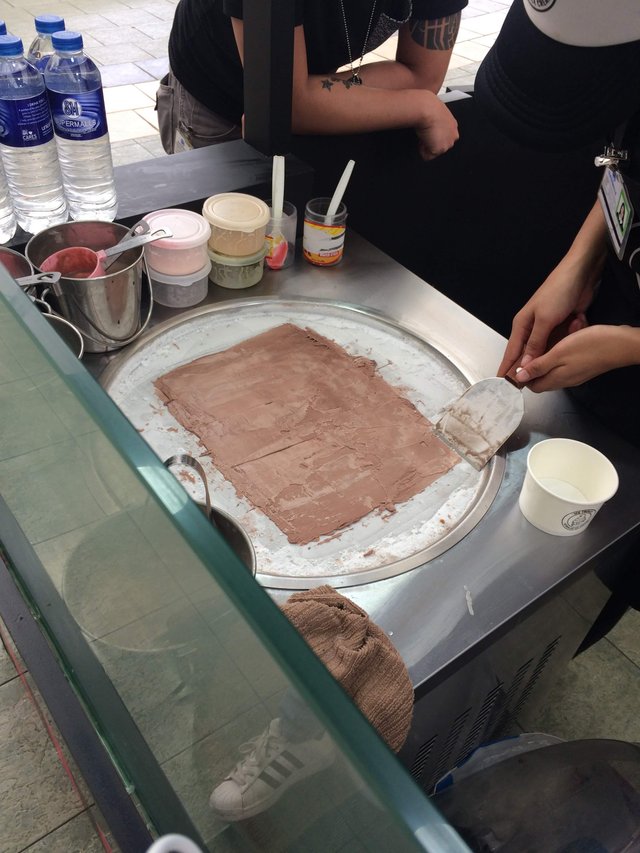 When it was frozen, they started rolling it up and I was dumbfounded and I said to myself so that's why they called it scrolled ice cream.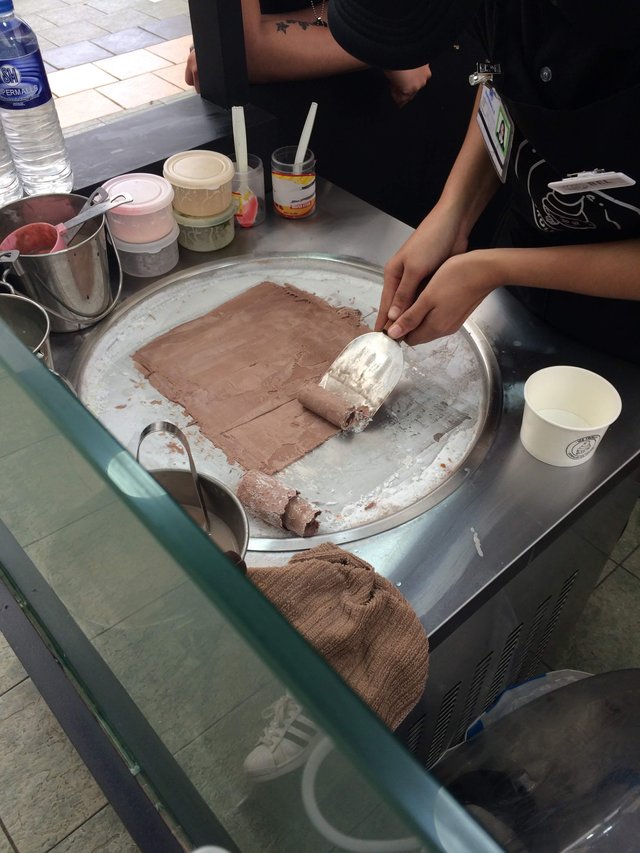 I really like the presentation of the ice cream. I ordered the Choco Martin Chocolate Ice Cream. It was good but not great.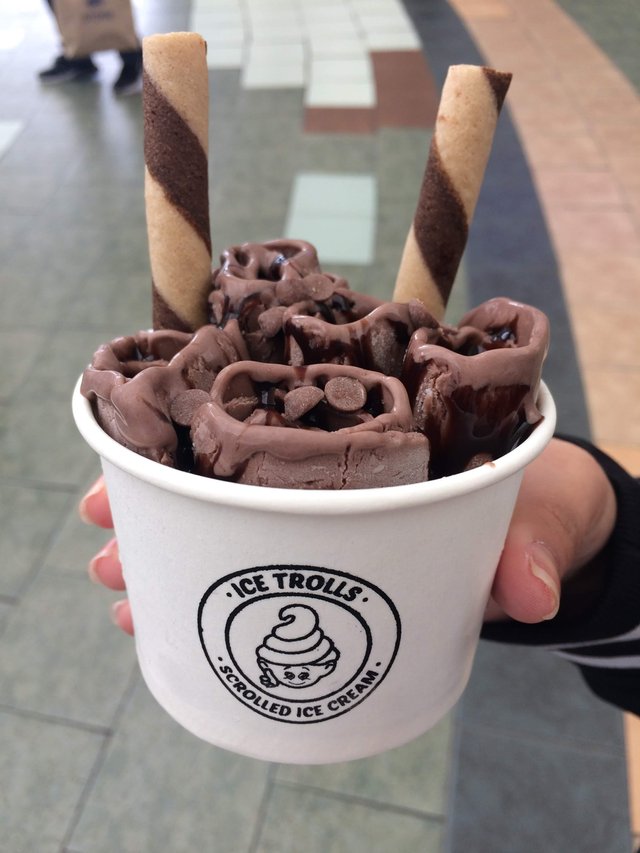 My sister ordered the Sam Milky biscoff ice cream and when I tasted it, I was regretting that I got chocolate( I really wanted cookies n cream but it was out of stock). I really enjoyed watching them prepare these desserts.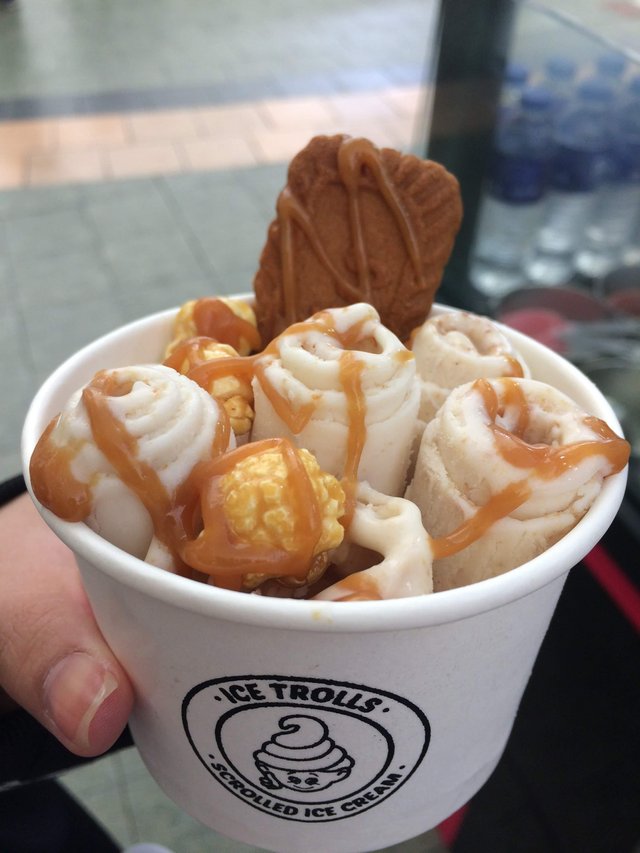 During the day I saw this cat just sitting in our mono block chair. It was probably enjoying the heat of the sun and when I went close it didn't even flinch or run away.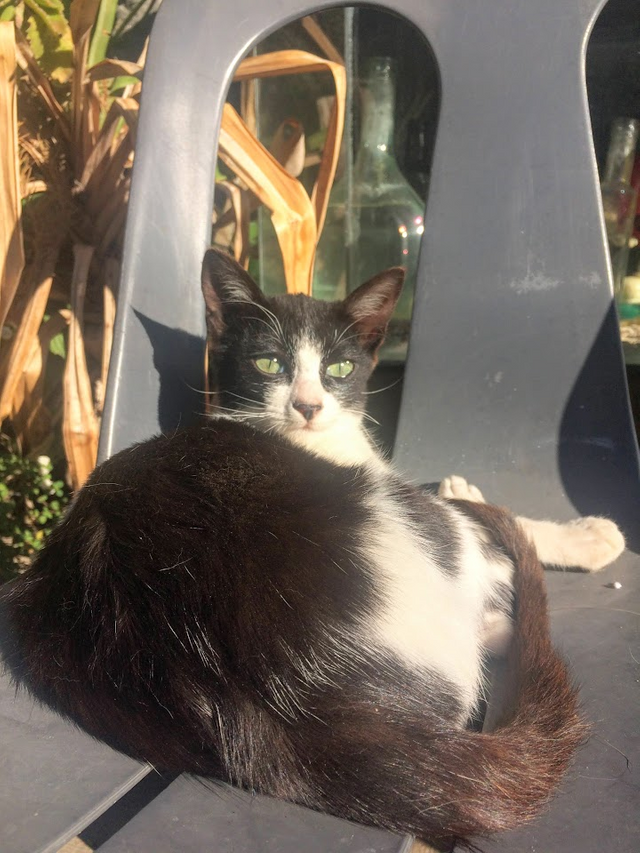 I went to the back of our house and I noticed that there was a tree with no leaves at our neighbors place and decided to take a photo of it, I hope that it isn't dead yet. When I made it black and white I just showed so much and made me think that we should really try our best to preserve our environment.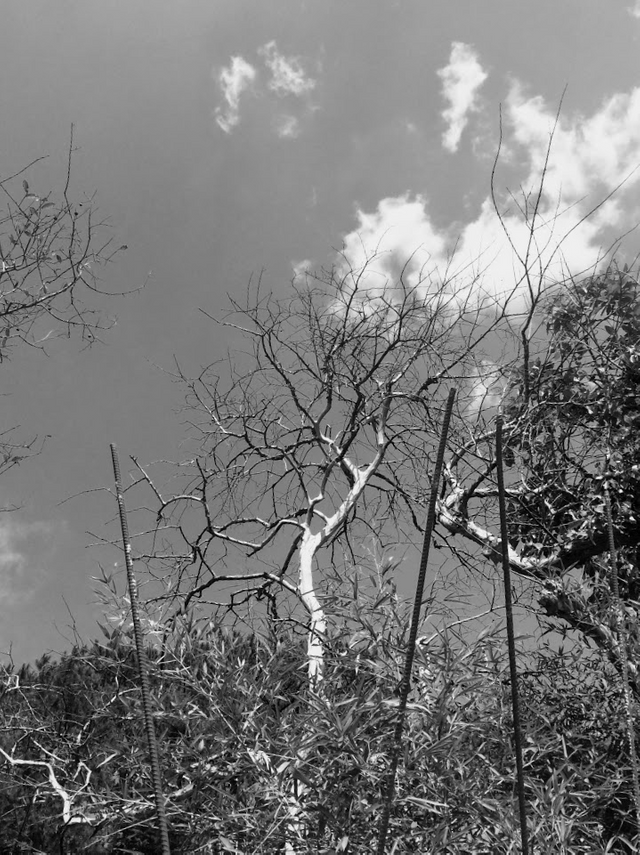 This is our macopa(Syzygium samarangense) tree in our house. There are no fruits yet but I took a photo of it and I was playing with the filters of google photos and it turned out to something that I would like someone(probably my brother) to draw in the future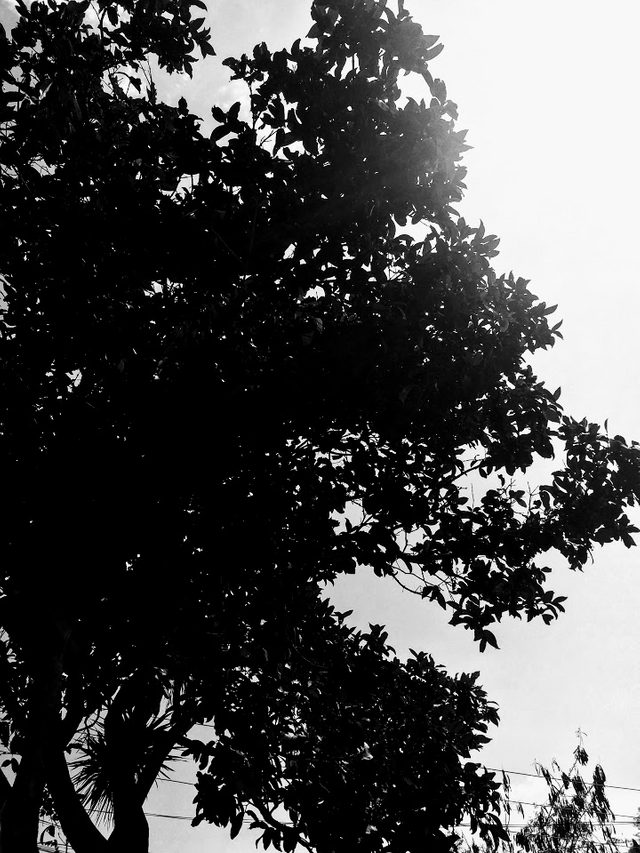 While I was taking photos there was a bird that was chirping so I just zoomed it in and took a photo of it. It's kinda blurry because I was just using the camera of my phone.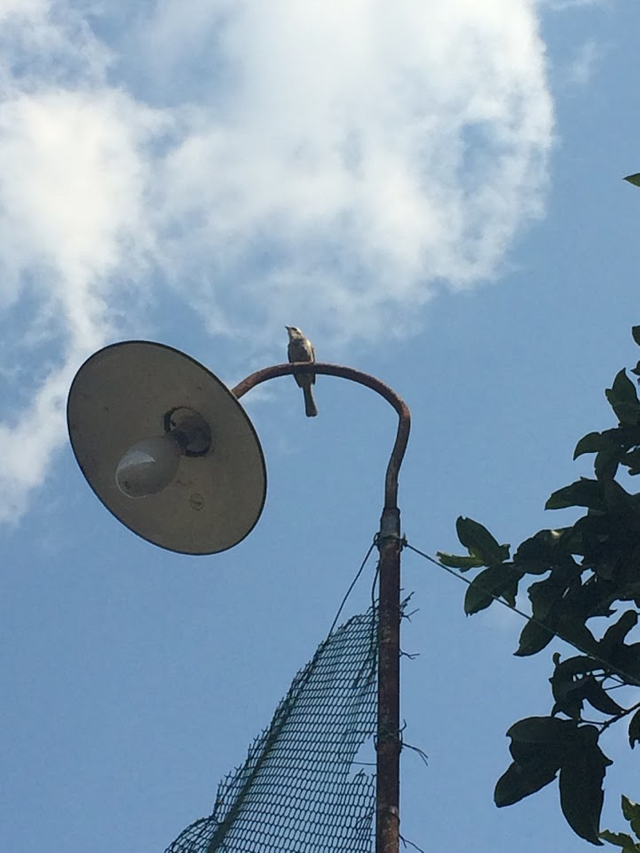 Thanks for reading!


There's only a few hours left before this contest ends


and for one last time I shall ask for your support to please


vote for our community.


Thank you so much!

I would also like to thank everyone who has been supporting us this past week. May you guys continue to be Blessed!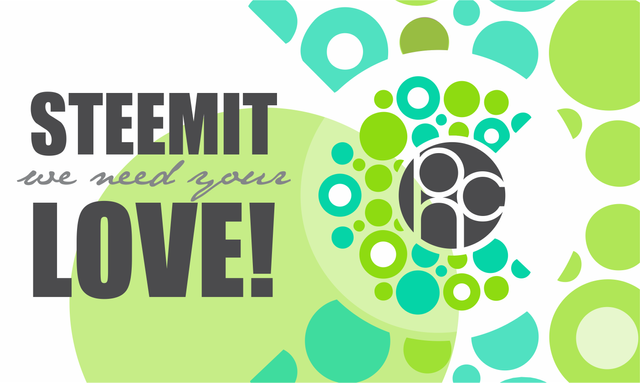 If you support the @STEEMITBLOGGERS (aka #powerhousecreatives) then please can you show us some love with your vote and possibly a resteem of this post to spread the word far and wide!
How to vote?
1 Click the below link.
2 Login to steemconnect
3 Select 'steemitbloggers'
4 And youre done!!
https://dpoll.xyz/detail/@theycallmedan/which-steem-project-should-i-delegate-20k-steempower-to-for-1-year/
THANK YOU TO EVERYONE WHO HAS SUPPORTED US GETTING THIS FAR!

Animation by @zord189
---
Restaurant Information

Ice Trolls



SM City Baguio Luneta Hill, Upper Session Rd, Baguio, 2600 Benguet, Philippines
---
Ice Trolls----Wednesday Walk Challenge by @tattoodjay------- ONE LAST FINAL PUSH TO VOTE FOR @steemitbloggers
This post participated in the Tasteem contest Takeaway