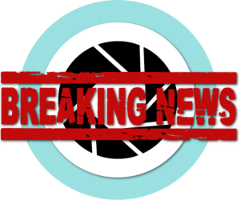 Nope… the news is not to announce that someone new has discovered my real identity, this time it's to ask for your input…
I've been thinking (yes, sometimes I do 😉) about the concept of the Daily Spotlights and want to try something a bit different…
Right now the post/pictures I resteem are always from the same people… and as this is a small community, I bet you all already saw, voted or even resteemed the pictures I showcase in the Daily Spotlights. At least (and I know it's been a while since the last DS) I noticed a decreasing interest for the DS…
Furthermore it would be great to see a bit more interaction (upvoting, resteeming, commenting) between the community-members…
So, for these reasons I propose to :
Limit the number of Daily Spotlights to 5 entries per edition.
I will select the 5 winners based on… your input! Just comment on every DS with the link of a post from someone you would like to see featured in the next DS. Yes indeed… someone else, not your own post 😉
The 5 winners will be resteemed and upvoted by me. Of course I hope you will all also comment and or vote on those posts from time to time.
What do you think? Feel free to comment with your feedback about this changes or even start by nominating someone… All other input is welcome of course!