"DO...OR DO NOT. - THERE IS NO TRY" - Yoda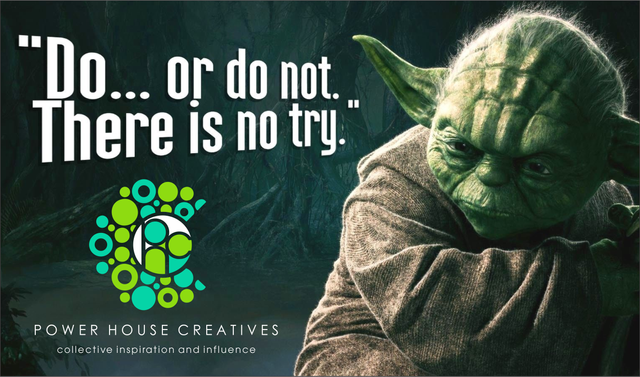 So, this is it #STEEM peeps! The end of the @theycallmedan #dpoll delegation road is near. Our 118 members from 30 countries, involved in countless Steem communities and projects - have shared their enthusiasm, passion, thoughts, dedication and confidence with ALL of you throughout the 6+ days of this race - so there is little left to say, other than - to share the above quote and sentiment - applicable not only to us as a community but also to those of you that have not yet voted ;)
So - if you have not yet voted and would still like to show support to a community which TRULY embraces and embodies the POSITIVE SUSTAINABILITY of #steem - then PLEASE go and vote for us
And no matter the outcome of this poll - I share one last quote and sentiment that I know RESONATES with EVERY SINGLE member within our Power House!
ONWARD AND UPWARD!!!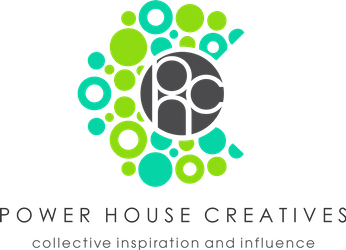 And a HUGE thank you to ALL of the FANTASTIC people that played a part in getting us this far! You guys are AMAZING!!!!!!!
@appreciator
@adetorrent
@cryptomancer
@flipstar
@nuthman
@davedickeyyall
@bitrocker2020
@abh12345
@isaria
@amico
@blewitt
@project7
@macoolette
@pixelfan
@kenny-crane
@pouchon
@improv
@sardrt
@daltono
@runicar
@simplymike
@c0ff33a
@phortun
@delishtreats
@algo.coder
@zord189
@tibfox
@jaynie
@morkrock
@bafi
@princessmewmew
@azizbd
@nikv
@felt.buzz
@buttcoins
@immanuel94
@arunava
@georgeboya
@reinhard-schmid
@giantbear
@abitcoinskeptic
@blanchy
@livvu
@masterthematrix
@mariannewest
@apolymask
@girlbeforemirror
@thekitchenfairy
@trincowski
@nomadicsoul
@kimzwarch
@clixmoney
@mvd
@scrawly
@onepercentbetter
@veryspider
@shadowspub
@condeas
@djlethalskillz
@derangedvisions
@dswigle
@atomcollector
@superoo7
@steemflow
@goldendawne
@steemcommunity
@kaelci
@snook
@iamjadeline
@zen-art
@azurejasper
@saffisara
@arbitrarykitten
@bengy
@camuel
@matkodurko
@schoolforsdg4
@balticbadger
@oscarps
@emsonic
@papilloncharity
@brittandjosie
@beautifulbullies
@fullcoverbetting
@cryptogee
@theturtleproject
@qwoyn
@doomsdaychassis
@oleg326756
@derekrichardson
@nickychu
@traciyork
@kaerpediem
@joeylim
@johndoer123
@cheese4ead
@wandrnrose7
@wilsonkoh
@pagliozzo
@danielwong
@anneke
@bluemist
@evecab
@betterthanhome
@lynncoyle1
@dksart
@ryivhnn
@bil.prag
@bigbear
@heyimsnuffles
@russia-btc
@plantstoplanks
@janton
@robmojo
@freecrypto
@thekittygirl
@daveonarrival
@michelmake
@awesomianist
@nnnarvaez
@liltammy
@dmilliz
@alishi
@pataty69
@orangila
@branlee87
@thermoplastic
@happycrazycon
@bboyady
@byn
@braaiboy
@samstonehill
@paintingangels
@holydog
@joanstewart
@nickyhavey
@erikklok
@depot69
@edouard
@anggreklestari
@steemitbloggers
@jk6276
@rebeccabe
@josephsavage
@neumannsalva
@amalinavia
@actifit-peter
@hidden84
@tygertyger
@clicked
@ambr.global
@mike314-0005
@ireenchew
@palikari123
@danieldoughty
@denmarkguy
@thegoliath
@zekepickleman
@artakush
@pixresteemer
@blockurator
@veta-less
@jenina619
@vempromundo
@rjoshicool
@verasj
@thereikiforest
@manoldonchev
@fitinfun
@xcountytravelers
@vinayakgupta
@intothewild
@viverridae
@hazem91
@watersnake101
@instagram-models
@sodom
@beverlyjoe
@zephalexia
@behelen
@wordymouth
@sam.hsuu
@reddragonfly
@rezoanulvibes
@wales
@aaronmcheong
@hooiyewlim
@prasasth
@ntowl
@quillfire
@art-universe
@gtpjfoodbank
@psos
@photoanthill
@dreamarif
@wholeself-in
@byebyehamburgers
@goodnode
@arwine
@mistakili
@claudiaz
@notimetospace
@foxyspirit
@jaichai
@roxy-cat
@faustofraser
@zamifara
@kanrat
@toddrjohnson
@curatorcat
@steemitbd
@fionasfavourites
@lilacse
@stinawog
@bluerobo
@farizal
@noekie
@rwedegis
@womenempowerment
@phototalent
@andreajane
@raymondspeaks
@wanaf
@thilah
@mattifer
@ikarus56
@suntree
@heartbeat1515
@peerzadazeeshan
@joelai
@horriblesteemian
@alimamasstory
@szabolcs
@socalsteemit
@heypapalegend
@niko3d
@audreyclaire
@suchy
@badassjohn
@berien
@photobe
@aejackson
@celsius100
@anonyvoter
@bxlphabet
@bidesign
@theluvbug
@acostaeladio
@thedarksideshow
@littlebear
@johnskotts
@sgbonus
@lizziesworld
@whitelightxpress
@roselifecoach
@classical-radio
@tryskele
@nourtawfiq
@jennimorillo
@mayb
@bluepanda
@suffragator
@buzz.lightyear
@vanessav
@alexa57
@fruityexplorer
@kimmiecfields
@bobskibob
@drawmeaship
@appalachain
@himalayannomad
@broxi
@richgang
@king-cobra
@nytrie
@shadonchandra
@azmielbanjary
@heartscally
@harmonyval
@chanelcalestus
@alchemystones
@musicapoetica
@bullinachinashop
@nanastraybutt
@medro-martin
@jonsnow1983
@steemcurator
@bennywb56
@heyhaveyamet
@fitinfunfood
@pushpedal
@brotherbear
@lizachong
@psyceratopsb
@jeanlucsr
@tjoet
@crmilazz
@celo769
@indorecipe
@edgaruvm
@daring-celt
@blue.panda
@paramimd
@wems
@nmcdougal94
@msearles
@esteban-luna
@route-m-d
@yesslife
@fernando.lubezki
@crypt0wid0w
@blackwoodborneo
@gardengnomepubs
@ambiguity
@wendygoh
@andrina
@hananali
@inlakech
@gracefu
@simonpang
@cosmictriage
@nurseanne84
@jaysmasterpiece
@raynen
@sosadraws
@ramblingradio
@krazzytrukker
@crispinhung
@fitnessgal
@ohsnap
@wesphilbin
@kryptokayden
@rubberduckiemom
@judethedude
@sustainablelivin
@karmashine
@yuba.wallace
@orphansofdoom
@steemittarot
@zayyadmikael
@ivora
@sirtorito
@robinhoodupme
@currykhoo
@heyimsnuffless
@annas58
@oldskooliskool
@luluwinda
@dcontest
@ckcryptoinvest
@bendotri
@olaexcel
@aziz-socialshare
@zzuzza
@littledrummerboy
@nowian.man
@zaraa15
@ladyangelwolf
@lizablove
@superday
@zayyad83
@dewiasih
@webfoot
@evans-adventures
@cryptogranny
@khigley
@sumowrestler
@chandpur
@owasco
@manicesoteric
@cailliyork
@theycallmebaka
@thebridgeofhope
@teambull
@janetj
@teamfightclub
@college.fund
@basicstoliving
@gg2
@yhchan0815
@yaariart
@musicfan
@sunspot
@hilary.clinton
@savagekathryn
@abellehera
@bhavyalakshman
@kristiankho
@zickychris
@largefarva
@resteempro
@drugsarebadmkay
@almawaddah
@sunset
@granolalight
@steemaddiction
@helenkeller
@ryleebear
@wildflower8292
@mellindor
@drazeus
@matuca
@larasbpn
@layneebug
@youalreadylost
@profanereviews
@maitre
@melissamyra
@yelbosco
@erlina-aurora
@kristaldiva
@pedronel
@the.punisher
@ambergrace
@aron117
@vangie