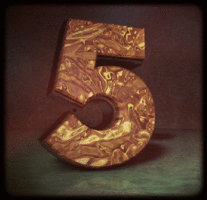 ---
My Top 5 In Order
---
As one of the 5 judges, and as an original artist also, I aim to represent the best original artists in this contest from our wonderful Steemit community. I am keeping my ears open for cover artists as well, don't worry but creating an original song is indeed impressive, especially if executed and performed well. Best of skill and performance to you all next week. This week was great and had a lot of entries. There were many gems I found and there were still many talented performers who entered, so forgive me if I didn't list you, I definitely heard everyone's entries. See you next week!
---
1.
@amyinautumn's
"Eat You Alive"
Original Song
A song like this indeed embodies a certain beauty rising from a place of cold despair and pain. You have performed this original moving song so passionately that the feelings translate near tangibly as you belt out your strong, and admirable vocals. Not only did you sing this well, you performed it with fully, well-controlled emotion to convey the heartache and bitterness that results from a harsh severance between once connected love. Glad to see and hear you have created something wondrous out of a dark place which represents your dignified self respect. You are without a doubt talented with a lot of attitude and style. Thanks for sharing this with us.
https://steemit.com/openmic/@amyinautumn/steemit-open-mic-week-63-eat-you-alive-original
---
2.
@olaivart's
"When She Loved Me" by Sarah McLachlan
Cover Song
Your entry was such a pleasure to listen to. There is no need to apologize for the wonderful acoustics your bathroom provided to enhance the experience of your beautiful voice. You captured the sweet essence of this moving song and maintained the profound tender aura of each note that brings to life this memorable song. I was in tuned to every high and low note you sang and was rooting for you from start to finish in your near flawless delivery. This highlighted your gift of music and this was a great cover choice that shows the soft and sentimental side of you. Your vibrato was spot on and I can only imagine how you sound when you're not holding back your full force vocals. Thank you for sharing such an inspiring, yet simply commanding entry.
https://steemit.com/openmic/@olaivart/steemit-open-mic-week-63-when-she-loved-me-by-sarah-mclachlan-or-toy-story-2-ost-cover
---
3.
@kayclarity's
"Only Ever You"
Original Song
Absolutely fantastic original song. The lyrics are really well written with a depth of poetics and the way you have crafted your melodies from beautifully dark tones to bright hopeful revealances of your love truly shows your level of high quality artistry. You guitar playing and captivating singing really made you a force this week and I hope you continue to see more success for such wondeful music you share with us. Your voice is silk woven and free flowing as spring blown flower petals. That's the best way I can describe how amazing this song and your entry is. Looking forward to your next performance, you've got skills.
https://steemit.com/openmic/@kayclarity/open-mic-week-63-original-song-only-ever-you
---
4.
@jamaris'
"Pieces"
Original Song
I could feel the pain embedded in this personal story revealment song of yours and it was an emotionally charged performance that demands respect, acknowledgement and appreciation. Your steady rhythmic attack of lyricism describing the turmoil you face with your mother's love, the stability of your family and your siblings that take their own paths into a less desirable direction of your mother's expectation is what makes this a very powerful and unique, stand out entry. Not only do you emcee/femcee rap well with timing delivery and conviction, but you have a really nice voice as well to compliment the aggressive and serious tones. Both skill sets balance each other out wonderfully and remind me of my own style to how I approach Hip Hop with Soul and R&B intertwined. I would love to see more femcees take part in our Steemit Open Mic Contest so thank you for participating and showcasing your talents with us all! Respect!
https://steemit.com/openmic/@jamaris/steemit-open-mic-week-63-pieces-original-song
---
5.
@kjablonski's
"Who Will Save Your Soul" by Jewel
Cover Song
Don't let this fifth place placement fool anyone reading this. @Kjablonski, you're one of our elite performers in this Steemit Open Mic Contest, week in and week out you continually stun us listeners in the audience with great, consistent performances back to back to back. This entry is no exception as you bring to life another powerful song with your fierce, yet compelling vocals. Your son adds that extra charm to your submission and you completely do this song beyond justice with your overall presentation. Oh and regarding that "obnoxiously long note" I thought it wasn't bad at all, maybe a second or two would have been overkill but it was a nice transition as you were rifting and you also have great control and delivery over your effective vibrato. Thanks for another memorable performance.
https://steemit.com/openmic/@kjablonski/steemit-openmic-week-63-who-will-save-your-soul-cover-feat-ben
---
---
---
Honourable Mentions
My Top 7 In No Particular Order
---
7.
@yourmercury's
"The Thrill Of It All" By Sam Smith
Cover Song
https://steemit.com/openmic/@yourmercury/steemit-open-mic-week-63-the-thrill-of-it-all-sam-smith-cover-by-me-yourmercury
---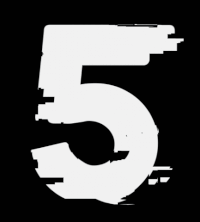 Thank you for viewing and reading this post in its entirety, I hope you enjoyed it for what it's worth.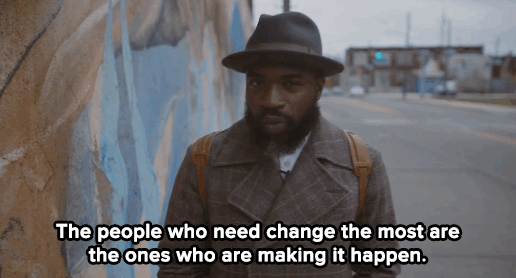 ---
All Gifs used from Giphy.com
Next Post coming tomorrow