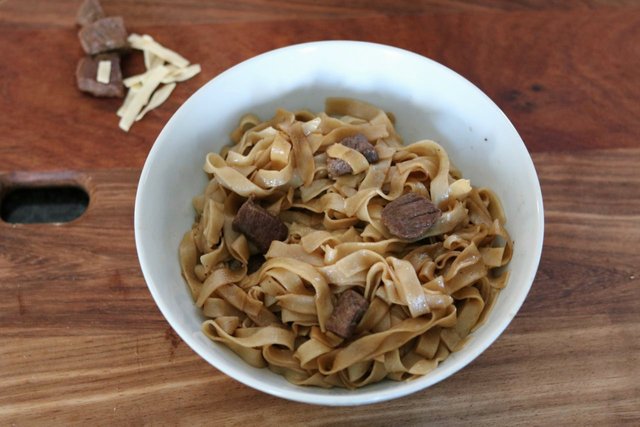 Steak and Noodles? Sounds like an amazing combination to me. This recipe tastes amazing and is so worth making. For someone who isn't really a pasta person (Except Mac and Cheese of course), this blew my mind. My boyfriend made me this and I just had to share it with you guys.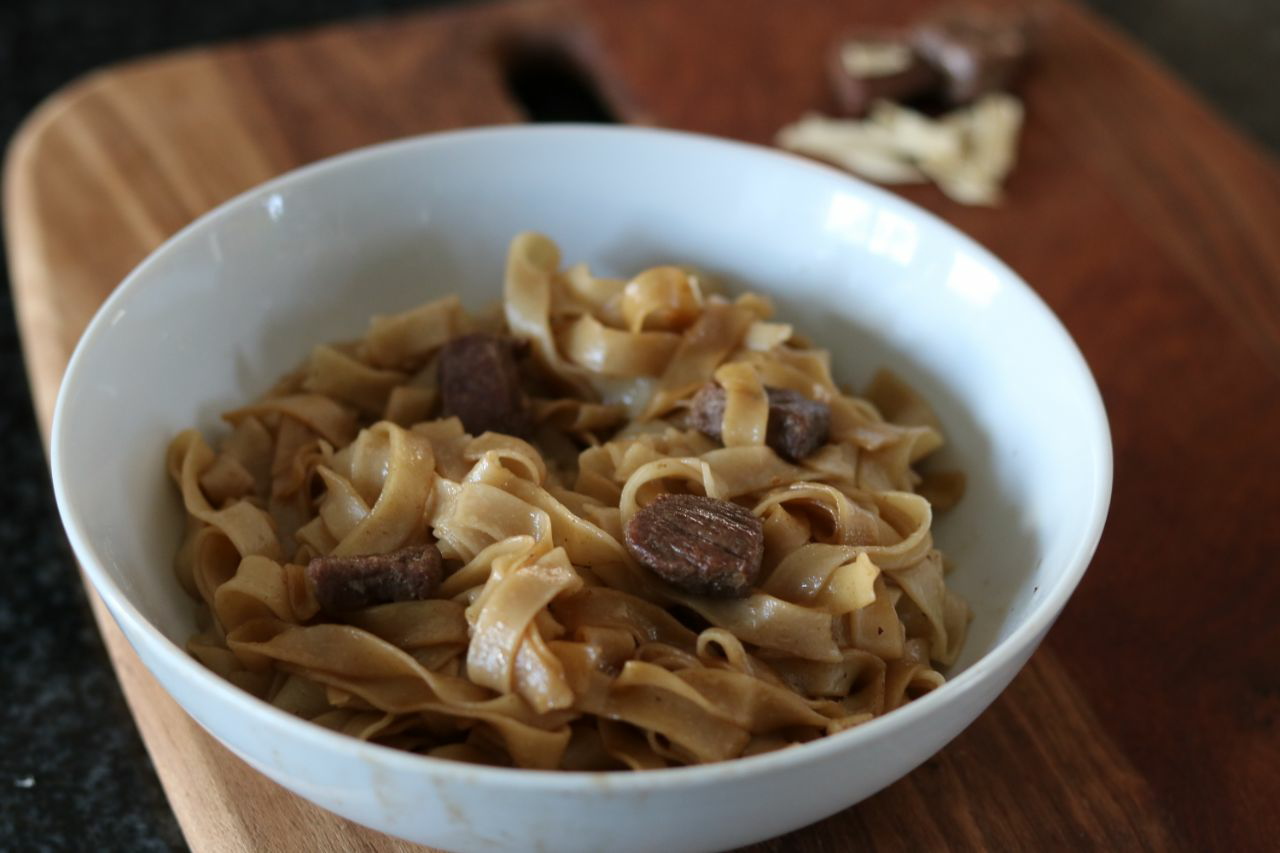 What you'll need:
100g of Chinese egg-noodles (Gluten free or gluten - which ever suits your diet)
40g steak chopped into squares
20ml of soy sauce
5ml of oyster sauce
1 tsp sugar
10ml olive oil
This serves 1
Start off with boiling water on the stove and then adding the noodles into the pot and leave it there on medium heat for about 12 minutes to cook. While you're waiting for that, put a saucepan on medium with the olive oil inside and fry the steak until it is cooked. (However you like your steak, I like mine medium rare) Then prepare the sauce by mixing the soy sauce and the oyster sauce in a separate bowl, while you wait for the noodles to finish boiling.
When the noodles are done, drain them and put it back on the stove on very low heat as you add in the sauce and the sugar and stir it all together for about 30 seconds. Then take it off heat and add the steak into the mixture. Once you are done with everything, plate the noodles and enjoy.
Try this for yourself or make it for your family or a group of friends. It's a delicious recipe and can cater for most fussy eaters too. I hope you come right with this recipe.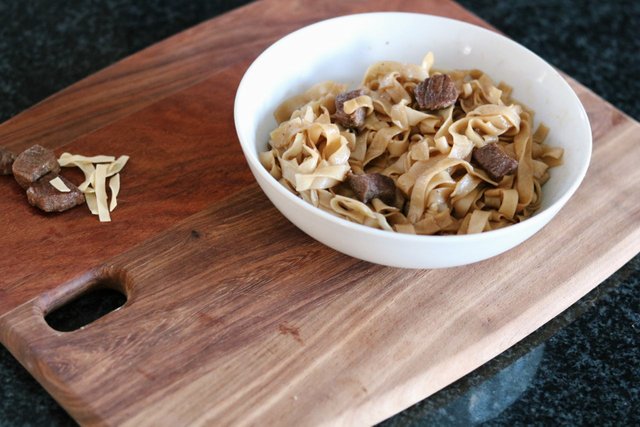 I hope you enjoyed another Lazy Kitchen🍳 post. I hope I see you in the next one. 😌
Other recipes include:
The Best Nacho Recipe
Coconut Cream Mushroom Sauce
Sweet Potato Burritos
Best Bacon and Cheese Pasta
5 Ingredient crunchies
Quick Chicken Schnitzel and Caulimash
2 Minute Reeses Oatmeal
Simple Wrap That Will Blow Your Mind
One Ingredient Gluten Free Tortilla Wrap
Easy Baked Carrot Cake
5 Minute Beef Tacos
Savoury Egg Breakfast
Best Chocolate Peanut Butter Smoothie
Chicken Quesadilla
Rocky Road Waffles
Quick Delicious Burgers and Sweet Potato Fries
Easy Butter Chicken Curry
5 Minute Tacos
Healthy Lasagna
And so on..
All my recipes are gluten free because I can't consume gluten for medical reasons, but you can always substitute if you wish and the recipes will still taste amazing. 😌


CHECK OUT MY LAST POST✋: https://steemit.com/food/@themessup/lazy-kitchen-the-best-nacho-recipe
And if you like my work, be sure to click here to follow me and together lets build a bigger bond on steemit. ✊
I ALSO UPVOTE GOOD COMMENTS ❤