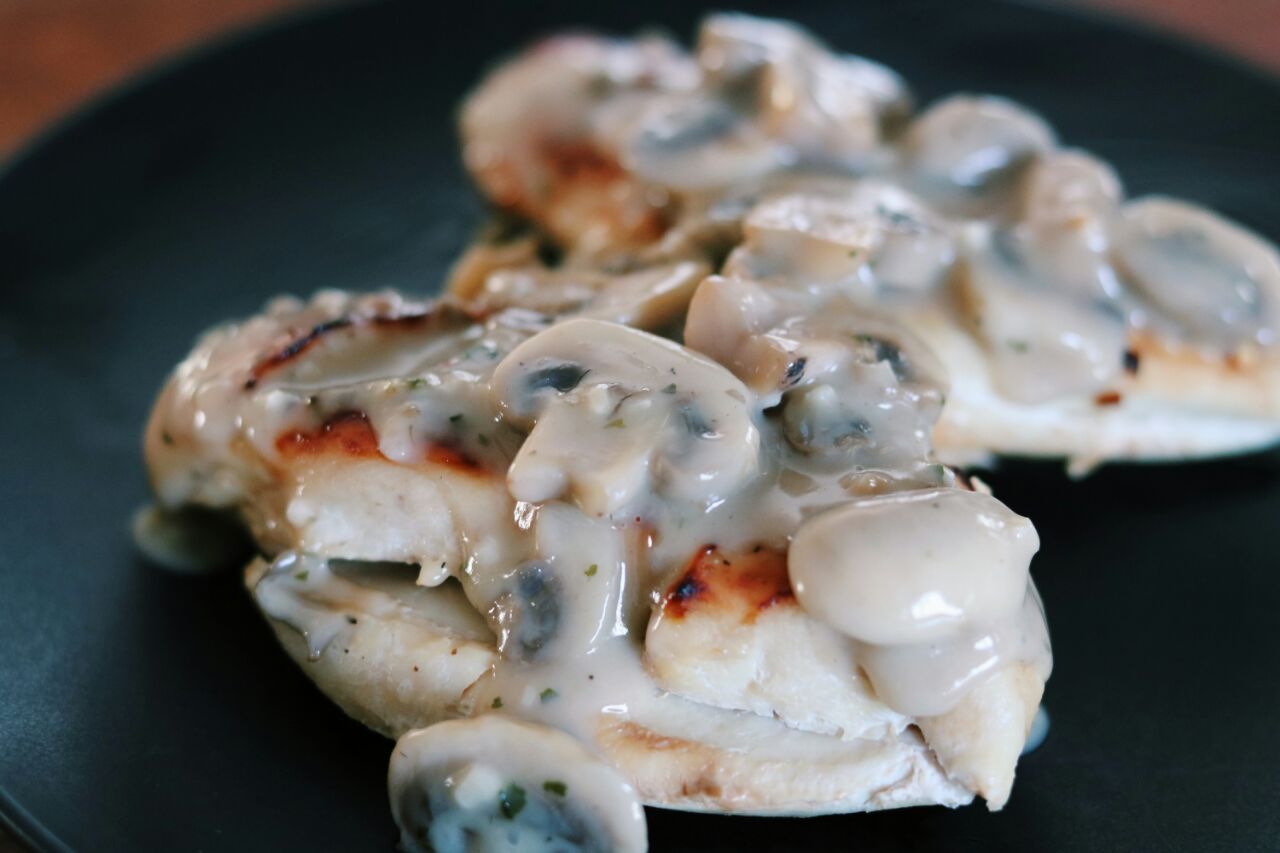 This recipe is really easy and really quick. You can serve it on steak, on chicken, in a chicken and mushroom pie or whatever your heart desires. Let me show you just how simple this recipe is. 😉
What you'll need:
5 sliced mushrooms
400ml coconut cream
1 tsp of mince garlic
1 tsp of minced thyme
1 tsp gravy
A pinch of salt
1/2 tsp nutritional yeast (optional)
1 tsp of olive oil or coconut oil
This should serve 2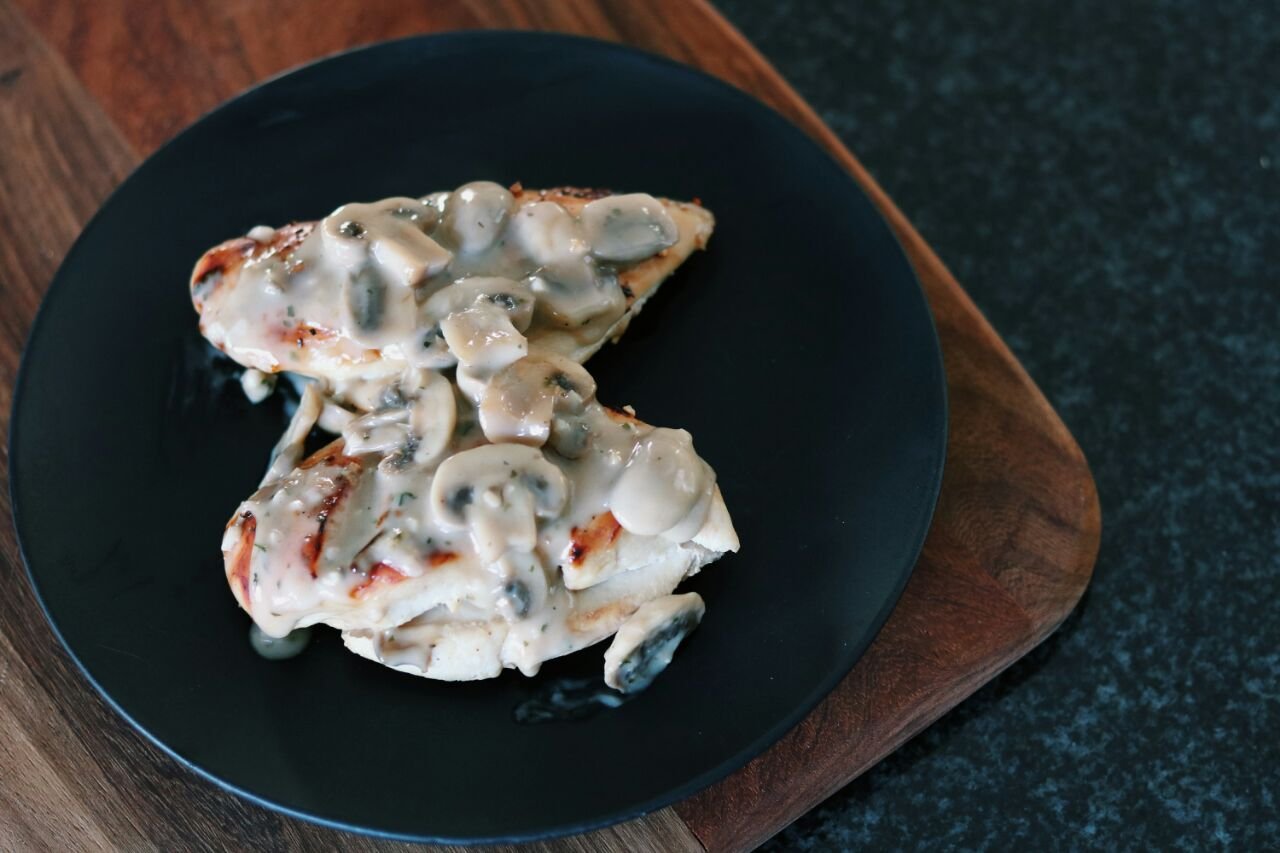 Saute the mushrooms with the garlic and the gravy until the mushrooms are brown. (Saute them in about a tsp of oil and make sure it is on medium heat.) Then add the coconut cream with the salt, thyme and the nutritional yeast.
Remember to stir the sauce at least every 20-30 seconds while it's cooking. Continue cooking for about 1-3 minutes until it is warm and creamy and all the flavours are cooked and mixed in with each other. And then all you need to do is add it to your dish. Not time consuming or difficult to follow. It also tastes amazing and I love it. You can thank me later. 😉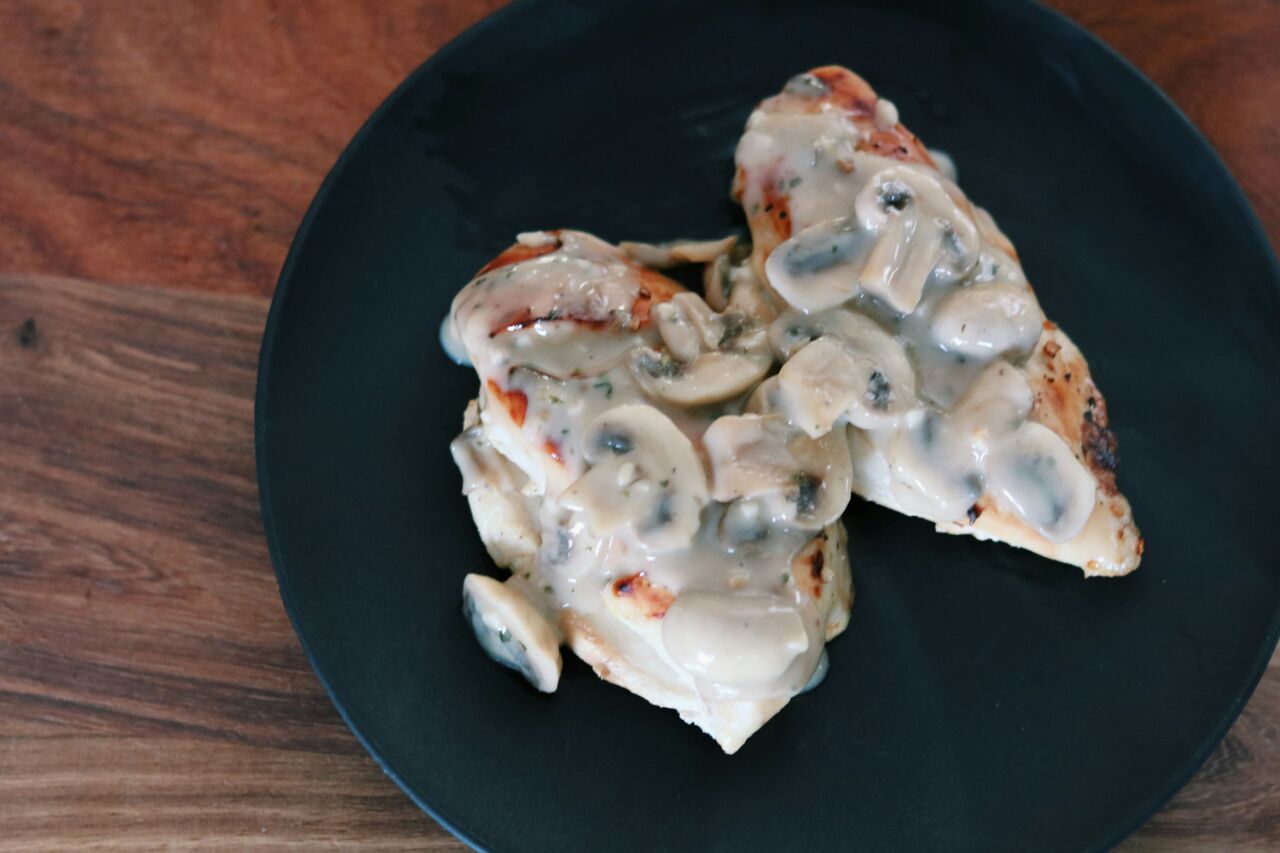 Also, in case you are interested, I cooked the chicken in the oven for about 30-35 minutes with pomegranate infused balsamic reduction mixed with one or two drops of tomato sauce and a little bit of olive oil. I'd suggest eating this meal with beetroot, roasted sweet potato cubes and fresh pineapple. (It's an amazing combination.)
I hope you enjoyed another Lazy Kitchen🍳 post. I hope I see you in the next one. 😌
Other recipes include:
Sweet Potato Burritos
Best Bacon and Cheese Pasta
5 Ingredient crunchies
Quick Chicken Schnitzel and Caulimash
2 Minute Reeses Oatmeal
Simple Wrap That Will Blow Your Mind
One Ingredient Gluten Free Tortilla Wrap
Easy Baked Carrot Cake
5 Minute Beef Tacos
Savoury Egg Breakfast
Best Chocolate Peanut Butter Smoothie
Chicken Quesadilla
Rocky Road Waffles
Quick Delicious Burgers and Sweet Potato Fries
Easy Butter Chicken Curry
5 Minute Tacos
Healthy Lasagna
And so on..
All my recipes are gluten free because I can't consume gluten for medical reasons, but you can always substitute if you wish and the recipes will still taste amazing. 😌


CHECK OUT MY LAST POST✋: https://steemit.com/food/@themessup/food-diary-7
And if you like my work, be sure to click here to follow me and together lets build a bigger bond on steemit. ✊
I ALSO UPVOTE GOOD COMMENTS ❤