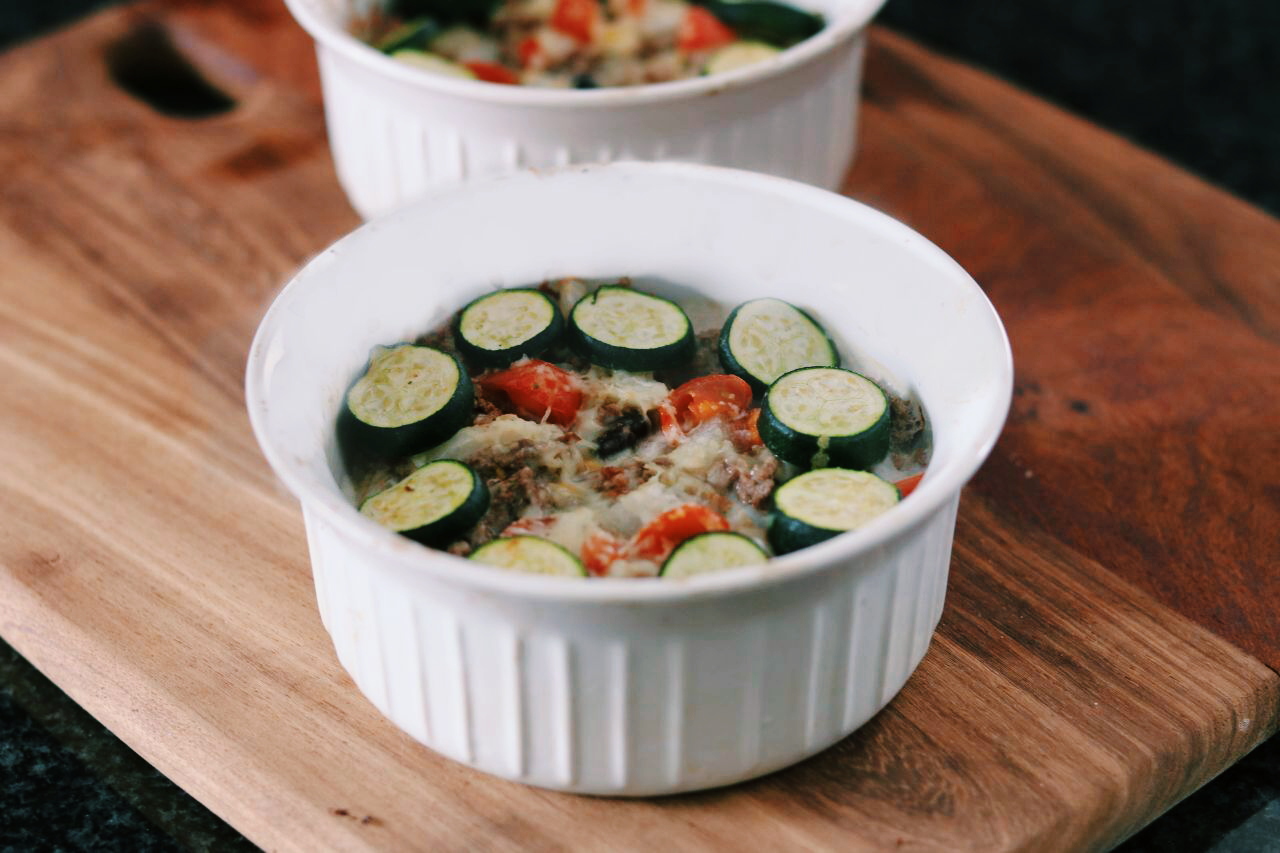 So basically I got home today after gym and was pretty famished and so I had to make something that didn't take a long time to prepare. I decided to make lasagna. This lasagna is gluten free. (I can't have gluten medically due to Hashimoto's auto-immune system disease and I'm not actually much of a fan of lasagna anyways to be honest)
So this is pretty simple; all you have to do is fry some mince (I prefer ostrich mince, but you can pick which ever mince you like) until it is brown, then you add some additional ingredients of your choice into the pan. (I used sweet corn, black beans and some tomato paste) While that's simmering, cut up some baby marrows into slices and line it up at the bottom of the ramekin. On top of that, add chopped tomatoes and onions add a cheesy sauce, (I used egg whites and cottage cheese mixed together - it tastes better than it sounds) and finally add the mince mixture (If you have leftover ingredients, feel free to add another layer of each mixture to make the full lasagna effect!) Once you are done with all that, all you need to do is grate some mozzarella cheese or cheddar cheese on top and put it in the oven for about 20-25 minutes and that's it. It's healthy and tasty and easy to make!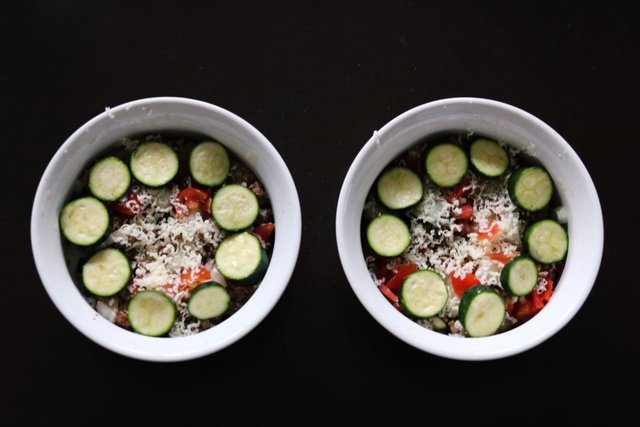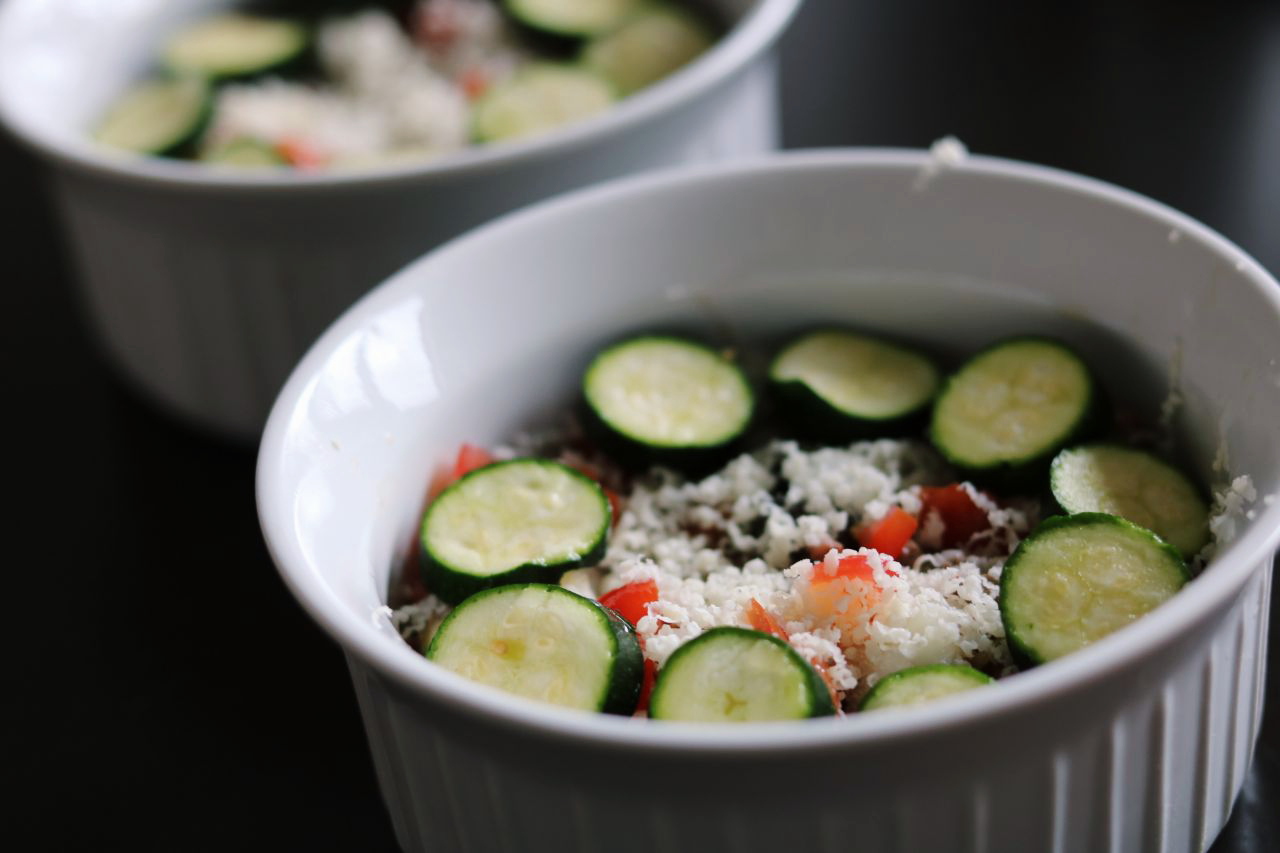 I didn't add any measurements for the ingredients because there's no specific measurements you need for this recipe. You can choose your preferred amounts of each ingredient and make this your own. I hope you enjoyed this and feel free to try it and let me know how it came out.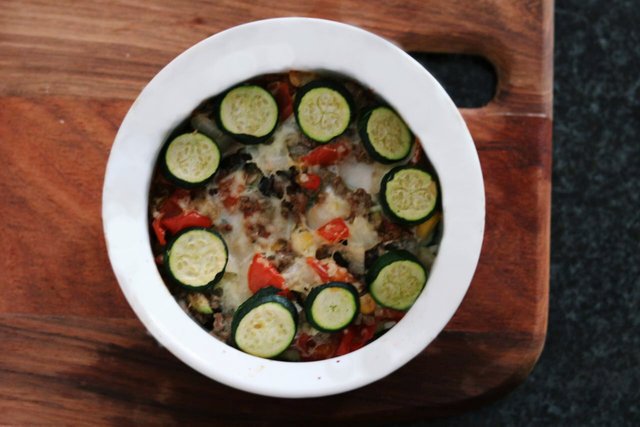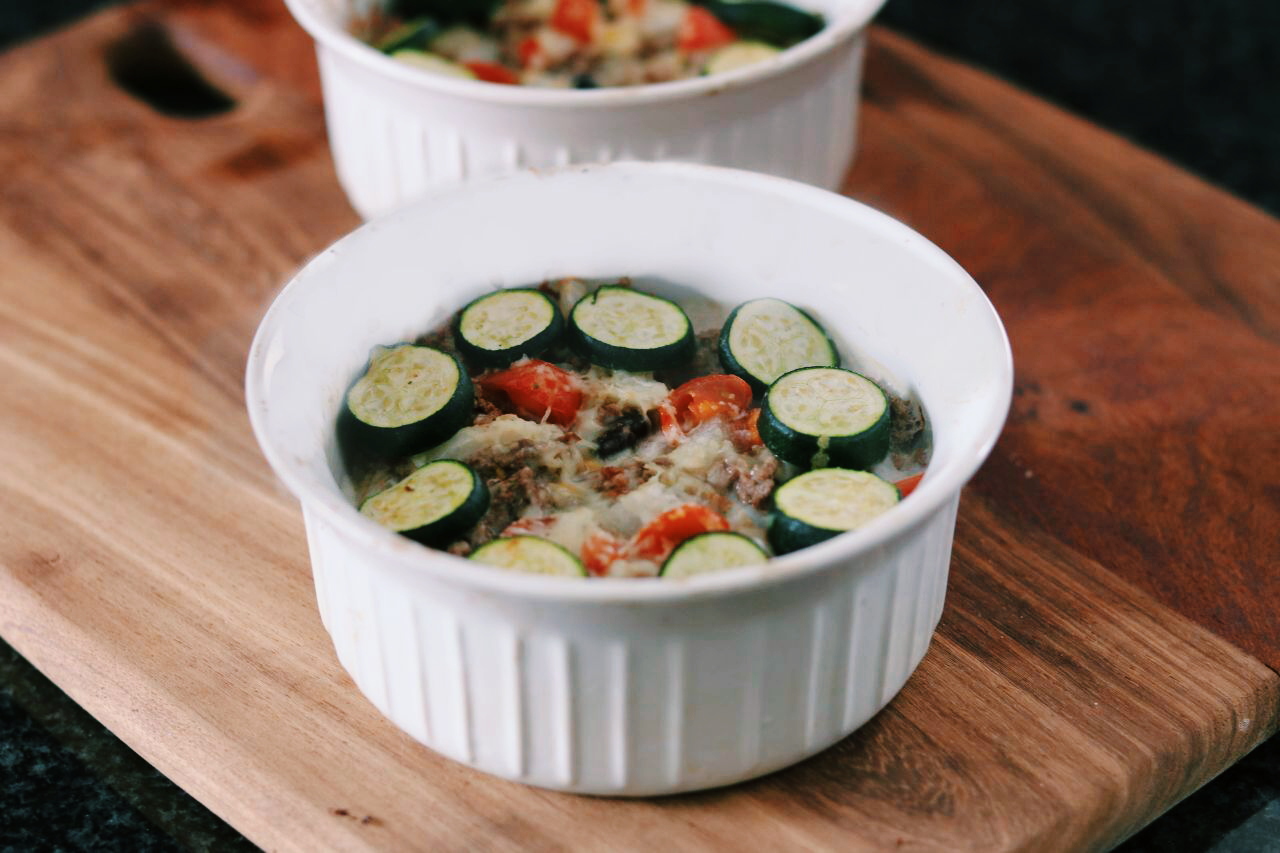 All pictures are shot with a Canon 750D. 📸

CHECK OUT MY LAST POST✋: https://steemit.com/colorchallenge/@themessup/5jhgs6-colorchallenge-tuesday-orange
And if you like my work, be sure to click here to follow me and together lets build a bigger bond on steemit. ✊