Steem Secrets #12 (Delivered By @maylyn09): Is An Upvote All That Free? Alot Of Steemit Speed-up Lies In The Answer To This!!! (On Dlive)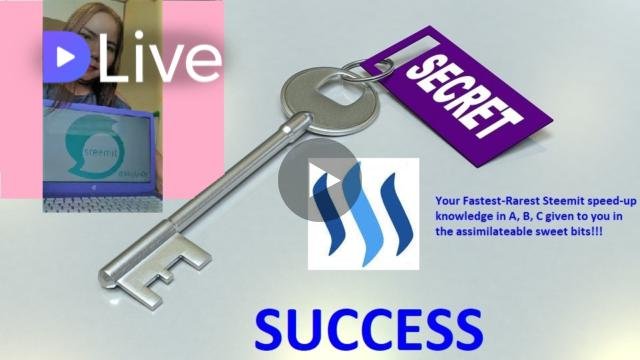 @maylyn09, a minnow on steemit shines as she reveals the 12th release of the fastest-rarest Steemit speed-up knowledge in the words of @steemsecrets.
We are now trying Dlive. Please stay tuned to the evolution of our DLIVE channel!!!
My video is at DLive
 "maylyn09" speaking in words of "@steemsecrets": 
Hi precious steemit family, i am @maylyn09, a minnow on steemit but "whale inside" and i am speaking to you in the words of @steemsecrets 
Many would relish knowing what they need to do "with their steemit content", to attract votes from large accounts e.g whales and dolphins and isn't this awesome; but while the very popular knowledge is, "i have to write great content" etc..........; have you ever sat down to understand the underlying dynamics behind "an upvote"?  
"Is an upvote all that free?" 
Perhaps, if you identify this "dynamics" and establish what "an upvote" really costs or if it even has a cost....; you will do way-way better in attracting it, thus, speeding up your steemit journey. 
So, imma tell you a few more things about an "upvote", that you may never get to hear of elsewhere, yet, could put you in demand, for receiving incessant upvotes.
I tell you, the solution to many challenges is in that "first simplest, obvious solution" but many times we jump to the Nth complexest solution, first. Yes, many solutions aren't in outer-space but we tend to go there alot. 
"For attracting upvotes, the solution is very much down-to-earth". "No geek knowledge required!" 
Hahaha, before you become tempted to be vexed at others, for not giving out their upvotes to you freely, even when you create the best content; let's tackle some scenarios, to help us see if that free-looking, simple click-action called an "upvote", is all that free? 
First let's touch on that simple-looking "whale upvote". Look at this scenario: 
@surpassinggoogle spent "hours of effort" and all his "genius and creativity", in writing a post saying; "blue is the new red. So, buy blue today". He considers it "great content" and feels he deserves giant upvotes especially since, "an upvote is free".  
Now, @steemgigs is a whale account and finds this content and he is about to decide on whether to upvote giantly, "smally" or whether to skip past. 
Listen to the possibly "many dynamics", that could go into this simple-looking decision-making; "to upvote or not to upvote". 
Please note that "an upvote" not only distributes rewards; "it also brings a post to more visibility".  
So, what do you think? "Will @steemgigs upvote @surpassinggoogle this time?" 
Dynamic number 1: 
A whale upvote can easily involve "a giant responsibility". 
e.g @steemgigs may have really many followers and his actions, even a "simple-looking upvote" may be likelier to influence the behavior or decision-making of these "many". 
Considering this "a responsibility", a once simple-looking upvote, now becomes a more "giant action" involving "responsibility".
"It is no longer only about his preference or desires". 
So here: 
Does he want to make more visible, a post that says; "blue is the new red"? 
Does he want to portray himself as an advocate of this notion? 
Does he want to sway many into buying "blue"? 
Hahaha, or will he skip this well-written content this time? 
Then, this brings us to...... 
Dynamic Number 2: 
An upvote can easily represent your preference. 
So, what is this whale's preference in relation to the above case? 
Is he an advocate of; "blue is the new red"? 
Has he been known all along by the community as an advocate of "blue is the new red"? 
Now, if he cares about his "responsibility" towards many others, will he want to upvote such content, solely based on the notion that it was well-written and be portraying a misleading preference? 
Will he upvote just a little, to bring the post to just minimal visibility, while also encouraging the content creator for effort? Or will he just "skip past" this time? 
Bringing us to...... 
Dynamic Number 3: 
A whale has a giant reputation to guard. 
What about his reputation? In many cases; "it is big!" 
e.g 
If everyone has known him as a staunch advocate of "red is the new blue", how will his followers etc perceive of him, if they see him giantly supporting a post that says; "blue is the new red"? 
How will more veteran steemians perceive of "his character" or "substance" etc, if they have known him as an advocate of; "red is the new blue" and they suddenly see him, appearing to advocate otherwise? 
How will other whales look at him, if he sways the masses into buying "blue", by his simple upvote action? 
etc 
Hahaha while you may simply be looking to attract "whale votes", a whale might be weighing alot of other dynamics, within that simple decision-making: "to upvote or not to upvote" and  there is more....... 
That takes us to....... 
Dynamic Number 4; 
A simple-looking whale upvote can have giant consequences for the whale. 
"Hahaha, did you know?" While you relish getting the rewards and visibility, a whale who is upvoting you may be busy bearing some consequences. 
Now, alot depends on the whale involved. 
Is he willing to bear such possibly "avoidable consequences" on your behalf? 
Is it going to cost him any consequences at all? 
Will it be "a positive instead?" 
etc 
e.g even if "blue is the new red" wasn't plagiarized etc, what if it is fake news? What if it is too controversial and the whale likes to stay neutral? What if it involves money-decisions and the whale cares "not to influence the community's decision-making" etc 
When a whale upvotes, there are more eyes, thus, whales are likely to be more wary before deciding whether to vote giantly, smally or whether to skip past 
"There are many more things than just valuable content involved!" Yes! 
So let's touch on one more...... 
Dynamic Number 5: 
The bigger picture! 
Whales tend to look at the bigger picture more. Many of them may favor steem growth over momentary emotions or the luxury-look of content. 
And steem growth constitute alot of things....... e.g It can involve "what should trend during a particular period"; the state of the steemit community; "growth in particular niche or industry" etc 
e.g 
On Feb 14, a whale may envision that a simple "meme" containing "a tomato" is more technically-positioned to do well in attracting "memers" to the steemit, if such post trends as opposed to a well-endowed post saying "blue is the new red" etc 
So What Am I Saying? 
Overall, speaking of "cost"; the cost of a simple-looking upvote; "i can tell you, that it is not all that free!" 
You see, even in the case of "a minnow", there is a cost! 
e.g being a new account and keen on accruing steem power or curation rewards, a minnow may conserve or reserve his upvotes, for posts that he perceives to be likelier to trend, inorder to maximize the use of his "10 daily 100 percent upvotes" quota. 
You see, in general, each administered upvote depletes "voting power", giving "an upvote" additional value as something to cherish and thus, "a cost". 
If an upvote was so so so "free" afterall, why bother or stress to look at content; "you might as well give as many upvotes away as you want, freely", but hey there, "an upvote has a cost" and perhaps, "the bigger the account, the huger the cost".  
So What Exactly Have I Been Saying? 
You may never get to hear of this INTEL elsewhere because "no books" involved but this is something to ponder over: "when you understudy a whale in relation to how to attract their upvote, apply the "bigger picture" and understudy even the tiniest elements". 
Many times the most utmost substance, is findable in the very tiniest elements. This applies to life success and success on steemit, for sure. 
And before i leave: if you can establish the true cost of the "particular breed of upvote" that you seek, you will attract it more effectively. 
Sumptuous Meal For Thought
Are treating "steemit" like you would "real life"?
There is sense in nonsense
Be whale inside-out
Are you applying foresight too, when it comes to attaining "steemit success" or are you just looking?
Shine your eyes
There are opportunities on steemit apart from upvotes and financial rewards and you have missed many
On Steemit, To Attain "Greatness" And Draw People In Using Just Your Post, You Will Need To Work At Impressing Yourself First.
if you can establish the true cost of the "particular breed of upvote" that you seek, you will attract it more effectively.
Please follow awesome @maylyn09, if you picked something of special value from this post. 
Kindly follow @steemsecrets on steemit, not to miss out on releases and please keep tabs on its Dtube channel for shareable videos. 
You can now visit our channel on Dlive
Note: We will celebrate each minnow as whales and whales as whales, for "you are whale to me!"  Each one will learn while teaching this rare knowledge and will become "whale inside" after each endeavor as we build a shareable library of the fastest-rarest "Steemit" speed-up knowledge in  the most assimilateable sweet bits.  
Then, "fulfilling success" we will attain! 
Knowledge dispensed is "life knowledge" underlyingly and this applies on steemit and beyond. Please see the other releases on @steemsecrets if you haven't.  
At the end of each exercise, each participant will be "whale inside" on steemit, in the ocean and in real life.
Follow @steemsecrets, so that you never miss out on any release!  Contact us to share in the celebration by featuring on our channel, else we will be contacting you soon!  
If You Want To Watch & Share A YouTube URL Of The Video Above:
@maylyn09, a minnow on steemit shines as she reveals the 12th release of the fastest-rarest Steemit speed-up knowledge in the words of @steemsecrets. 
 Additional reference:  
Witness You Can Also Support 
Please click here and type in "steemgigs" into the first search box, to vote!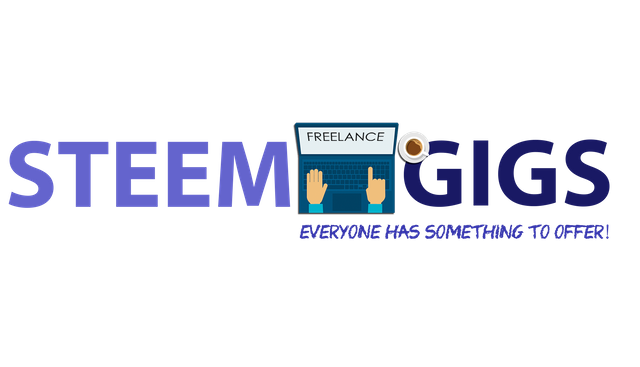 Please click here to get your own personalized SteemGigs GIF footer. Please wear it underneath your blog posts proudly.