Steem Secrets #5 (Delivered By @allerie00): Much Of The INTEL That You Will Need, To Attain "Steemit" Success, Lies In "History".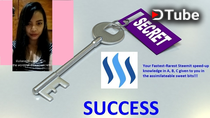 ---
 Hi, this is @allerie00 and i am a minnow but "whale" inside and i am speaking in the words of @steemsecrets. 
Did you know that much of the INTEL that you will need, to attain "steemit" success, lies in "history".  
Yes, many of the events on steemit today had "history" involved.  So, did you visit this history or did you jump steps? 
Let me tell me tell you a bit of the "past", to help you understand "the now" and to help you foresee the possible evolution in the "future". . 
There was no delegation function. So, were no delegation rentals or lease.
There were fewer curation guilds.
There were fewer whales. 
There fewer avenues to earn steem apart from "creating posts". 
More of the post payouts was in steem than is the case now. 
The Reward curve wasn't linear, so minnow earned and gave out way less. 
Steem was as low as 7 cents. 
Steemit had more bugs. 
There was a time when the reward pool went empty. 
Bots earned more than humans. 
Everyone was still novice or a learner when it came to steemit knowledge. 
Flags where rampant and there experiments that involved flags.
There were fewer steemit communities, fewer discord help servers etc.
There were no bid bots. 
There wasn't full-blown steemit promotion. 
There were fewer steem apps; that is; there was no dtube, dmania, busy, steepshot, dlive, dsound etc 
There were limited helpers because "helpers" were seeking help too.
etc.....
Then, many hardforks happened to improve matters! 
What is there to learn then? 
People stuck around then, to see steemit succeed! "It got way better!" "You are on steem at the best of times!" 
but there is more....... 
if you give additional value to the "beauty" of a "steemit" that you have now, then, to that, you add the "valid valuable illusion" that, "steemit" is the same as it was in the past and pretend that you had only "you" and "your very next steemit post" as your only arsenals to succeed, "you will attain more testimonial steemit success in the long run!" 
Sumptuous Meal For Thought
did you visit "steemit" history or did you jump steps? 
Please follow awesome @allerie00, if you picked something of special value from this post. 
Kindly, follow @steemsecrets on steemit, not to miss out on releases and please keep tabs on its Dtube channel for shareable videos. 
Note: We will celebrate each minnow as whales and whales as whales, for "you are whale to me!" 
Each one will learn while teaching this rare knowledge and will become "whale inside" after each endeavor as we build a shareable library of the fastest-rarest "Steemit" speed-up knowledge in  the most assimilateable sweet bits. 
Then, "fulfilling success" we will attain! 
Knowledge dispensed is "life knowledge" underlyingly and this applies on steemit and beyond. Please see the other releases on @steemsecrets if you haven't. 
At the end of each exercise, each participant will be "whale inside" on steemit, in the ocean and in real life.
Follow @steemsecrets, so that you never miss out on any release! Contact us to share in the celebration by featuring on our channel, else we will be contacting you soon! 
If You Want To Watch & Share A YouTube URL Of The Video Above: 
@allerie00, a minnow on steemit shines as she reveals the 5th release of the fastest-rarest Steemit speed-up knowledge in the words of @steemsecrets
 Additional reference:  
Witness You Can Also Support 
Please click here and type in "steemgigs" into the first search box, to vote!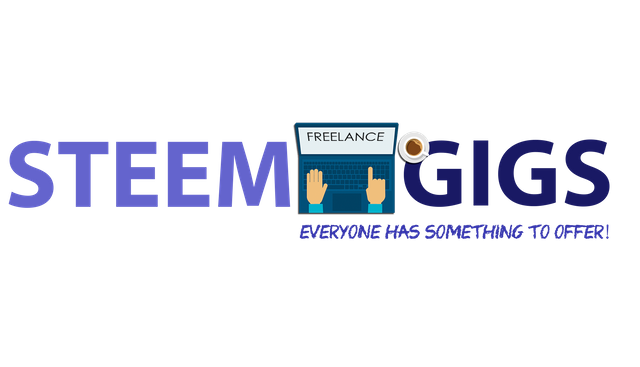 ---
▶️ DTube
▶️ IPFS