Steem Secrets #7 (Delivered By @zoeroces): To Really Shine On Steemit, You Will Need To Be Slow About "Conclusions".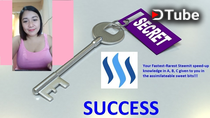 ---
 Hi, i am @zoeroces and i am a minnow but "whale" inside and i am speaking in the words of @steemsecrets. 
To shine on steemit, you will also very much need to understand "humans" and ofcourse, you will need to recall that the beautiful state of steemit now, involved "history". 
So the next time you see something that you become hastily discouraged about e.g an investor whale seemingly earning too much in your eyes, even for limited content or from self-voting or such whale, using the downvote button etc; before you hurriedly get in the mix or jump into conclusions,  consider some of 3 giant scenarios first:  
Number 1. Many investor whales have larger stake in the platform and isn't it only logical, from a human standpoint, that since they brought in such large investment, they would want to guard their investment and perhaps, gain some incentive from it? 
Now, what they see fit for their portion of the steem platform, can vary from those of other whales or from us; but isn't that also normal? 
And looking at it critically, humans falter and when humans falter, then, a next thing we can look at, is "forgiveness"! 
Hahaha, not every human who falters is bad, for many had "great intentions" when they faltered!  
Number 2. Did you also know that some of these whales may have bought into steem, when the price of steem was up to 3 dollars and stuck on here, even when it went as low as "cents".  
Number 3. Did you also know, that for long periods in the past, before a consensus was agreed upon, allowing an eventual fork that made the "rewards" linear, thus, favoring minnows and dolphins in terms of "the power of their votes"; many whales had agreed on "an experiment" where they wouldn't vote at all or much, losing lots of curation and even post rewards. 
So, what am I saying? 
To really shine on steemit, you will need to understand "humans", involve some "history" and sift even the apparently not-so-good to find good in it; because overall, many things on steemit are subjective, because even in a community of reputable "humans", what you may not like; others may favor! 
Sumptuous Meal For Thought
Are treating "steemit" like you would "real life"?
There is sense in nonsense
Be whale inside-out
Please follow awesome @zoeroces, if you picked something of special value from this post. 
Kindly follow @steemsecrets on steemit, not to miss out on releases and please keep tabs on its Dtube channel for shareable videos. 
Note: We will celebrate each minnow as whales and whales as whales, for "you are whale to me!" 
Each one will learn while teaching this rare knowledge and will become "whale inside" after each endeavor as we build a shareable library of the fastest-rarest "Steemit" speed-up knowledge in  the most assimilateable sweet bits. 
Then, "fulfilling success" we will attain! 
Knowledge dispensed is "life knowledge" underlyingly and this applies on steemit and beyond. Please see the other releases on @steemsecrets if you haven't. 
At the end of each exercise, each participant will be "whale inside" on steemit, in the ocean and in real life.
Follow @steemsecrets, so that you never miss out on any release! Contact us to share in the celebration by featuring on our channel, else we will be contacting you soon! 
If You Want To Watch & Share A YouTube URL Of The Video Above: 
@zoeroces a minnow on steemit shines as she reveals the 7th release of the fastest-rarest Steemit speed-up knowledge in the words of @steemsecrets. 
 Additional reference:  
Witness You Can Also Support 
Please click here and type in "steemgigs" into the first search box, to vote!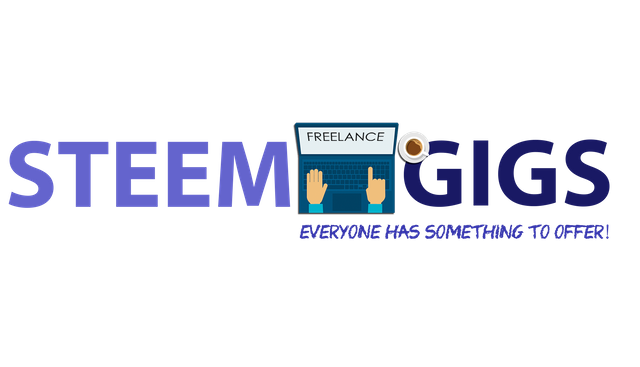 ---
▶️ DTube
▶️ IPFS