We want to end the year strong. I have been depressed lately because i have been behind schedule with the start of the Steemgigs Interface but we will end 2017 very strong. We will do a simple Untalented Contest to continue the Untalented Curriculum and details will be at the end of this post but please read this entire post because the essence of this post is for us to finish 2017 strong!
This contest will be under #untalented-adjustments and the title will be:
Amazing adjustments that have happened to my life since i found steemit. 
I will start 2018 with a spark. I will do a post highlighting these beautiful intentions starting 2018. In the meantime, i will like to join all the steemian whatsapp groups available. I can manage to spark some more fire, so, please add me using +639210779436. My Facebook URL is on my profile, you can also add me to every group chat. You can also join the SteemGigs community on discord as you can easily reach me there too!
The Substance Of The Human
We may not fully know where we have reached since we joined steemit with regards to our "substance as human". 
"The substance of the human" is a very important part of human that the world still very much misses out on and an aspect where steemit really helps. 
The world is painted. It's curriculum hypes the superficial and weighs substance by it. 
How many fancy cats do you have etc
Steemit helps us tap back into our "human". Many have left us and are in outer-space and this is not exactly a bad thing. I do it too! I go into the minds of aliens to see what's in there. I let the mind span spanlessly. I let my imagination soar limitlessly but i am still very much here on Earth; down-to-earth! 
My "human" is still very much intact.
I want to touch and be touched. I want to forgive. I want flaws. I do want a pretty face but i want one that's link to a heart; that can turn "ugly", when the heart's gloomy; that can have stretches when the heart feels empathy etc I do want those other facets of human e.g presence, aura, soul, charisma, swag etc
If you create a space shuttle, you do it for humans. Don't lose your "human".
If you read all the books, these are human books, don't become "too elite" for fellow man.
The world is learning these things and needs to learn more of these things. I hope to use the untalented curriculum to teach more of these things. 
This is the best aspect of beauty that blockchain (in this case the steem blockchain) will accomplish....
It will restore the painted state of the world into its real true state. It will seamlessly help the masses of the world re-tap into their "human".
Steemit (Steem Blockchain): It will restore people to empathy and sympathy and they will give, first because they now can but later, because they start to feel that their "human" side(in its true unadulterated/unpainted state) does have that innate longing to put smiles on people's faces. 
The steemit effect is becoming powerful! 
Attending a steemit-meetup and you will feel the very presence of human. 
The incentive to maintain reputation and tap into your deeper aspects, obviously grows us into more of humans, moreso than outer-spacers or glass-made celebs. It plays out the true state of the world before us and the intense suffering in it, so that we value our luxuries. 
It incessantly gives us human stimuli to react to, re-tapping us into aspects of us e.g self-control, long-suffering, patience, love etc that grows "the human". 
We now walk into places, with a bit more presence and the "steemit effect" is written all over us. We learn from the sad testimonies of others daily. 
It tames us and reminds us of humility, for just when you are egoing-up and feeling that you are the greatest mind, you come here and you have to queue up and climb the ladders and on this journey, you pick up on way that there are indeed greater minds than yours. You start to understand teamwork and the interaction, humility and comprise that makes teamwork attainable. 
You are curbed upon setting foot off-track and brought back to your senses! 
You explore more of the 5 senses daily, "365 becomes a more tangible number as each day in 2017", you have had to apply your sense of vision (mind's eye) to reading between lines (and your sense of vision starts to graduate from simple "sight" to "foresight" as you now start to do way more incessant envisioning). Then you exert your sense of hearing in newer ways daily as you start to eavesdrop on the whispers of great minds e.g eavesdrop on github to know when the next hardfork is coming etc 
Then you sniff (sense of smell) too as you nasally follow steem wallet trail to see if there is any new substantial power up. 
You taste way more awesomeness. 
You apply your sense of touch as you are touched ever-constantly, with the re-display of "human" in humanity
Within the presence of reputable great minds on steemit, who are in an incessant art of displaying "human" you tap into more awesomeness; more substance and you start to shine and draw others in because in the reality, though the world is painted, the human race has always longed the real deal; "human"!
Not Chihuahuas, not luxury spiders, not polar bears; "human"!
In truth, Leonardo DiCaprio always wanted that rough-looking look "with the beard".
And Michael Jackson and Whitney Houston, wanted something more than the red carpets and makeup artists and paparazzi but they just could grasp fully what it is that they really wanted because the world stayed painted.
They did want true influence. They wanted to be appreciated and valued for their "human"
There are testimonies on Steemit to this effect and in an untalented contest just below, we will create more testimonies!
The world can't place it and steemians, when they start feeling it, may not be able to place it. They got on steemit and unlike anywhere on the web, they felt something and subconsciously, "all they were missing". They found soul. They found more human. They found more realness; more substance! 
They start to be drawn in and connect more than usual and they can't place it just yet but they so will and it is happening; it is showing!
This is a most beautiful aspect of the world adjustment that steemit will help a bit in adjusting! 
(Note: Paradise is the only solution to true world change)
There is more giving, more empathy, more selflessness, more flaws. "a not-so-painted world!"
There are beautiful testimonies to this on steemit:
e.g
Look at this simplest of comments on one of my recent posts:
In the words of @engrbrain1:
Wooow great boss mentor @surpassinggoogle, i love reading all your post because your always talking directly to my soul, steemit need mentors like you thank you for the information
"Engineer Brain" felt something! He didn't just speak. He dug, fully-felt and he spoke! He is a brain engineer but the words of an illiterate, spoke to his very soul.
Then @umais is a beautiful young steemian boy! He got on steemit on this account @umais1209 (his first account) and he started out with some plagiarism and so-called spam but didn't he adjust? 
His account got flagged to a negative but with the love and "human" that he felt on steemit, he resolved anew. 
He did these amazing untalented contest posts below, which wasn't visible because the account had a negative rep and a flag kept following him:
Then with more love and direction from @artaddict and some encouraging upvotes, he decided to open a new account, sent the steem from his old account to the new one, to create an illusion of changed resolution and draw inspiration from it, then he started again "refreshed" and today this boy curates/moderates for @utopian-io: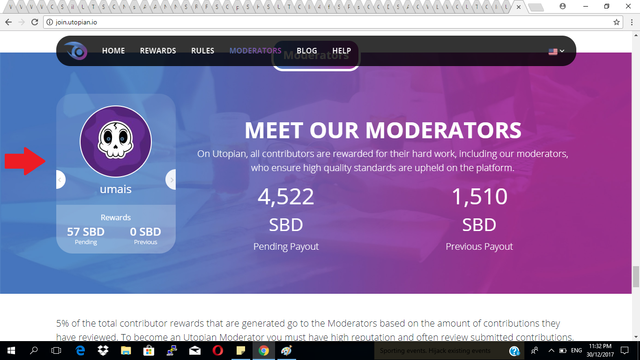 You will notice his wonderful evolution and resolution in these posts:
1. He resolved anew in this amazing simple yet really touching post (We are talking of a really young boy):
Wait! See the sweetness of this boys words (incase you can't visit the post)
 I've been doing very random post lately and Look's like my blog isn't organized enough. Yesterday I got chosen by the @curie gods and my reputation went to 49 (After Some Time It Will Be 50!) But still there's something that doesn't feel right.
What's That?
That's with  great reputation comes great responsibility and my unorganized blog will not make it if it's not gonna change! It doesn't look nice...
Gonna Change And Make My Schedule Consistent!
I'm gonna change make consistent posts! 2 Posts daily I think good...I'm also gonna post every Saturday new songs of that week and top songs of that week, This will start from this Saturday. So Music Lovers Be There!I'm also gonna post covers after every 1 day. (I will do cover of top comment's song on previous 'cover' post) So Don't Forget To Comment!I will try to improve on my way, Wish Me Good Luck : ) 
2. As he started to feel more confident about his aspirations to become musician, he started to attempt Open Mic Challenge. He tried rap!:
3. We assured him that "everyone has something to offer" and he did his first SteemGigs post:
So why say "humans" can't adjust. If you really understand steemit and its model, you will understand more vividly why we so can. 
"We are re-tapping into our human" and steemit is modelled to accomplish this!
See also "@bikalsiwakoti" from Nepal (He is also a teenager)!
I saw his effort in improving his content etc. Even though, he struggles with English (which can easily be the case, among "many" here hurriedly perceived as being outright spammers or plagiarist), i noticed his effort and sent him some SBD recently. 
He got happy and asked if he should power it up but i told him to have his first spending and to do a post of the experience, since he lives in Nepal and there aren't many resourcing on the topic, so that he can have some post rank in google to help steemians and aspiring steemians. Too, he could share his post with friends, to grow steemit further in Nepal etc 
So, he attempted a conversion to see if he can hold his first 100 US dollars from steemit but he lost it upon trying to exchange it. He said he used EXMO, expecting to receive western union remittance and till date he never received it. However, see the last message, he left me on Facebook Messenger: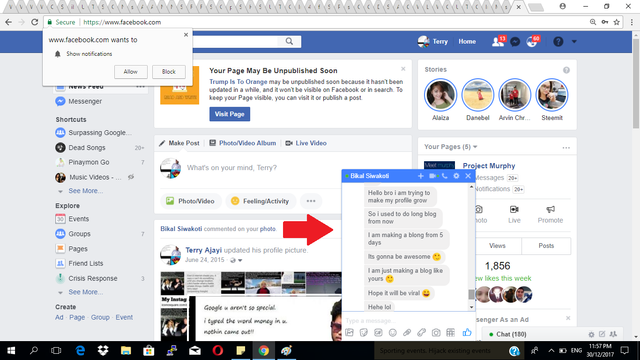 Then see @alxgraham, a very learned man!
He met with my post here:
And see how he expressed his first feelings:
My goodness, that's actually the most "personal" thing i think i've ever read in the comments in my month plus on steemit. I like it. I almost wish that steemit would make all chat public and in the blockchain. I've always hoped that a way would appear, through which people would end up expressing their most genuine selves.
I believe that the World will change in our lifetimes, drastically even, but in the worst case,
i think we should be placing all out conversations into a time capsule of sorts. 
At least later generations will "Know" TONS about what we talked about,
at least publicly.
What is the greatest "HISTORY" blockchain?
Enjoyed this all - ALX.
Then he was move into doing an eleven-minute response video to me, where he gave way to tears. 
See his full post here!
He didn't know me before that post and we can have been from very different worlds; regardless, he felt something! In the comment section of my post, he felt the "humans behind the steemians"; he felt change; he felt something different from the painted state of the world; "he saw human and he re-tapped into his "human".
There are tons more testimonies but i will stop here! 
The essence of this post is for us to end 2017 strong. Thus, let's do a simple untalented contest. We will place this one under #untalented-adjustments and the title will be:
Amazing Adjustments That Have Happened To My Life Since I Found Steemit.
Simply do a full-blown post and in this post, reflect on the amazing adjustments that you have made since you found steemit or since steemit found you. 
Let's reflect on how much we have evolve in the substance of our human and record this in our post entry e.g
Do i still respond to every stimuli
Do i still give slap for slap or do i sometimes turn the other cheek
Do i now sometimes take the high road
I am in control of my impulses
I am i so so so predictable
What new things have i learned since i joined steemit
Have i grown more since my last errors
Have i stood up again and resolved anew since my last fall
I am now more forgiving, more uncondemning, more understanding
I am still so under-estimating of others
Do i still eat myself so much over my flaws or do i put even my flaws to good use
Am i now more selfless, more empathetic, more patient etc
How is my decision-making
How is are my conversation skills
Do i still so much compare myself with others
Do i jump queues because i am the best
Do i listen more
Have i learned more things than i used to know
Do i see more or do i only look
Has my foresight-ability increased
Do i now have more goals, more self-belief, more self-worth
Am i more deeply-rooted in my vision or i am still shaken my events
Do i still measure people by their wallets
Are people more drawn in to me for real?
Am i more loving
Did my wealth improve
etc
Remember, with untalented contests, "flaws are allowed", so please let go! In my space, relegate reservations for their is sense even in nonsense!
Plus, every participant in this contest will win something. No losers!
Please add the word "untalented" as the first word of your headline and please make sure to use #untalented-adjustments for this one, so that these entries are easier to locate!
 @tojukaka @purepinay @eurogee @ejemai @sunnylife @artaddict@samic @sunnylife @antonette @themanualbot @jaderpogi@ankarlie @jon24jon24 @deveerei @nairadaddy @destinysaid@ogochukwu @ewuoso @samstickkz @daudimitch @ehiboss@oluwoleolaide @ogoowinner @iwrite @gbenga @julstamban@ceepee @fisteganos @steemitph @rahulstan @ugetfunded etc kindly share this post with your massively growing steemit groups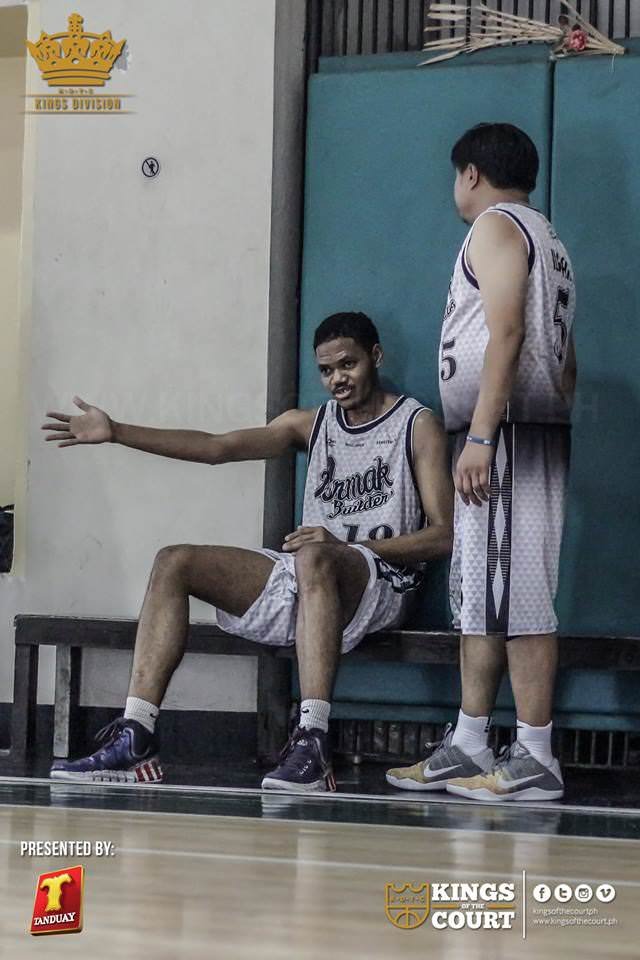 Your Boy Terry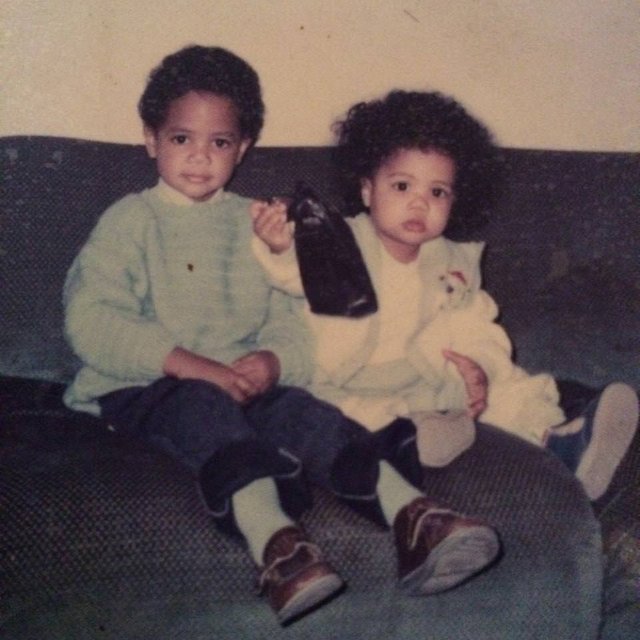 My community effort and steemit growth is a major part of my effort as "steemgigs" witness, thus, the use also of #witness-category
I do need strength
Dedicating My Entire Steem/Steemit Journey To My Mum
If you want to support an extra witness and you support mine "steemgigs", it will be really helpful, especially in terms of giving me the direly needed extra drive & strength. Overall, there is no doubt, that i have been here on steemit, proven, solid and i will keep on being here! Steemit is in my books and my heart has a soft spot for it and this will keep on because upon it, i kept my legacies and even my sad stories and most utmostly, i get to have awesome YOU. 
For humans and steemians, i am all in, for you all
To vote my witness, simply visit https://steemit.com/~witnesses and type in "steemgigs" into the first search box for witnesses or simply click Here to do it on one click!
If you want me to make witness voting decisions on your behalf, simply visit https://steemit.com/~witnesses and type in "surpassinggoogle" in the second box for proxy. 

For the tech people on steem, like developers etc you can certainly now use this full RPC 256GB public node: 
wss://steemd.steemgigs.org
Let's Go!!!
Offer a service under hashtag "steemgigs". Attempt out-of-the-boxness on hashtag (untalented).
Join the Steemgigs Community on discord: https://discord.gg/CGuPyyT
"Everyone has something to offer!"