Steem Secrets #11 (Delivered By @sissyjill): On Steemit, To Attain "Greatness" And Draw People In Using Just Your Post, You Will Need To Work At Impressing Yourself First.
---
                                  Click on the thumbnail above to see the video.
Hi precious steemit family, i am @sissyjill, a very new steemian, a minnow but "whale inside" and i am speaking to you in the words of @steemsecrets 
Let me tickle myself hard!...... 
"Ok, i am sure you want me to try harder".... 
Did you notice that i had difficulty making myself laugh? 
I tell you, "it is difficult like crazy". 
And upon trying "harder", it only gets harder and harder!  
On steemit, people will visit the DM(s) etc and say: "how do i get my posts to work like yours?".... How do i use just my simple posts to draw people in?.......What type of "sugar" do i need to sprinkle on it, to make people seek me out in the chat rooms or incline them to love me for real or present opportunities to me?.....What do i do to my posts to impress steemians and the masses?.......How do i connect to each human using just my posts?.........How do i get people to want to vote 1000 percent or get them want to share/bookmark my posts? etc....... 
And all i tell them is to go try "tickling themselves". 
Well, not exactly! 
So here: 
While you seek to arrange your posts and colorfy them and storify them, in a bid to impress others and appeal to their "soft spot" and draw them in; Perhaps, you will do better in "drawing people" if your primary focus is; "trying to impress yourself". 
I tell you, "the moment you can re-read your very own "line" and drool over it and marvel at your own creation and doubt that you created it or is capable of creating it;...... you are starting to attain "greatness"" and i tell you,  "people will begin to seek out your very "frequency" to hang out in proximity to it". 
There is a difference between "a Mohammed Ali" and a "May Weather", even though they are both athletes and millionaires. Hahaha and even "May Weather" and you and me, won't deny it! 
So, when loving "steemians" visit the DMs or leave comments and ask; "how do i become like you?"; this is exactly what they hear in return: 
"To become like me, you will need to "stubbornly" be "the awesomest version of YOU" and the "awesomest version of YOU" is "a gift to humanity", every and each time and any which way you look at it".  Impress yourself in itself is hard! 
To impress your very self, takes "conscious evolution"; and that is exactly what you should be doing using your "very next post". 
Use "steemit" to find yourself and evolve in your substance. 
You will also notice the word, "stubbornly".  
To evolve in your substance, there is going to be loads of "character" involved. "Unshaken!". Thus, on the path to beginning to "impress yourself", you will have to be "too lazy to quit". 
Now, whenever you re-visit your creation; whenever you start to re-read your very own "old lines" (words) and you find out that you are forgetting that you wrote or could ever have written those lines........; then your "definition" is beginning "an alignment"......; your mind is entering "spanlessness".......; "your shine" is becoming "too lit to dim down a notch".......; you are attaining "greatness". 
Then, you will begin to emit an "indispensable frequency" and "icons" and "potential icons", will begin to perceive this "frequency" and i tell you, "they like the feeling of hanging out around such "frequency" because there is real-deal "success" involved!" 
Love will begin to flow your way and it will be pin-point, unadulterated "love for you and what you represent" and it will be different, special, rare! 
What am i saying? 
"Try tickling yourself"; then tell me if you laughed and if you didn't "try harder". 
Sumptuous Meal For Thought
Please follow awesome @sissyjill, if you picked something of special value from this post. 
Kindly follow @steemsecrets on steemit, not to miss out on releases and please keep tabs on its Dtube channel for shareable videos. 
Note: We will celebrate each minnow as whales and whales as whales, for "you are whale to me!"  Each one will learn while teaching this rare knowledge and will become "whale inside" after each endeavor as we build a shareable library of the fastest-rarest "Steemit" speed-up knowledge in  the most assimilateable sweet bits.  
Then, "fulfilling success" we will attain! 
Knowledge dispensed is "life knowledge" underlyingly and this applies on steemit and beyond. Please see the other releases on @steemsecrets if you haven't. 
At the end of each exercise, each participant will be "whale inside" on steemit, in the ocean and in real life.
Follow @steemsecrets, so that you never miss out on any release! 
Contact us to share in the celebration by featuring on our channel, else we will be contacting you soon!  
If You Want To Watch & Share A YouTube URL Of The Video Above: 
@sissyjill, a minnow on steemit shines as she reveals the 11th release of the fastest-rarest Steemit speed-up knowledge in the words of @steemsecrets. 
 Additional reference:  
Witness You Can Also Support 
Please click here and type in "steemgigs" into the first search box, to vote!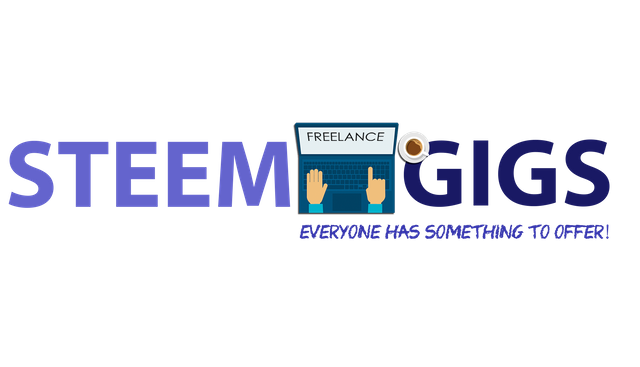 ---
▶️ DTube
▶️ IPFS