Steem Secrets #8 (Delivered By @athenabree08): To Succeed On Steemit You Will Need A Lorry Load Of Foresight. See This Rare Intel!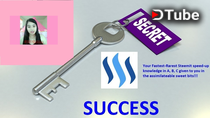 ---
 Hi precious steemit family, i am "@athenabree08", a minnow on steemit but "whale" inside and i am speaking in the words of @steemsecrets. 
Since you joined steemit, did you know that your "Curriculum Vitae" has not been the same? 
If you knew; have you adjusted your "Résumé" or are you still look for jobs, contracts etc with previously existing "résumé"? 
And if you have adjusted your CV already, are you still seeking that "same position" or "job" or have you upgraded to asking for "CEO positions" etc? 
And if your CV is now all glossier; are you still looking for jobs, walking all around the streets or are you scouring "wall street" now? 
Hahaha, listen to this: 
"A "janitor-janitor", is not the same as a "steemian-janitor" for while one is busy, simply cleaning daily; the other is already envisioning becoming a "soap master", because while "mining incessantly with his mind", he had found out that "dirt is good".  
Well, let me tell you a few more things that should now be on your CV(s), since you joined steemit: 
Yes, you possess the key to an entire "De-Central" bank; "a steem wallet" that completes transfer/deposit transactions every 3 seconds, can accomplish millions of such transactions daily, has an open ledger attached to it and is safe and secure. 
2. Your mind is on spanless and on fire. 
You "mine with your mind in an incessant loop".  
3. You are a community leader. 
You have true lovers and fans from all around the world relishing your next utterance  
4. You have social influence. 
Your words now have great reach.  
5. You have seasoned marketing skills.
You talk to people about steemit in a variety of ways  
6. You have well-connected friends.
You now have direct access to reputable great minds from every nook and cranny of Mama Earth.  
7. You are connected to the best talents in any niche or industry. 
You have free access to "@steemgigs", a community of the world's best reputable talents  
8. You have the "steemit effect". 
Mining with your mind in a incessant loop, in the face of reputable great minds, while keeping morals in check, has turned you "steemian".  
9. You are almost an SEO expert.
While companies spend millions for advertisement. You can reach an audience organically in the search engines, using your next steemit post.  
10. You have traveled the world. 
You have visited places from around the world, through the vision of people from around the world; daily!  
11. You have world-class communication skills.
You converse with a variety of humans daily.
12. You have a sandbox to turn dreams into reality.
 You can test-run any prospective idea or innovation and get testers for free 
13. You own a library a dynamic library of the world's best INTEL  
14. You have surpassed google.
 While the world seeks to rank on google,; you can do that with your very next steemit post  
 You own steem!  
16. Your reputation is proven. 
Your reputation has determined and established by thousands of unrelated great minds  
17. Your voice is worth something. 
#steemit says so!  
18. Your tears have value. 
@teardrops says so!  
19. You have something to offer. 
@steemgigs says so  
#untalented has eliminated words like bum, average or smart.  
What am i saying? 
Open your eyes! Shine your eyes! For, it is not about looking too much; "it is about how much you can see! 
Sumptuous Meal For Thought
Please follow awesome @athenabree08, if you picked something of special value from this post. 
Kindly follow @steemsecrets on steemit, not to miss out on releases and please keep tabs on its Dtube channel for shareable videos. 
Note: We will celebrate each minnow as whales and whales as whales, for "you are whale to me!" 
Each one will learn while teaching this rare knowledge and will become "whale inside" after each endeavor as we build a shareable library of the fastest-rarest "Steemit" speed-up knowledge in  the most assimilateable sweet bits. 
Then, "fulfilling success" we will attain! 
Knowledge dispensed is "life knowledge" underlyingly and this applies on steemit and beyond. Please see the other releases on @steemsecrets if you haven't. 
At the end of each exercise, each participant will be "whale inside" on steemit, in the ocean and in real life.
Follow @steemsecrets, so that you never miss out on any release! Contact us to share in the celebration by featuring on our channel, else we will be contacting you soon! 
If You Want To Watch & Share A YouTube URL Of The Video Above: 
@athenabree08 a minnow on steemit shines as she reveals the 8th release of the fastest-rarest Steemit speed-up knowledge in the words of @steemsecrets. 
 Additional reference:  
Witness You Can Also Support 
Please click here and type in "steemgigs" into the first search box, to vote!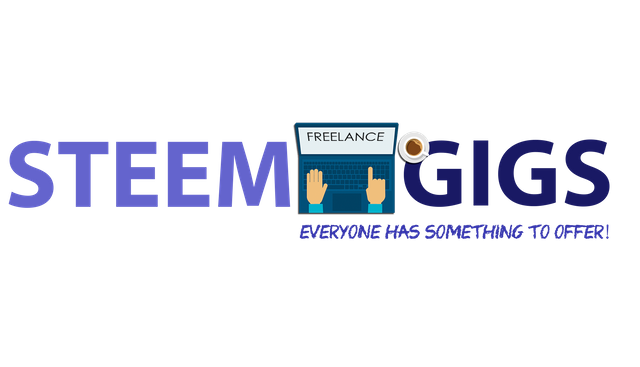 ---
▶️ DTube
▶️ IPFS