Steem Secrets #6 (Delivered By @itsjessamae): The Rarest INTEL About Steem Wallets. For Success Even On Steemit, "Respect" Is Involved.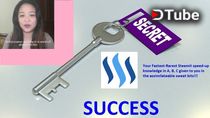 ---
 Hi, this is @itsjessamae and i am a minnow but "whale" inside and i am speaking in the words of @steemsecrets. 
It is very inclining to measure the "substance of a steemian" and perhaps, "the treatment of a steemian", by virtue of their wallet size or "amount of steem power".  
So today, let me tell you a thing or three about "THE WALLETS". 
Hahaha, i won't say much, but let's play with "3 giant scenarios", then, you can say much!  
Number 1. There are potential whales and investors hanging out on steemit as minnows.  
Yes, a whale may want to hang out on steemit as a minnow from the onset, to find out what steemit is truly about and whether he should bring in his 300 BTC and become whale.  
A whale may even want to hangout on steemit as a minnow, on an alternative account, to get a feeling, of how it is like to be minnow or perhaps, to determine who his true lovers are etc  
hahaha, a whale who is under-studying "steemit" and the true state of its community, may decide to hangout on steemit as "minnow" on a "separate", even anonymous account.  
Number 2. There are minnows who have the influence of a whale.  
Yes, how about veteran minnows or brother-to-a-whale minnow etc, who simply have to go behind-the-scenes, to get a post "whale-voted" 
Or veteran @curie curators etc who simply have to submit a post to a guild, to flood such post with whale votes 
Or minnows who do well in content curation and has "a whale" follow his vote.  Or minnows who have won the trust of whales over time and is now helping with a whale's curation?   
Number 3. There are ex-whales that are currently either minnows or dolphins and can be back as whale as soon as tomorrow. "Yes, there are!" 
e.g 
Whales aren't exempted from power-downs and can power-down to minnow levels, only to become whales again at a later date.  
hahaha, Minnows can experiment whalehood and go back to being minnows. "Yes, there are ex-whales". 
Now, what am i saying? 
Before you hurriedly tell the next minnow to "hush" because you feel he has a minnow-size wallet; "hush!" 
In real life, among other things, there are virtues like respect; so, treat "steemit" like you would "real life". 
Overall, stop spending too much time looking at wallets. As much as it is a bare blockchain, there is still a privacy model integrated into it. 
Moreso, there are bigger things than wallets. Pay more attention to the substance of the "human" behind the steemian.  
Be whale inside-out.  
Identify that being minnow is no stumbling block as "true influence" can be attained by virtue of "YOU".  
"The idea is let everyone be whale to you because you are whale to me". 
Sumptuous Meal For Thought
Are treating "steemit" like you would "real life"?
Please follow awesome @itsjessamae, if you picked something of special value from this post. 
Kindly follow @steemsecrets on steemit, not to miss out on releases and please keep tabs on its Dtube channel for shareable videos. 
Note: We will celebrate each minnow as whales and whales as whales, for "you are whale to me!" 
Each one will learn while teaching this rare knowledge and will become "whale inside" after each endeavor as we build a shareable library of the fastest-rarest "Steemit" speed-up knowledge in  the most assimilateable sweet bits. 
Then, "fulfilling success" we will attain! 
Knowledge dispensed is "life knowledge" underlyingly and this applies on steemit and beyond. Please see the other releases on @steemsecrets if you haven't. 
At the end of each exercise, each participant will be "whale inside" on steemit, in the ocean and in real life.
Follow @steemsecrets, so that you never miss out on any release! Contact us to share in the celebration by featuring on our channel, else we will be contacting you soon! 
If You Want To Watch & Share A YouTube URL Of The Video Above: 
@
 Additional reference:  
Witness You Can Also Support 
Please click here and type in "steemgigs" into the first search box, to vote!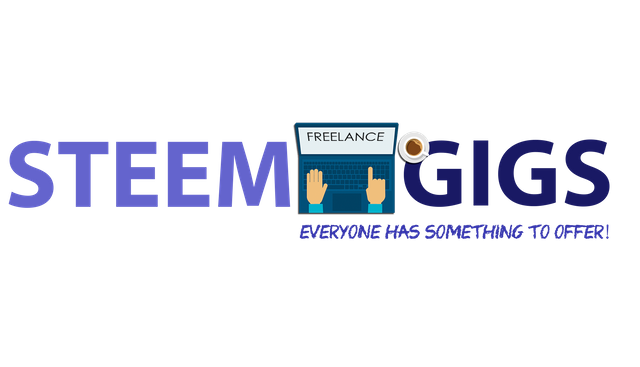 ---
▶️ DTube
▶️ IPFS