Steem Secrets #10 (Delivered By @thereikiforest): On Steemit, There Are Bigger Things Than "Quality Of Content". Digest This & Your Posts Will Start Trending!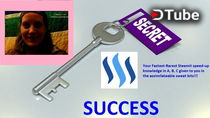 ---
Hi precious steemit family, i am @thereikiforest, a steemian and "whale inside" and i am speaking in the words of @steemsecrets.
Did you know that on steemit, there are bigger things than "quality of content".
This "sole knowledge" will speed up your steemit journey success-wise. 
Say it with me; "there are bigger things that "quality of content".

Hahaha yes, on steemit, "I am not the best writer; you are not best writer and there are many writers.
There are tons of "quality content"; what there aren't tons of; "is you!"
So perhaps, what's rewarded on steemit is "value"; the value "you" create.
Besides "you" though, let's look at some other things that may matter, when it comes to "what makes a steemit post trend" beyond "quality" of content:
Number 1. Much of the "value" created behind-the-scenes, may be rewarded on-the-scene. 
There are many "behind-the-scenes" but only one "on-the-scene". The only on-the-scene is "steemit".
Thus, a giant pay-out on a post may reflect "value", created behind-the-scenes. 
e.g a developer may do sleepless nights behind-the-scenes to make steem work and may be rewarded on steemit, in the form of "giant payout" on his simple-looking post
But there is more...
Number 2. A post may decide to trend because of its pinpoint timeliness. 
For instance, a one-liner zap saying "earthquake in 5 mins", may trend over post of "6k words", if "earthquake" did indeed happen. in the next 4 mins and 59 seconds.
And who knows, the picture of a tomato may technically constitute more "valid value" on February 14, than a post containing a "gallery of onions"
Number 3. Some posts are triggered from behind-the-scenes and have been ordained to go out there and trend, for the positive impact it may have on the community.
Number 4. Some posts are on trending because they have been determined as of having "greater potential" to attract "a particular audience" during "a particular period".
e.g a meme author may constantly trend during a particular period, to attract "a meme audience" during "a time when meme is the craze".
Number 5. Some posts written in Chinese and hailing from China for instance, may trend because "internet is censored in China" and these types of posts can aid the "steemit presence" in China
Number 6. Some "post" may trend because there is "no resource" even on the entire web on the topic that post covered and it has been seen that such post, if found organically in the search engines, will do better in attracting sign-ups, if it earns substantially.

Overall, posts that trend, tend to have large amounts in potential payout as these large amounts also have a role attracting sign-ups from visitors who visit https://steemit.com
Basically, "large potential payouts" seen on posts aren't necessarily an exact reflection of just "its quality".
There may be other things apart from "quality" involved!

What have i been saying?
Much of what is rewarded on steemit is "value", that is why even the simple act of upvoting or "curating" is rewarded as well.
Now, "value" is "bigger things" than just "quality of content".
That your posts doesn't earn well, isn't a reflection of its quality.
Comparisons thus, can help you improve, but don't compare just content. 
If you are to compare at all, compare "value" but since you have no real measure of this "value"; keep in mind that there are bigger things than content and value; 
"YOU!" 
Evolve in your very substance! 
Sumptuous Meal For Thought
Please follow awesome @thereikiforest, if you picked something of special value from this post. 
Kindly follow @steemsecrets on steemit, not to miss out on releases and please keep tabs on its Dtube channel for shareable videos. 
Note: We will celebrate each minnow as whales and whales as whales, for "you are whale to me!" 
Each one will learn while teaching this rare knowledge and will become "whale inside" after each endeavor as we build a shareable library of the fastest-rarest "Steemit" speed-up knowledge in  the most assimilateable sweet bits. 
Then, "fulfilling success" we will attain! 
Knowledge dispensed is "life knowledge" underlyingly and this applies on steemit and beyond. Please see the other releases on @steemsecrets if you haven't.
At the end of each exercise, each participant will be "whale inside" on steemit, in the ocean and in real life.
Follow @steemsecrets, so that you never miss out on any release! 
Contact us to share in the celebration by featuring on our channel, else we will be contacting you soon! 
If You Want To Watch & Share A YouTube URL Of The Video Above: 
@thereikiforest a minnow on steemit shines as she reveals the 9th release of the fastest-rarest Steemit speed-up knowledge in the words of @steemsecrets. 
 Additional reference:  
Witness You Can Also Support 
Please click here and type in "steemgigs" into the first search box, to vote!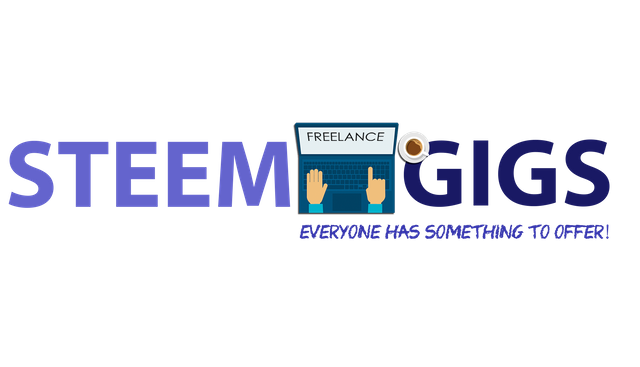 ---
▶️ DTube
▶️ IPFS