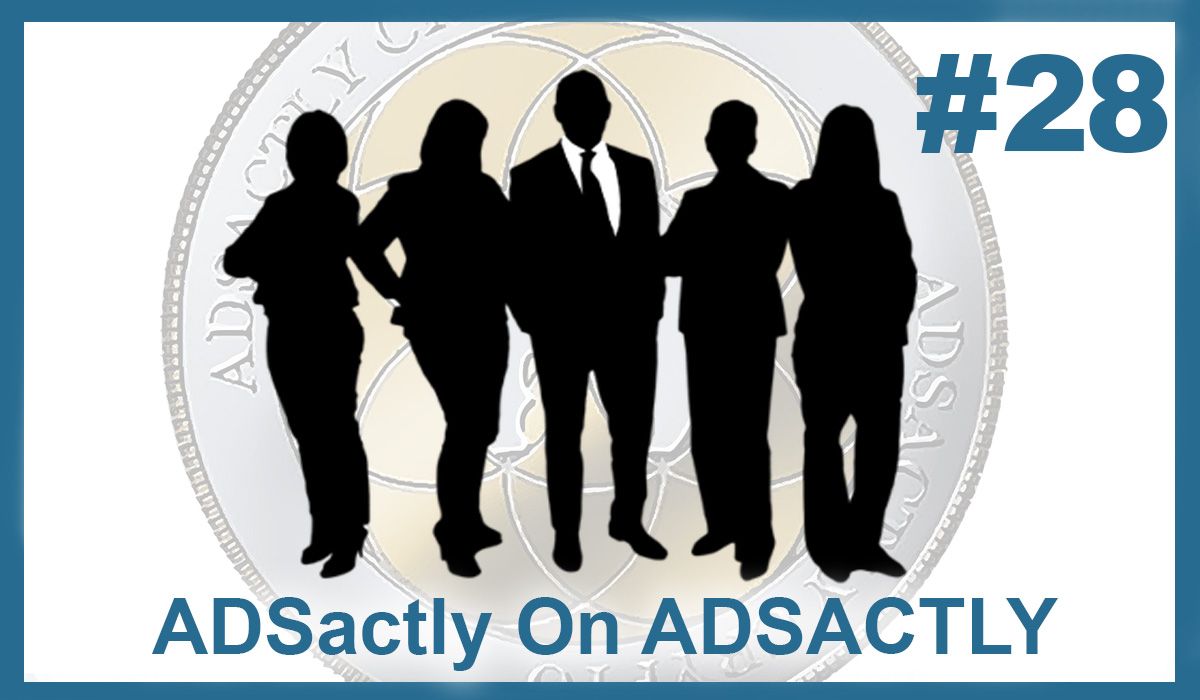 ADSactly on ADSACTLY - part #28
ADSactly Steemit Blog


The attitude of mutual support and cooperativeness is what defines ADSactly society and reflects itself in all of our endeavours within Steemit and much wider. We are not a corporation, we are not a centralized organization nor a charity institution, but, we do help.
We help people get on their feet and understand the value of cryptocurrencies in daily lives of each and every individual. ADSactly society plans no power-downs of any kind in a foreseeable future. We strongly believe in the power of STEEM and are devoted followers of this cryptocurrency.
Our togetherness is also visible on our Steemit blog where members constantly put in their efforts, giving their best to the society and Steemit community in general. All the posts we publish are a joint effort of members of ADSactly society. There are eighteen members currently writing for the society's blog. Please scroll down to find their Steemit names and read their work.
It takes time for people to understand, accept and adopt crypto as a valid means of payment. A new system which is to change the government-controlled currencies as well as the financial system as we know it. In order for this to happen every person must first feel the reality of crypto and its benefits as well as its power that it can bestow upon people's real lives.
These golden times of SBD and STEEM on the rise are an awesome opportunity to get more people involved with the scene and to change many lives for the better. The group of people working on ADSactly Steemit blog are a living example of how lives can be changed. Please, read what blog contributors have to say themselves about how they feel.
@royalrose
"The thought of ADSactly brings a smile to my lips every time. You would understand why if you knew just how much of a difference it has made in my life. I thank my stars daily that I am not just a member of but also a writer for this awesome society. ADSactly provided that much-needed morale with the wider exposure my write-ups got via its blog. First, the reactions (upvotes and comments) to them encouraged me to write more often as l joined Steemit at a time when I was going through a writer's block phase which could easily have been mistaken for laziness or ineptitude. Appreciation does make one eager to put in more effort.
The monetary gain was a blessing too. I went from being majorly dependent on about $60 monthly income from the government for my one year of compulsory service after college graduation to thinking of which investments outside Steemit to make and how to further my studies. I got to put smiles on some faces this holiday thanks to ADSACTLY and of course, Steemit. My cognitive reasoning has been positively affected too; you can't brainstorm original ideas that often without learning a thing or two thereby increasing your knowledge.. ."
@greenrun
"I am a budding writer from Nigeria, one of the most populous black nation in the world that sits in West Africa in the African continent. I have always dreamt of having my work published and read in places very far from my home country. Before joining the ADSactly blog contributors, my work has been viewed by less than 20 readers. Then, with the broader reach of ADSactly, I was able to achieve more views and traction in the community.
The broader exposure makes me become a better writer than I was from exposure to my work courtesy of ADSactly society. The financial rewards from the posts were what dreams are made of. It had helped me pay off a lot of debts accumulated before joining. The opportunity had so many other remarkable advantages to it that I may just end up writing a book if I should continue. I am grateful for this opportunity."
@ana-maria
"For me, the opportunity to write for ADSactly on Steemit, besides some extra revenue also brought me some additional exposure that even just with only three already written articles helped the growth of my Steemit blog as well, and above all gave an excess new wind in my sails. But that's not all! ADSactly on Steemit is just one slice of the whole ADSactly pie. So, if you don't see yourself as a writer or just don't feel comfortable with that writing idea, it's okay. Don't think because of it that there is no room for you too.
There is, simply because you must be great in something else that I don't have a single clue about. Adsactly is a great opportunity for me, an opportunity for us all to work together on a common goal and in the end to share the fruits of our activities. This strength can be seen in the blog posts that we are providing, from poetry and art to technology and cryptocurrency. We are a team even if we are coming from very different mindsets, speaking different languages and are from different corners of the earth. For me, this spirit is the thing I love most about being part of ADSactly."
@churchboy
"Writing for ADSactly holds several advantages for me. First is the payout from my posts. It is high enough and regular. It has helped me take care of basic expenses. Secondly, writing for ADSactly has helped me improve my writing skills including grammar and vocabulary. Thirdly, I haven't had the motivation to search for another job since I have been writing what is something I have always liked. Suffice it to say that my life would be dull if I wasn't writing for ADSactly. For this, I'm very grateful. Thank you!"
To all of us, who are building this strong society, we have to say this: "Thank yourselves, once again! God bless us all on our way to the respectful life, full of meaning."

If you are interested in joining the ADSactly society, please read the series on ADSactly from the beginning. Have all of your questions answered in advance.
ADSactly on ADSACTLY Part #1
ADSactly on ADSACTLY Part #2
ADSactly on ADSACTLY Part #3
ADSactly on ADSACTLY Part #4
ADSactly on ADSACTLY Part #5
ADSactly on ADSACTLY Part #6
ADSactly on ADSACTLY Part #7
ADSactly on ADSACTLY Part #8
ADSactly on ADSACTLY Part #9
ADSactly on ADSACTLY Part #10
ADSactly on ADSACTLY Part #11
ADSactly on ADSACTLY Part #12
ADSactly on ADSACTLY Part #13
ADSactly on ADSACTLY Part #14
ADSactly on ADSACTLY Part #15
ADSactly on ADSACTLY Part #16
ADSactly on ADSACTLY Part #17
ADSactly on ADSACTLY Part #18
ADSactly on ADSACTLY Part #19
ADSactly on ADSACTLY Part #20
ADSactly on ADSACTLY Part #21
ADSactly on ADSACTLY Part #22
ADSactly on ADSACTLY Part #23
ADSactly on ADSACTLY Part #24
ADSactly on ADSACTLY Part #25
ADSactly on ADSACTLY Part #26
ADSactly on ADSACTLY Part #27




Every honest individual with good intentions is invited to join and offer their skills, knowledge, energy, time or resources to various ongoing projects within ADSactly society. The channel is here: ADSactly and you are welcome.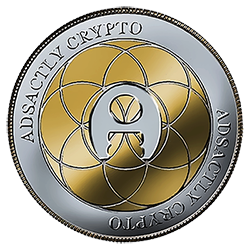 ---
Vote @adsactly-witness for Steem witness! Go to: https://steemit.com/~witnesses
In the bottom of the page type: adsactly-witness and press vote.



Use small letters and no "@" sign. Or, click here to vote directly!
Thank you!

---