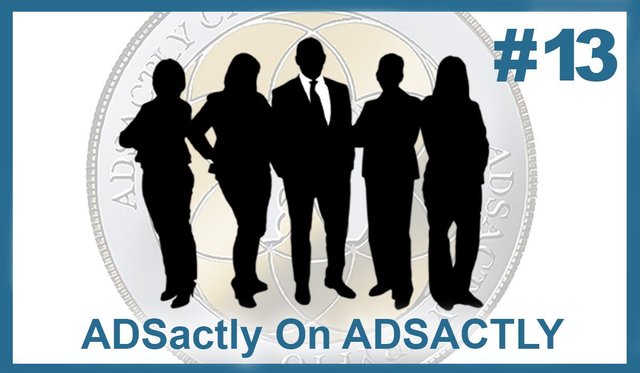 ADSactly on ADSACTLY - Part #13
Adsactly society maintains a stable 24/7 working environment for everyone who is willing to work on various open-value network projects for blockchain platforms or other. The main working space is Discord chat is channel named "ADSactly". Please find the invitation link in the footer of this post.
How does it work?
Every new member has immediate access to all channels needed for learning the environment. Of course, there is a prerequisite that one is willing to read and learn. You will very likely need to understand new concepts that we adopted as standards for our society.
First, you need to carefully read everything written in these channels: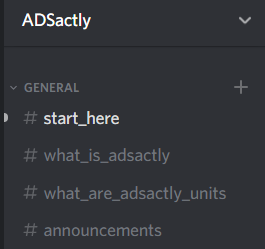 In case you don't feel like reading or are not inclined to spend some time studying the environment, please be so kind and do not waste our time. We are open to questions and will always answer genuine people with interest in working on projects but we have no time to re-type what has already been typed. Also, please don't ask for support or upvotes of your content from any members. If we like what you do, and circumstances allow, we will upvote and follow you on our own accord. We are not a charity institution, we are a society of cooperating individuals.
Feel free to join the conversations in the main chat. Bear in mind that we are working and might not answer right away.

Every week, we have hangouts. You are welcome to join and voice chat on many casual subjects. The times are announced beforehand. This is where you join:

After you've spent some time with us and made friends your level will go up and additional channels will become visible to you. For example, # skill_pool where you'll be able to add your skills for others to see and # proposals where you may propose your own projects for other members to participate in. Please, make sure that you don't propose self-serving projects based on upvote support but only genuine ideas which will bring new values to the table.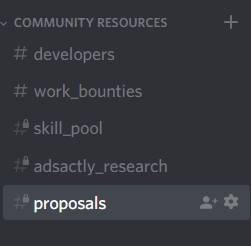 Most of all, be persistent in getting to know all members, enjoy the process, be creative and have fun cooperating with us!
Please, read this series from the beginning if you are interested in joining ADSactly. Have all of your questions answered in advance.
ADSactly on ADSACTLY Part #1
ADSactly on ADSACTLY Part #2
ADSactly on ADSACTLY Part #3
ADSactly on ADSACTLY Part #4
ADSactly on ADSACTLY Part #5
ADSactly on ADSACTLY Part #6
ADSactly on ADSACTLY Part #7
ADSactly on ADSACTLY Part #8
ADSactly on ADSACTLY Part #9
ADSactly on ADSACTLY Part #10
ADSactly on ADSACTLY Part #11
ADSactly on ADSACTLY Part #12


Every honest individual with good intentions is invited to join and offer skills, knowledge, energy, time or resources for various ongoing projects within ADSactly society. The channel is here: ADSactly and you are welcome.