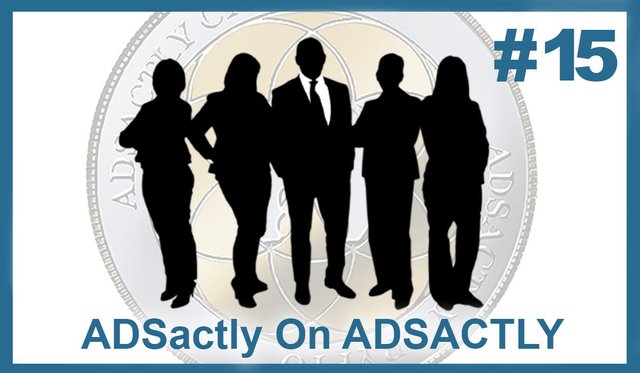 ADSactly on ADSACTLY - Part #15
When you join ADSactly Discord channel, apart from many new people, you will also find many advanced channels we didn't mention this far. In this post, we will explain their purpose so you are not confused.
In order to fully understand our working environment, you'll need to read the last three parts, including this one.
Let's start with the advanced channels and what are they for!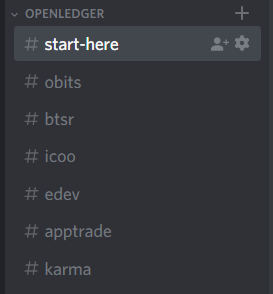 OPENLEDGER
The OpenLedger DEX is a cryptocurrency trading platform acting as the host and skeleton for constant innovation.It is designed for high-speed transactions and allows you to trade assets in real time, securely, with ultra-low fees. It is decentralized and therefore recommened.
OBITS gives the chance to profit from the wild swings in prices of the digital currency market without of it`s deep understanding. OBITS is therefore a way of empowering the average user to profit from the markets without a comprehensive background either in trading strategies or blockchain technology.
OBITS tokens are hosted on OpenLedger, one of the world's first truly Decentralized Autonomous Exchanges. This means the holdings of the exchange are always auditable, stable, and user's balances are always available in full. Unlike ordinary banks it does not depend on fractional reserves. The business is based on blockchain technology offered by Bitshares and its code is fully open source for anyone who wants to look further.
Holding OBITS entitles you to become a part owner of the bright future that lies ahead of OpenLedger. OBITS owners have an access to share in the profits issued by the organization. Just like a real life business, you will also be entitled to cast votes on key decisions made by the issuer. Buying OBITS is the equivalent of buying an early stake in a ground-breaking technology company.
BTSR is a decentralized future of Advertising technology. Companies pay for advertising with blockchain credits.
From February 2017, BTSR becomes a digital token where all issued funds are made publicly available, and where the value of the token is directly linked to the global demand for advertising. Some crypto has mining as the heart of revenue, some have in-game monetization, and the digital token BTSR valuation will be based on a combination of speculation and increasing demand for BTSR as a form of payment when the bill needs to be paid for programmatic advertising worldwide.
In the new age of digital currency, crowd-funding has become easier than ever before. The ICO has been made possible through blockchain technology, smart investments and the good will of people. OpenLedger and CCEDK are ushering in the new frontier bringing you an Economic Enterprise Engine: Crowdfunding 3.0
No longer will investors have to scour the web to find information about the hottest crowdsale ICOO will be your ticket to all the most promising ICOs all in one place. With ICOO you'll never miss the boat again. You'll invest before an ICO begins, as CCEDK will hold investments in escrow until the ICOs officially launch.
eDev.one is an Escrow System that handles terms and job agreements properly and secures payments. It integrates Blockchain Technology and gives a strong protection to both clients and freelancers.
Trade your application for Bitcoins!
Karma is global decentralized blockchain-platform, where people and companies can lend money directly to each other
If you are interested in joining ADSactly, please read this series from the beginning. Have all of your questions answered in advance.
ADSactly on ADSACTLY Part #1
ADSactly on ADSACTLY Part #2
ADSactly on ADSACTLY Part #3
ADSactly on ADSACTLY Part #4
ADSactly on ADSACTLY Part #5
ADSactly on ADSACTLY Part #6
ADSactly on ADSACTLY Part #7
ADSactly on ADSACTLY Part #8
ADSactly on ADSACTLY Part #9
ADSactly on ADSACTLY Part #10
ADSactly on ADSACTLY Part #11
ADSactly on ADSACTLY Part #12
ADSactly on ADSACTLY Part #13
ADSactly on ADSACTLY Part #14


Every honest individual with good intentions is invited to join and offer skills, knowledge, energy, time or resources for various ongoing projects within ADSactly society. The channel is here: ADSactly and you are welcome.